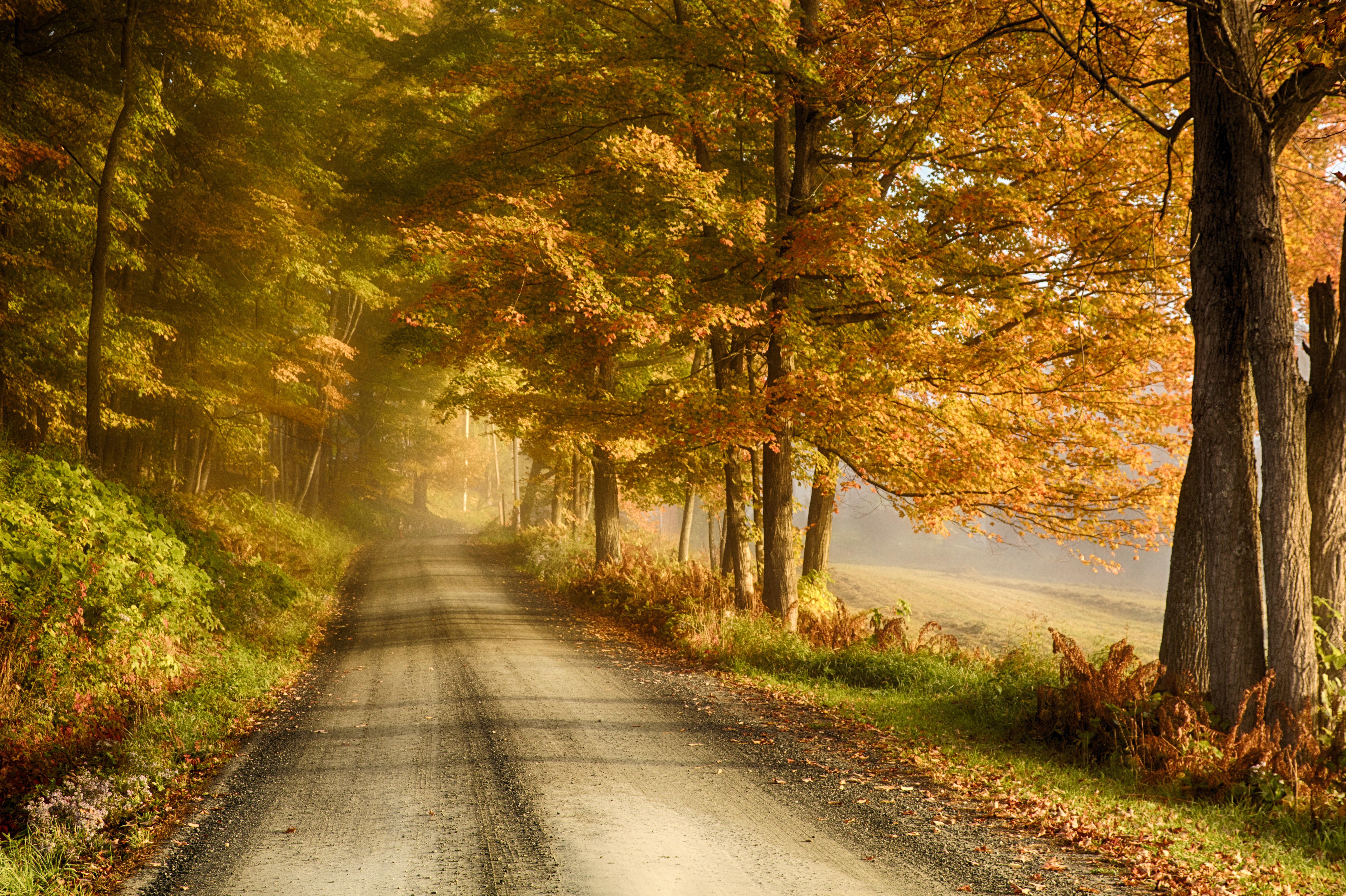 Photographer "Jeff Foliage," the pied piper of New England's fall colors
Each autumn, as the weather cools and the leaves turn colors, the country lanes and lakes of New England turn into tourist hotspots. Around $3 billion are spent over the course of a typical New England fall, as visitors from all around the world head off in search of the most beautiful yellows and oranges and reds.
Knowing exactly WHERE to go can be a challenge. But it's an obsession for one colorful character.
Jeff's last name is really Folger, but he goes by "Jeff Foliage." And he REALLY loves leaves. "My niche in life is the fall colors," he told Conor Knighton. "It's such a little present. It's like Christmas for me. And I love unwrapping my presents! And I'm running around New England finding all these wonderful colors out here."
"Well, the presents at least are under a tree! Here, you have to find the tree!" Knighton said.
And finding beautiful trees of Folger's specialty. Ever since he retired from the Air Force 15 years ago, he's devoted his autumns to driving around the northeast with his wife, Lisa. He photographs and posts the locations of the most scenic spots on his website and Facebook page, so that he can share them with fellow fans of fall.
"I want to let everybody know where they can find the best locations," he said. "This is what New Hampshire has to offer, Maine has to offer, Vermont, Rhode Island, Massachusetts …"
But he doesn't work for any tourism bureau. Knighton asked, "Why is it important for you to share that?"
"I like being helpful," he replied.
Folger lives in Salem, Mass., and can drive up to 5,000 miles in a season. "The maps all show these waves of color – when you look at the Weather Channel and your news and stuff, they show broad bands of color. That doesn't really tell the story."
Just because an area claims to have the best foliage, not every grove or hillside will. Folger tries to be specific: Go to THIS barn, THIS overlook. That's where the good stuff is! "It's around the bend, it's down the road a ways. You're gonna see it, and you're gonna go, 'Wow!'"
Everyone is obsessed with finding "peak color," Folger included. But for him, the journey is just as fun.
"I like to say 'peak' is more of a myth," he said. "It's really more about the experience of getting out in the woods, exploring, finding things that you really love. And you can take home the memories."
Folger has a thing for old churches and covered bridges. He can spend entire days wandering around a small town like North Conway, New Hampshire. "I like to stop and really savor when I find these things and kind of get a taste for it. I think that's the best way," he said.
And yet, the clock is ticking. A few weeks from now, these scenes will look entirely different..
"Oh yeah, we're gonna lose 1,000 leaves off that tree overnight. The winds are right about 20, 30 miles an hour!" he laughed.
As Knighton tried to catch a leaf floating by he exclaimed, "Oh, there goes one right there! Little bit of fall! It's happening! Winter's coming!"
"Oh no. Shh! Shh! Not that!" Folger said.
He has an amazing level of fall recall. Part of the reason he takes pictures is so he can remember his favorite days long after the leaves have left.
"2012, 2nd October, 6:00 a.m. Beaver Pond in North Woodstock, Route 112, Lost River Gorge. And it was just a beautiful morning. The water on the pond there is perfectly still. And the reflection is just a mirror of everything on the hill. And it was just glorious, you know? I remember things like that."

For more info:

Story produced by Aria Shavelson.
Thanks for reading CBS NEWS.
Create your free account or log in
for more features.