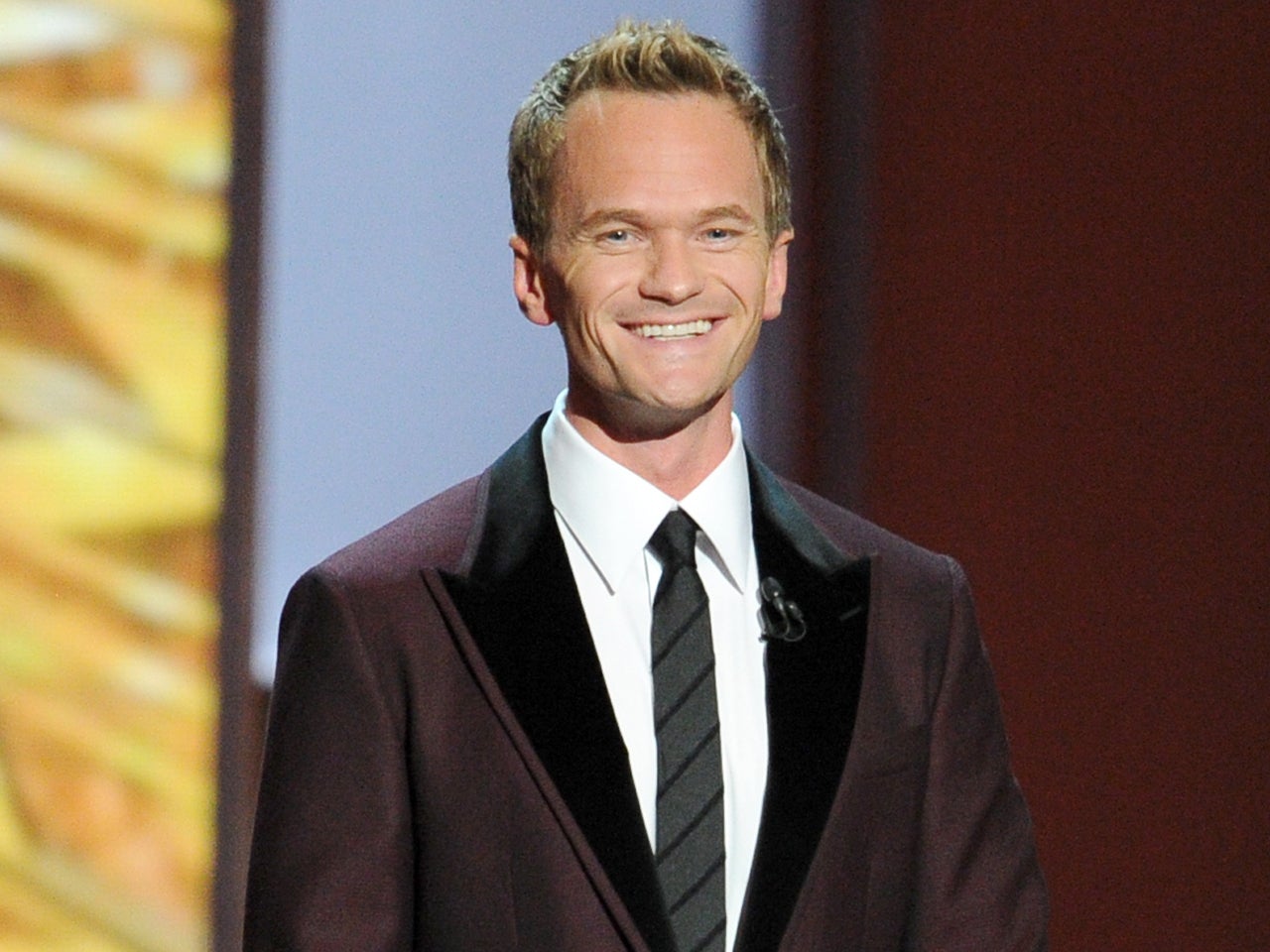 Neil Patrick Harris as Emmys host: How did he do?
He may not have danced during the openinga la Tonys style (he certainly made up for that later), but Neil Patrick Harris managed to get a few laughs in when kicking off the Emmy Awards Sunday night in Los Angeles.
---
From CBS.com: Watch the full telecast and the full red carpet show. Check out red carpet photos, pictures from the telecast, pictures of social reporter Shemar Moore on the job and the complete winner's list
---
The ceremony got under way with a segment that brought Harris -- now a two-time Emmys host -- up close and personal with current television programs, ranging from reality shows to dramas. In the taped segment, Harris tried to binge-watch the latest television season to catch up in time for Emmys night. It was a pretty dull start to the show and probably had some viewers scratching their heads, but once Harris hit the Emmys stage at the Nokia Theatre L.A. live, he brought on the funny -- with a little help from Emmys hosts from years past.
Before being "interrupted" by the former Emmys emcees, Harris managed to slip in a few jokes, one of which explained television to the young people: "For our younger audience, that's the thing you watch on your phones." Another line called out celebrity cook Paula Deen, with a play on Netflix's "Orange is the New Black": "Or as Paula Deen now has to call it, Orange Is the New African American," Harris said. He also pointed out the attendees in the front row, noting how TV has made them "rich." Then came the onslaught of Emmy hosts of years gone by, starting with Jimmy Kimmel, who told Harris, "There's a good chance they won't ask you back next year..."
Previous Emmys hosts Jane Lynch, Conan O'Brien and Jimmy Fallon showed up onstage to either complain about not being asked to host again, or offer some "expert" advice to Harris. Fallon, for one, told the Harris he should tap dance. "I'm not going to do anything like that. That is far too gay," Harris quipped. Lynch, meanwhile, joked that she wasn't asked back because she's a woman.
Probably the best moment came when Kevin Spacey, in the voice of his "House of Cards" character, Francis Underwood, spoke directly into the camera as he does in the Netflix show, saying, "It's all going according to plan..."
The opening sequence wrapped with this year's Golden Globe Awards hosts Tina Fey and Amy Poehler in the front row (sporting 3D glasses and munching on popcorn), urging Neil Patrick Harris to "twerk it" and take his pants off.
Harris' quick-witted comments continued throughout the night, but he didn't play too big of a role, as the latter part of the show centered on the awards. At one point the cast of "How I Met Your Mother" joked that Harris suffers from "excessive hosting disorder."
Midway through the ceremony, viewers had the chance to see Harris in action. Surprise! "I'm more than just a song and dance man," he said before showing off his song and dance skills in a song about performing a "number in the middle of the show." Opening numbers are just old hat, Harris sang.
Was Harris' hosting gig "old hat"? Vote in our poll and sound off in the comments section below.
Thanks for reading CBS NEWS.
Create your free account or log in
for more features.