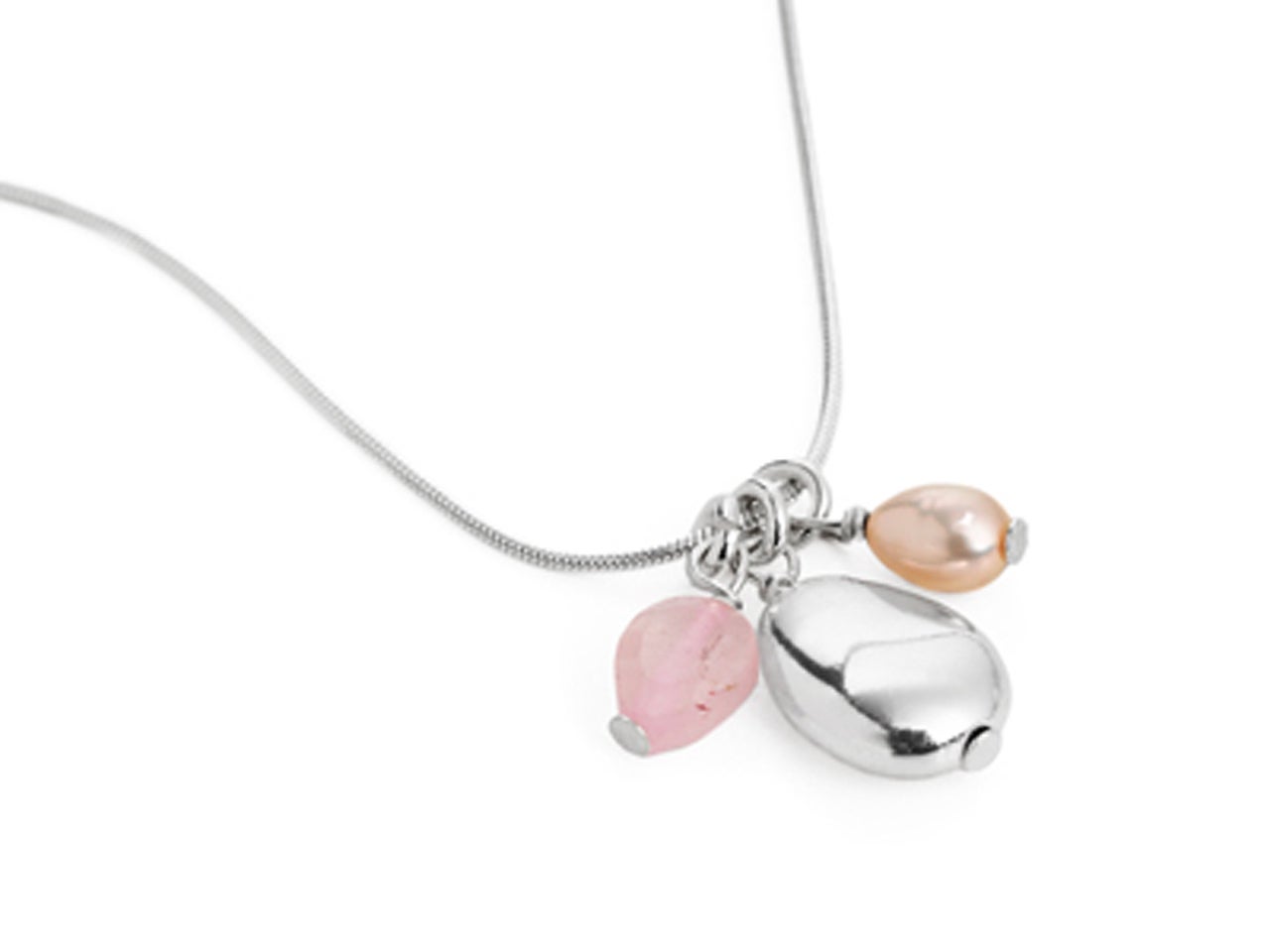 Necklace co-designed by Kate Middleton is back on sale
(CBS) - It's a necklace fit for a princess - and designed by a woman who will soon have that title.
The sterling silver bean pendant that Kate Middleton co-designed back in 2007 has been reissued.

Pictures: Kate Middleton
Pictures: Prince William and Kate Middleton
Special Section: Britain's royal wedding

The simple, but feminine piece features a rose quartz and a pink freshwater pearl charm on a 16" sterling silver snack chain. It was commissioned by Middleton and sold at the British retailer Junior Jigsaw, where she worked as an accessories buyer.
The royal-to-be created the necklace with British jewelry designer Claudia Bradby. It is available for £54 (about $88) at Bradby's online shop.
"I primarily dealt with her [Middleton] through our working relationship and I found her utterly charming and really rather impressive; focused, creative, thoughtful and kind," Bradby said on her website. "The royal family is very lucky to have her."
Thanks for reading CBS NEWS.
Create your free account or log in
for more features.