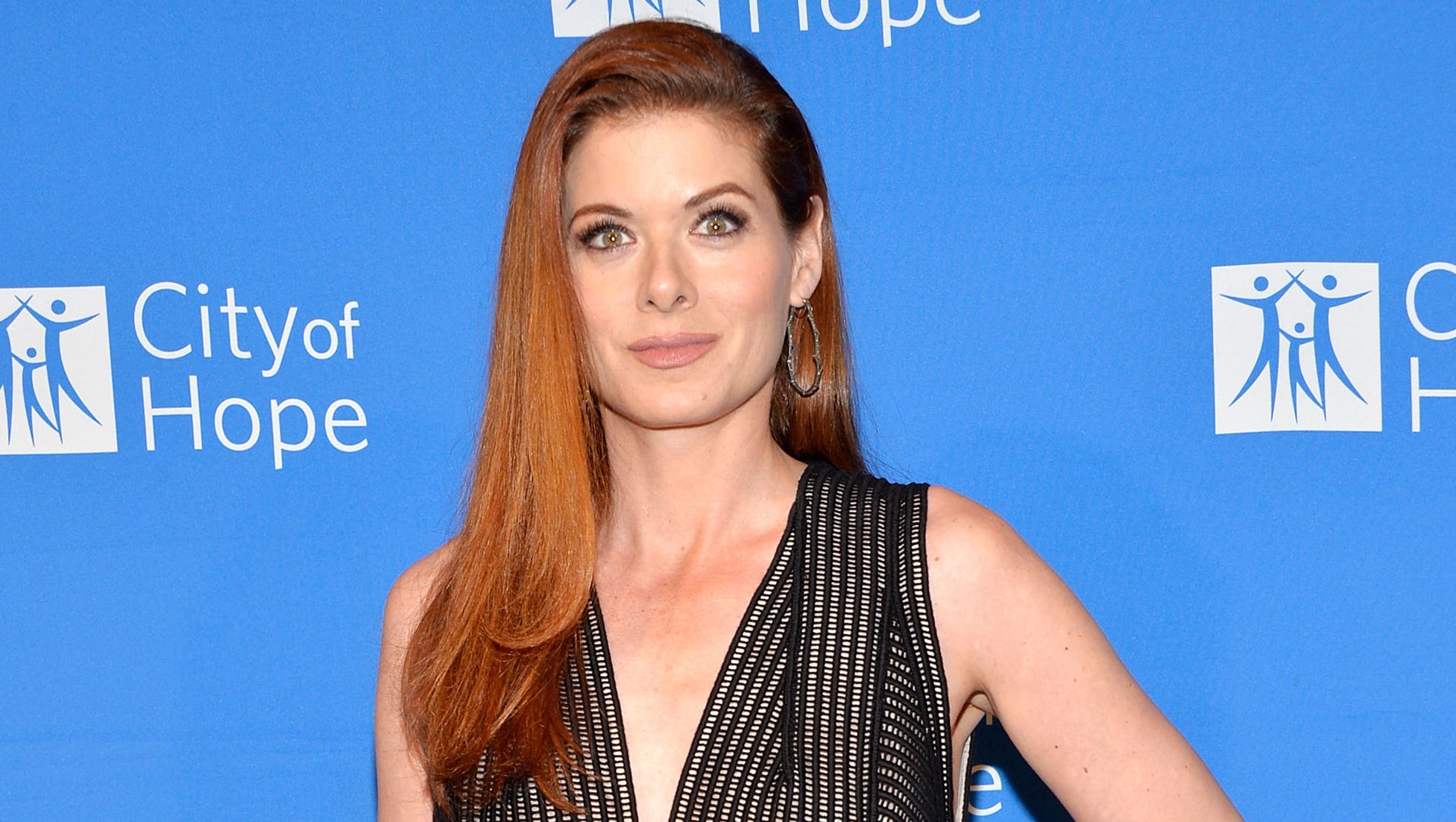 NBC adding 12 new series next season
NBC, which rebounded this season from a stubborn ratings slump, will try to build on its gains with a dozen new series that include dramas starring Debra Messing and Katherine Heigl and a pair of comedies produced by Will Ferrell.
In the 2014-15 schedule announced Sunday before its New York presentation to advertisers, NBC also said it will move its freshman series "The Blacklist" to Thursday starting in February -- surrendering for now its effort to bring a "must-see TV" comedy block back to the night that once housed "Friends" and other hits.
Messing will star as a homicide detective and working mom in "The Mysteries of Laura" on Wednesdays this fall, while former "Grey's Anatomy" star Heigl will return to the small screen as a CIA agent in "State of Affairs" on Mondays starting in November.
Alfre Woodard will play the president opposite Heigl. Other familiar TV faces starring in new NBC series or miniseries this coming season will include David Duchovny, Kate Walsh and Craig Robinson of "The Office."
NBC decided to cancel "Dracula," ''Community," ''Revolution," ''Growing Up Fisher," ''Believe," ''Crisis," ''Ironside," ''The Michael J. Fox Show," ''Sean Saves the World" and "Welcome to the Family."
"Parenthood" will air its final season starting this fall. The Amy Poehler comedy "Parks and Recreation" will get its final run in a midseason slot, the network said.
"The Blacklist," one of the reasons NBC is poised to finish the season as No. 1 among advertiser-favored young adult viewers for the first time in a decade, is being rewarded with the January 2015 post-Super Bowl spot before the James Spader drama moves from Monday to Thursday.
In a statement, NBC Entertainment Chairman Bob Greenblatt said reinvigorating Thursday was a top priority for the network. He also said the network is introducing an unprecedented number of new original series after a "stellar year" in scripted programming development.
Other series for next season include the Ferrell-produced sitcoms "Bad Judge" starring Walsh as an unorthodox criminal court judge, which will air Thursdays, and "Mission Control," with Krysten Ritter as an aerospace engineer in the 1960s. It's planned for midseason.
The drama "Constantine," based on the DC Comics series "Hellblazer," is set for a fall debut and will air on Friday nights.
Duchovny, last seen on network series TV on Fox's "The X Files," will star in the limited-run series "Aquarius" as a Los Angeles police sergeant who's on the trail of future killer Charles Manson in 1967. The air date was not announced.
NBC was the first major broadcast network to announce its schedule for next season. NBC will present its new shows to Madison Avenue on Monday, followed by the other networks.
Here are NBC's other new shows, with scheduling yet to be announced for those without listed debuts:
- "A to Z," a romantic comedy starring Ben Feldman of "Mad Men" and Cristin Milioti of "How I Met Your Mother," scheduled to air Thursdays starting this fall.
- "Marry Me," with Casey Wilson of "Happy Endings" and Ken Marino of "Eastbound & Down" as two lovers on the brink of engagement. The fall show will air Tuesdays.
- "Mr. Robinson," a sitcom about a rock band frontman (Robinson) who daylights as a substitute teacher and crosses swords with a principal played by Jean Smart.
- "One Big Happy," an Ellen DeGeneres-produced comedy about a gay woman (Elisha Cuthbert) and a straight man (Nick Zano) who are having a child together but run into complications.
- "Unbreakable Kimmy Schmidt," produced by Tina Fey and starring Ellie Kemper ("The Office") as a woman rescued after 15 years of cult life and rediscovering the world with help from a friend, a wannabe actor.
- "Allegiance," a drama about a CIA analyst (Gavin Stenhouse) who discovers his parents (Scott Cohen, Hope Davis) are former Russian spies being called back to work.
- "Emerald City," a drama about a young woman's search for her roots that leads her to a reimagined Land of Oz.
- "Odyssey," about strangers fighting an international conspiracy involving the military, corporate interests and Middle Eastern terrorists, starring Anna Friel and Peter Facinelli.
Thanks for reading CBS NEWS.
Create your free account or log in
for more features.