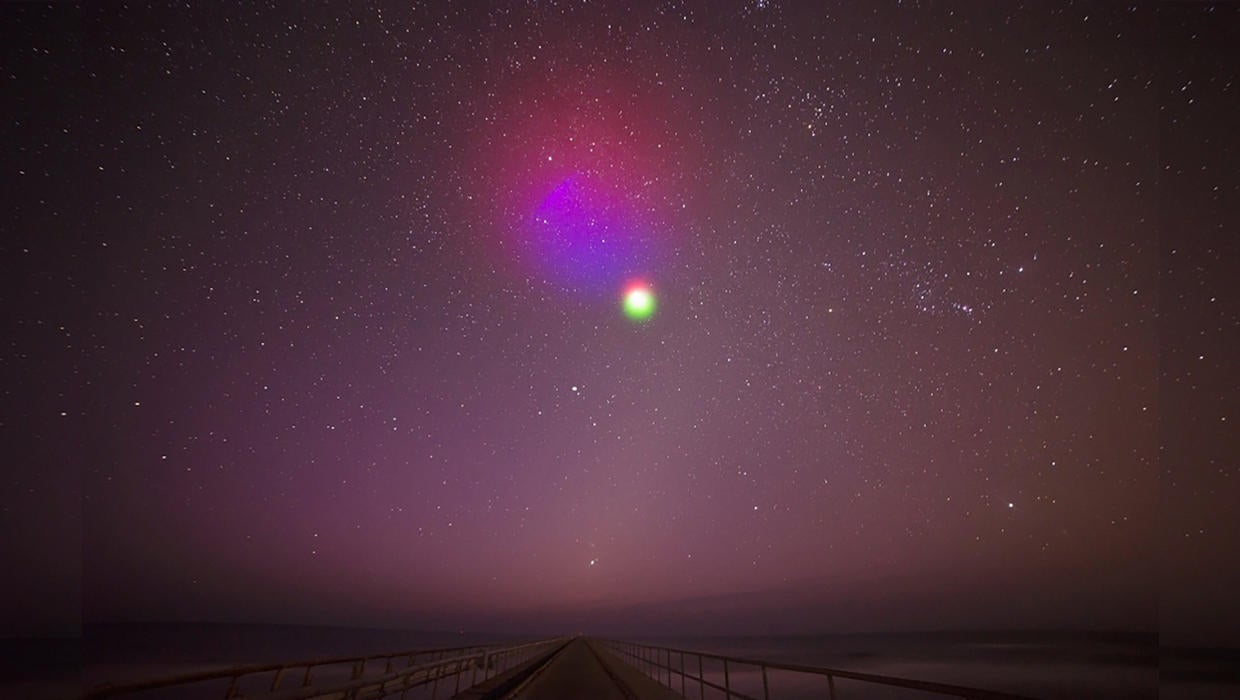 NASA launching colorful clouds over the East Coast -- here's how to watch
NASA is gearing up to launch a rocket that will create colorful, luminescent clouds that will be visible to skywatchers along the mid-Atlantic coastline.
But the launch of the so-called sounding rocket from NASA's Wallops Flight Facility on the Virginia shore has been postponed repeatedly due to weather conditions. Countdown was halted Monday night and again on Tuesday night this week. Four previous launch attempts also had to be scrubbed for various reasons.
NASA says the next launch opportunity will be Saturday, June 17.
A few minutes after the rocket launch takes place, NASA will release ten soda-can-sized canisters containing blue-green and red vapor to form artificial clouds, the space agency explained on its website.
These colorful clouds will allow NASA to visually track particle motions in space. The rocket launch will support deeper studies of the ionosphere -- a zone of the Earth's outer atmosphere -- and aurora, NASA said.
The luminescent clouds should make for a dramatic spectacle for East Coast residents in an area stretching from New York City and parts of Long Island south to the middle of North Carolina.
Not in the visibility zone?
You can watch live streaming coverage on the Wallops Ustream site, and follow updates via its Facebook and Twitter accounts.
Thanks for reading CBS NEWS.
Create your free account or log in
for more features.