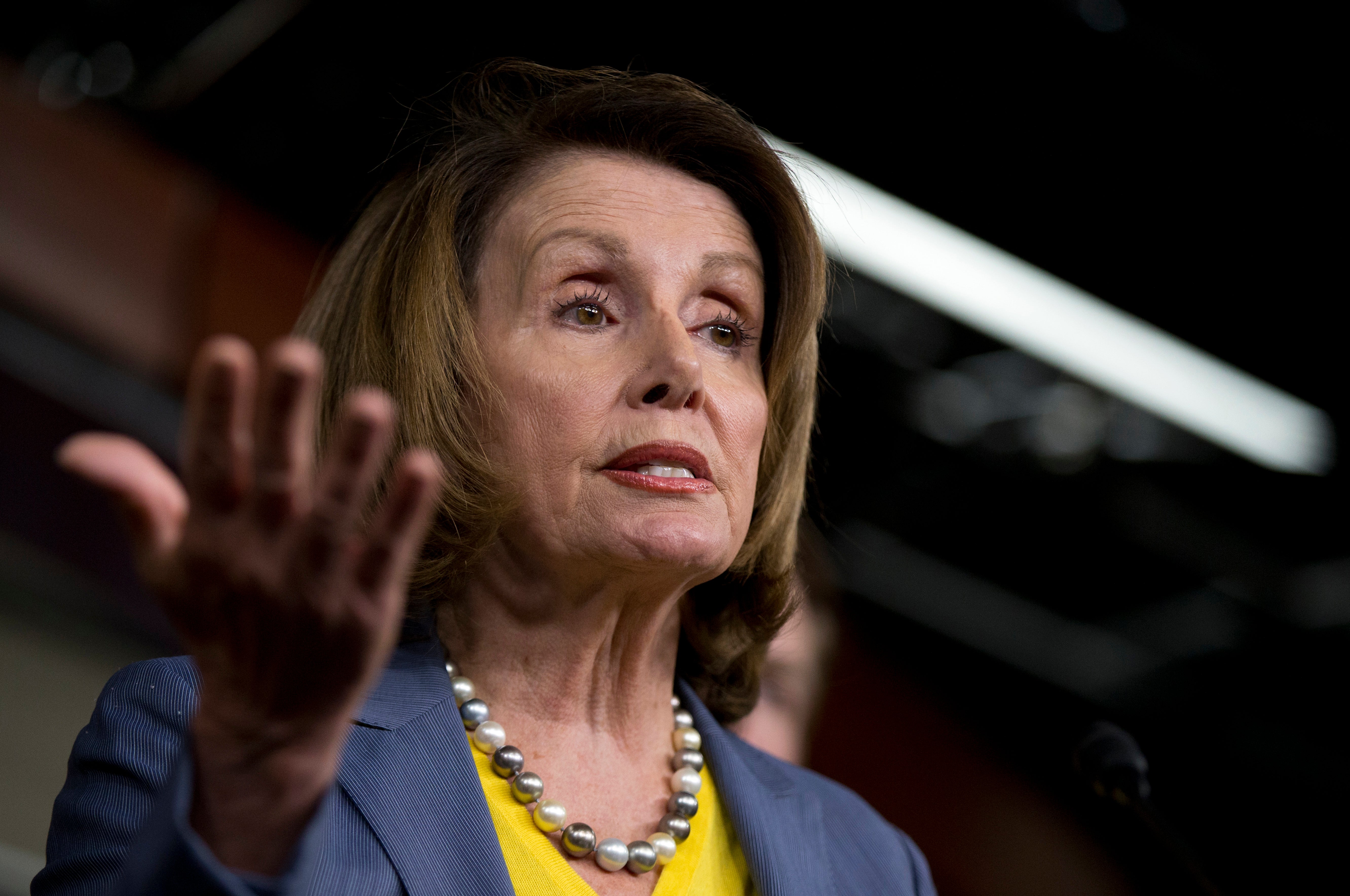 House Democrats vote to keep Nancy Pelosi as leader
House Democrats re-elected Nancy Pelosi as Democratic minority leader Wednesday for another term, rejecting the challenge by Ohio Rep. Tim Ryan.
With a vote of 134 to Ryan's 63, Pelosi, a former speaker of the House, continues her 14-year leadership of the Democrats in the lower chamber.
In a tweet, Pelosi said she was "honored" by the re-election:
In a show of unity, Ryan later moved to make the vote for Pelosi unanimous.
Ryan released a statement shortly after the vote Wednesday, congratulating Pelosi and thanking the members that supported him.
The Ohio congressman noted, however, that the outcome of the 2016 elections -- when the Republican party won the White House and kept control of both legislative chambers -- showed the party was "ignoring crucial voices that deserve to be heard."
"Hopelessness is a product of economic and social adversity," Ryan said. "That is why Democrats must always be the party of aspiration and inclusion."
At least one member of the Democratic caucus had harsh words for her fellow members following the leadership election: Arizona Rep. Kyrsten Sinema said in a statement that she was "deeply disappointed, as the House Democratic Caucus has decided to double down on its failed strategy of recent years."
"This should be a time of critical reflection and clear-eyed change, not a time to rubber stamp the failed strategy of the past," Sinema said. "We owe better ti the American people."
Democrats listened to nomination speeches and cast their votes in a secret ballot early Wednesday morning. According to an aide in the room, several members spoke on behalf of Pelosi.
California Rep. Adam Schiff, who serves as ranking member on the House Intelligence Committee, said because "everything we care about are at risk," only the "very best" should lead the caucus.
"No one is a better tactician than Nancy Pelosi," Schiff said. He also blasted the GOP members. "Republicans can't even keep their caucus together and they all look the same," he said.
Rep. Marcia Fudge of Ohio and Rep. Ed Perlmutter of Colorado nominated Ryan.
Ryan, 43, has served in Congress since 2003 and currently sits on the House Appropriations and Budget Committees. His northeast Ohio district includes Akron and Youngstown, both hit hard by the decades-long decline in manufacturing jobs.
Earlier this month, Ryan announced his challenge to Pelosi in a letter sent to colleagues, following the Democrats' lackluster performance on Nov. 8. The party picked up just six seats in the recent election.
"Under our current leadership, Democrats have been reduced to our smallest congressional minority since 1929," Ryan said. "This should indicate to all of us that keeping our leadership team completely unchanged will simply lead to more disappointment in future elections."
Ryan delivered a similar message Wednesday, when he spoke before the House Democratic caucus ahead of the leadership vote.
Pelosi last faced a challenge in 2010, when Heath Shuler of North Carolina mounted his bid for the leadership position. Shuler received 43 votes in 2010. Close to 200 Democrats voted in Wednesday's election.
The House minority leader told reporters earlier this month that "without even asking anybody for a vote, I have over 2/3 of the caucus supporting me."
CBS News' Catherine Reynolds contributed to this report.
Thanks for reading CBS NEWS.
Create your free account or log in
for more features.