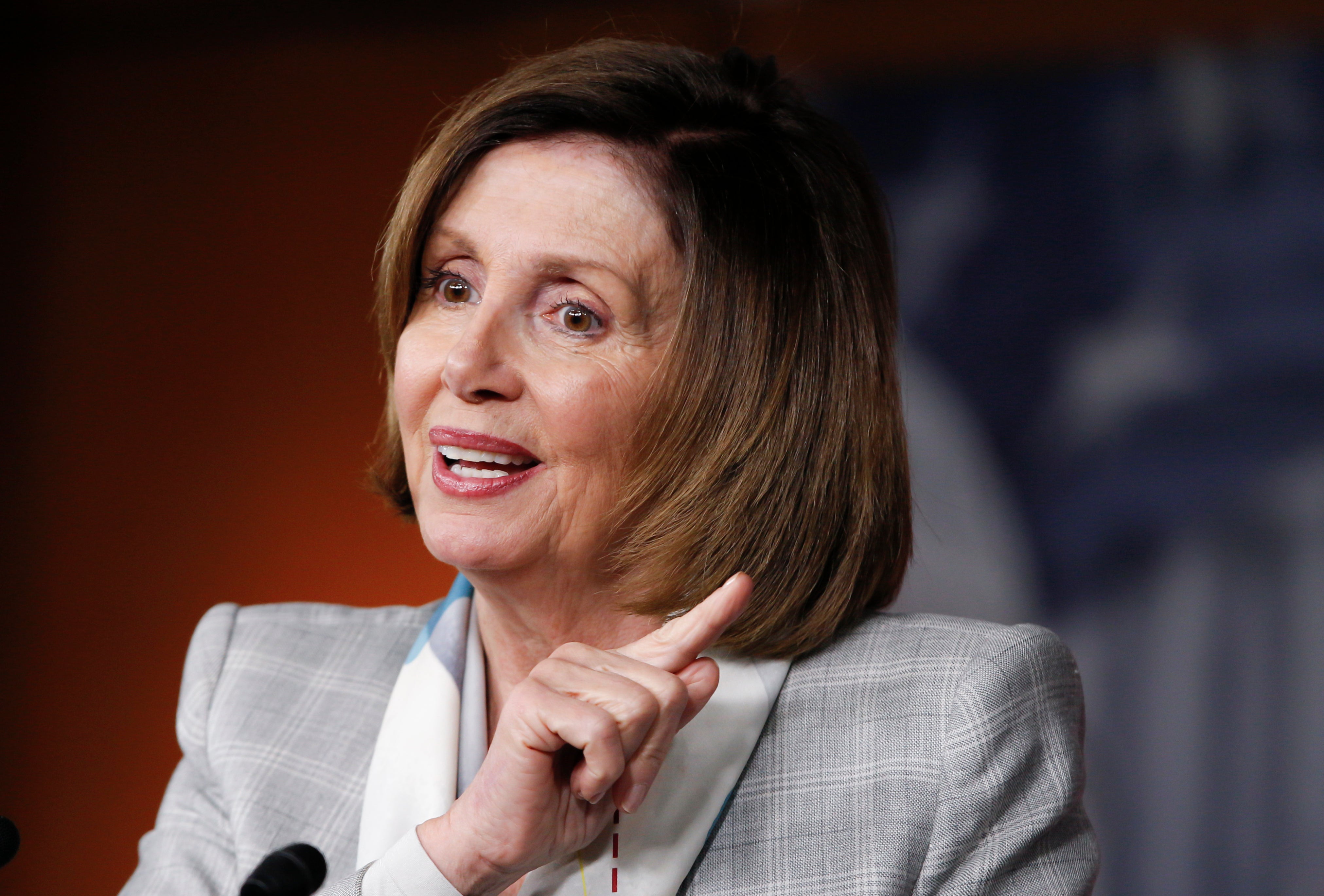 Nancy Pelosi calls Steve Bannon a "white supremacist"
House Minority Leader Nancy Pelosi on Thursday referred to President Donald Trump's chief strategist, Steve Bannon, as a "white supremacist."
Pelosi's comments, at her weekly news conference, came in the context of Bannon's permanent membership in the National Security Council, a development she called "stunning."
"It's a stunning thing, that a white supremacist would be a permanent member of the National Security Council," she said, adding that it is "making America less safe."
This is not the first time the Democratic leader has been critical of Bannon, or even that she's suggested he is a racist.
Back in November, when Mr. Trump's transition team announced that Bannon would be joining the White House as his chief strategist, Pelosi referred to him as a "white nationalist" and urged Vice President Mike Pence to get Mr. Trump to reconsider his hiring.
"Bringing Steve Bannon into the White House is an alarming signal that President-elect Trump remains committed to the hateful and divisive vision that defined his campaign," she said in a statement at the time. "There must be no sugarcoating the reality that a white nationalist has been named chief strategist for the Trump Administration."
Bannon has not responded to Pelosi's latest comment, but after she called him a "white nationalist," he told the Hollywood Reporter, "I'm not a white nationalist, I'm a nationalist. I'm an economic nationalist," adding, "The globalists gutted the American working class and created a middle class in Asia. The issue now is about Americans looking to not get f—ed over."
Pelosi's accusation stems from Bannon's past as the CEO of Breitbart, a right-wing outlet that has a strong white nationalist following and has been known as a home for the "alt-right," a a fringe conservative movement that has been characterized by the Southern Poverty Law Center as having a membership of those who believe that "white identity" is under attack by multicultural forces.
Thanks for reading CBS NEWS.
Create your free account or log in
for more features.