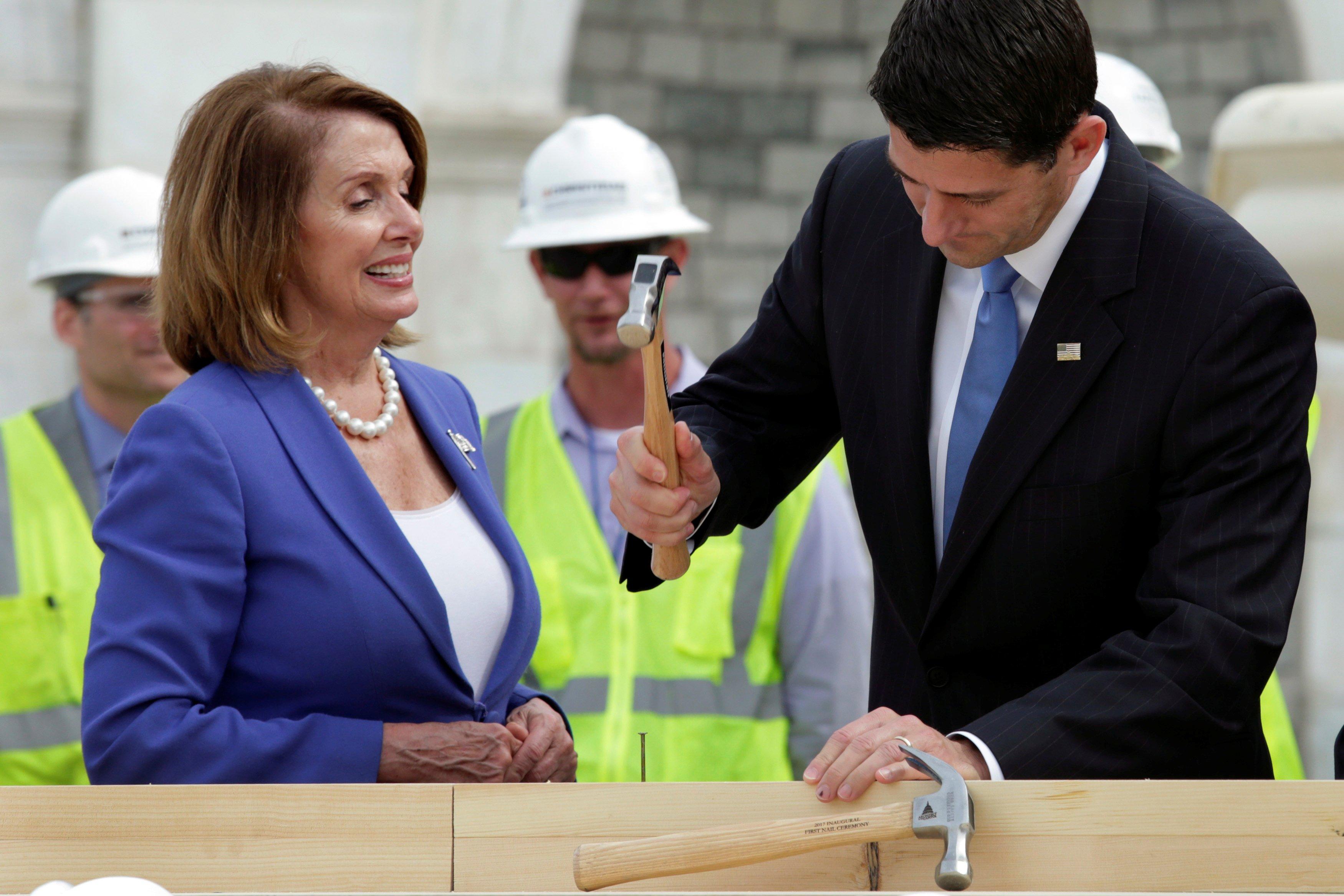 Nancy Pelosi accuses Speaker Paul Ryan of "power grab"
House Speaker Paul Ryan is looking to pass legislation that would fine lawmakers for taking photos or videos from the House floor -- his response to an overnight Democratic gun control "sit-in" last summer.
But Democratic minority leader Nancy Pelosi is pushing back, accusing the GOP of going for a "power grab."
"While the American people worry for the financial security of their families, Republicans are opening the new Congress by turning their backs on the outside calls for help with an inside power grab in the House Rules," Pelosi wrote in a letter to colleagues on Wednesday, according to Politico.
The Democrats' summer sit-in was in response to Ryan's refusal to allow a vote on gun control legislation. Democratic members camped out on the House floor overnight, using their cell phones to livestream speeches. House Republicans turned off C-SPAN's cameras, but the network picked up and ran a member's cell phone livestream.
House rules already prohibit taking photos or videos on the House floor, but Ryan's proposal would fine lawmakers up to $2,500 for violating those rules.
In her letter, Pelosi also says the rules change "may even be unconstitutional."
"The Republican rules package is nothing less than an egregious attack on the sacred freedom of expression on the House floor," Pelosi wrote. "The manner in which the Sergeant-at-Arms and House Administrative officers are directed to create and implement policy and to assess fines offends the dignity of the House, assaults freedom of speech, and may even be unconstitutional."
The letter also targets key components of the Republican agenda, including the repeal of Obamacare. Democratic leaders are preparing for a "day of action" on the issue later this month.
Thanks for reading CBS NEWS.
Create your free account or log in
for more features.