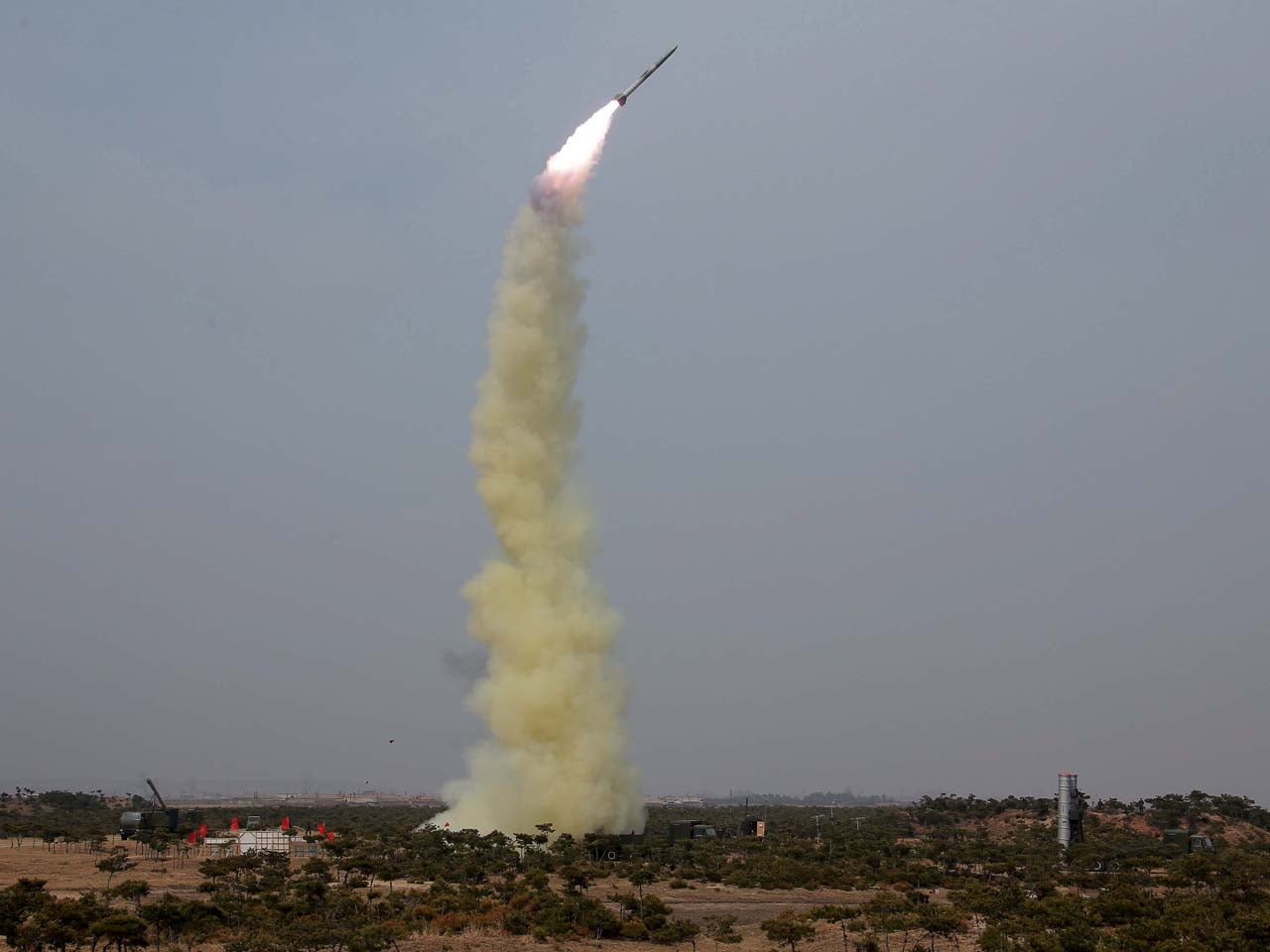 North Korea missile launch attempt fails, U.S., South Korea say
SEOUL, South Korea -- North Korea's latest missile launch ended in failure on Wednesday, the U.S. and South Korean militaries said, three days after the North claimed a major breakthrough in its rocket development program.
The reported launch failure comes as the North is angrily reacting to ongoing annual U.S.-South Korean military drills that it views as an invasion rehearsal. Wednesday's missile was assessed to either a Musudan, the intermediate range missile which keeps failing, or the older medium range Scud ER, according to CBS News national security correspondent David Martin. There was a VIP viewing stand that was set far enough back that there were no apparent injuries.
Earlier this month, North Korea fired four ballistic missiles that landed in waters off Japan, triggering strong protests from Seoul and Tokyo.
The American military detected what it assessed as a failed North Korean missile launch on Wednesday morning, the U.S. Pacific Command said in a statement. It said the missile "appears to have exploded within seconds of launch."
South Korea's Defense Ministry said it also believes the launch from the eastern coastal town of Wonsan ended in failure.
CBS News' David Martin says the message from Pyongyang was clear; defiance in response to Secretary of State Rex Tillerson's announcement that a pre-emptive military strike against North Korea could be on the table.
As Martin reports, U.S. options to deal with the escalating crisis are limited, as Pyongyang inches closer to obtaining an intercontinental ballistic missile capable of reaching the U.S.
Former Secretary of Defense Leon Panetta said Monday that China is key to negotiations in the region and should be more involved.
"We planned options on North Korea when I was secretary, but the reality is we've never implemented those options because the consequences of those steps can be even more debilitating and destabilizing in that region of the world," Panetta said.
The failed launch might mean that the missile is a newly developed one the North has not deployed, according to South Korean media. Last year, the country suffered a series of embarrassing failed launches of its new medium-range Musudan missile before it successfully test-fired one.
American defense officials had said Tuesday that the U.S. military was expecting another North Korean missile launch in the next several days. The officials said the U.S. had increased its surveillance over the North and had detected a North Korean missile launcher being moved, as well as the construction of VIP seating in Wonsan.
North Korean state media said Sunday that it had conducted a ground test of a new type of high-thrust rocket engine, which it hailed as a breakthrough for the country's "space program." Washington, Seoul and others view the North's space program as a cover for its banned long-range missile development program.
North Korea is pushing hard to upgrade its weapons systems to cope with what it calls U.S. hostility. Many weapons experts say the North could have a functioning nuclear-tipped missile capable of reaching the continental U.S. within a few years. North Korea carried out two nuclear tests last year.
Thanks for reading CBS NEWS.
Create your free account or log in
for more features.