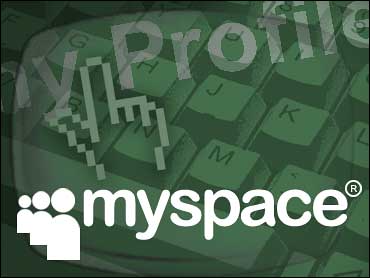 MySpace Pulls Ahead In Page View Race
Social networking asserted its hit-getting dominance last week as MySpace knocked e-mail giant Yahoo out of the No. 1 ranking for most page views, as tabulated by top Internet tracker Hitwise.
MySpace, which is owned by Rupert Murdoch's News Corp., garnered 4.46 percent of all U.S. Internet visits for the first week in July 2006, for the first time earning the No. 1 spot on the hit list for its homepage. MySpace topped Yahoo Mail, Yahoo, Google and MSN.
Hitwise tracks the Internet page hits by 10 million U.S. users on 500,000 Web sites according to U.S. research general manager Bill Tancer. MySpace's Hitwise ranking as top hit-getter is based on total page views, not unique user views.
In the past year, MySpace has grown from collecting 1.9 percent of page visits to nearly 4.5 percent by July 8. That's a 132 percent increase — and a 4,300 percent increase in visits over two years. To put that in perspective, an individual's MySpace page or blog might account for a percentage of page views ranking in the thousandths of a percent, Tancer said.
"A lot of what's happening is that people are building spaces inside MySpace," Tancer told CBSNews.com. "A lot of what's changing online is that people are going from viewing content online to building their own content."
Among social-networking sites, MySpace accounted for nearly 80 percent of visits last month. Facebook and Xanga accounted for 7.5 and 3.8 percent, respectively.
"The new phase is no longer about looking at other people's content; it's about being an active user," Tancer said.
Other Web site rankings have different formulas for what makes a site popular, and their lists of top sites vary. Nielsen's Net Ratings March 2006 showed Yahoo in the top spot, followed by Microsoft and MSN. MySpace ranked 10th.
Another indicator of site popularity is Internet searches that drive traffic to sites. The most popular as ranked by Hitwise in early July were "MySpace," "MySpace.com," "eBay," "Yahoo" and "Mapquest."
Tancer said the Internet right now is in an "active state of hyper-innovation," allowing for rapid changes in what's popular.
For example, Hitwise's rankings of online video search-and-play sites has been a game of virtual leapfrog lately. Yahoo video search was most popular before the SNL Lazy Sunday skit brought YouTube.com to the forefront. Now, MySpace has taken the lead because it allows video players on any user's page.
Tancer said he's not counting on the current top page-view rank holders to stay stagnant for long, noting that "any company can come in with a better product and leapfrog the incumbent."
By Christine Lagorio
Thanks for reading CBS NEWS.
Create your free account or log in
for more features.