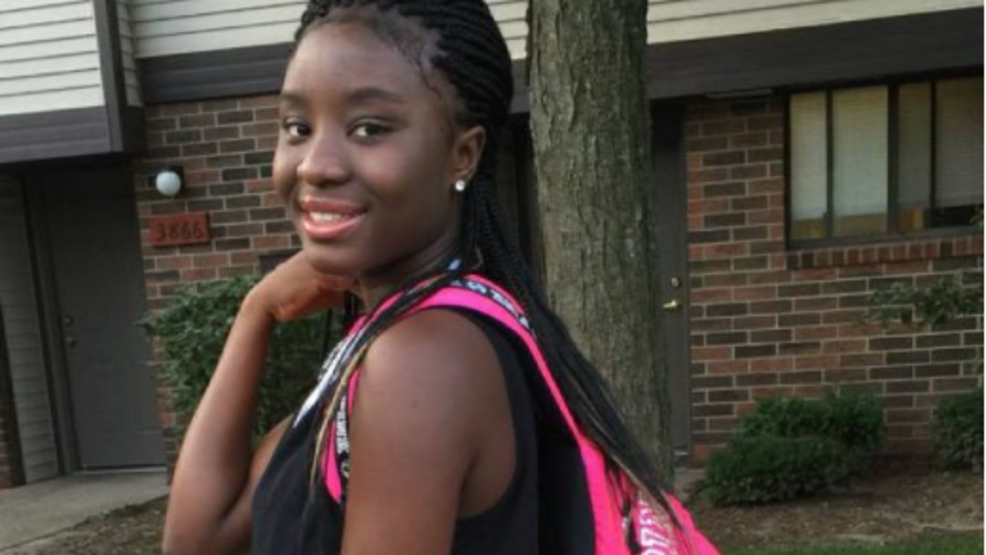 Teen found slain was scheduled to testify against her accused rapist
KALAMAZOO, Mich. -- A teen girl who was found slain in a wooded area of southwestern Michigan last month had been scheduled to testify against her accused rapist, reports CBS affiliate WWMT.
Multiple sources tell the station that Quinn Anthony James is a person of interest in the death of 16-year-old Mujey Dumbuya. James, a felon with a long criminal history, was arrested last week on allegations he raped another girl in 2014, the station reports.
Dumbuya, a student at East Kentwood High School near Grand Rapids, was reported missing by her family Jan. 24 after she left for the bus but never showed up to school. She was found dead four days later by a couple out for a walk in Kalamazoo, about 50 miles south of the school, WWMT reports.
Kalamazoo Department of Public Safety investigators have not said how the girl died, but have called her death suspicious, the station reports. The girl's family reportedly believes she was targeted.
Dumbuya said James, who at one time worked for her school district and is her boyfriend's uncle, forced her to have sex with him multiple times and in various locations starting when she was 15, according to court documents obtained by the station. James was arrested in November and was terminated from his maintenance position with the school district on Nov. 30, according to a Kentwood Public Schools statement released to television station WXMI.
The district said James was fired after a student reported an assault that happened off-campus in the summer of 2017, and officials learned that James could be involved.
According to the court documents obtained by WWMT, Dumbuya told police James raped her in a car in a school parking lot. Just before the attack, Dumbuya said James told her, "There is something about you. I could stop, but I just can't."
James allegedly admitted having sex with Dumbuya in a car outside the Ridge Park Charter Academy in Grand Rapids where his nephew, Dumbuya's boyfriend, is a student. He allegedly said the sex was consensual.
He was charged with multiple counts of criminal sexual conduct, reports the station. He pleaded not guilty and was released on $100,000 bond days after his November arrest.
James was ordered to have no contact with Dumbuya while awaiting trial. Dumbuya was to testify at the proceedings, scheduled to start nine weeks after her body was found, the station reports.
James was arrested again last week on an unrelated case after another girl accused him of raping her in 2014, the station reports. He is being held at the Kent County jail being held on a $500,000 bond in that case.
He has not been charged in relation to Dumbuya's death and officials have not named any suspects.
Police have said Dumbuya was reported as a possible runaway in Grand Rapids, but family members have disputed they said the girl ran away.
Thanks for reading CBS NEWS.
Create your free account or log in
for more features.