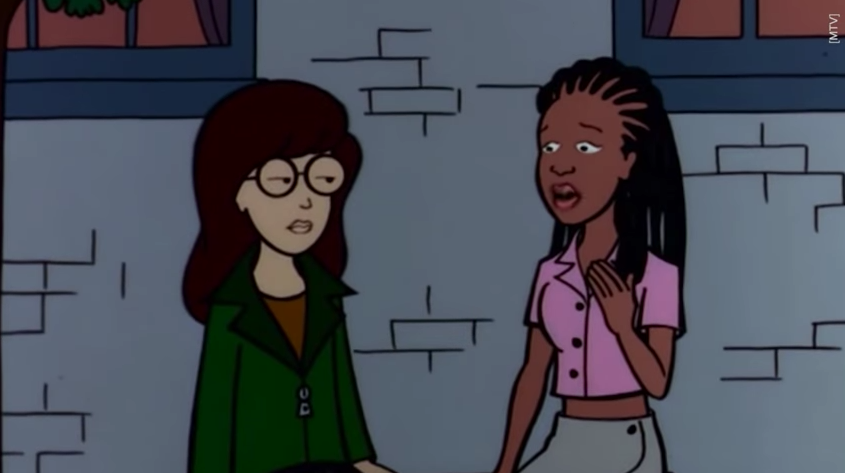 MTV announces "Daria" reboot called "Daria & Jodie"
Daria Morgendorffer finally has a reason to smile: Everyone's favorite misanthropic teenager is coming back to the small screen. MTV announced a reboot of its cult classic, "Daria," which will be part of the lineup for its new production unit, MTV Studios.
The reboot of "Daria" will be called "Daria & Jodie," and follow Daria and her friend, Jodie Landon. Jodie is Daria's intellectual equal, but unlike Daria, she's popular and well-liked in school. In a press release, MTV said "Daria & Jodie" will "reinvent" the iconic original show, which aired from 1997 to 2002. Viewers will watch "these two smart young women take on the world, with their signature satirical voice while deconstructing popular culture, social classes, gender and race."
Grace Edwards will write "Daria & Jodie." She previously wrote for "Unbreakable Kimmy Schmidt" and "Inside Amy Schumer."
MTV Studios announced that it will also revive "The Real World" and "Made." It is also working on two new reality shows, including "The Valley," which will follow young friends in Nogales, Arizona, and "MTV's Straight Up Ghosted," which will follow young people who try to confront loved ones who ghosted them.
MTV Studios will also reimagine "Aeon Flux" in a live-action remake by executive producers Jeff Davis of "Teen Wolf" and Gale Ann Hurd of "The Walking Dead."
Chris McCarthy, president of MTV, said in a statement that MTV Studios hopes to reimagine shows from its archives.
"MTV has the biggest collection of hit youth franchises that spans more than three decades of content and over 200 titles, part of which have fueled our resurgence," he said. "With MTV Studios, we are for the first time ever opening up this vault beyond our own platforms to reimagine the franchises with new partners."
Thanks for reading CBS NEWS.
Create your free account or log in
for more features.