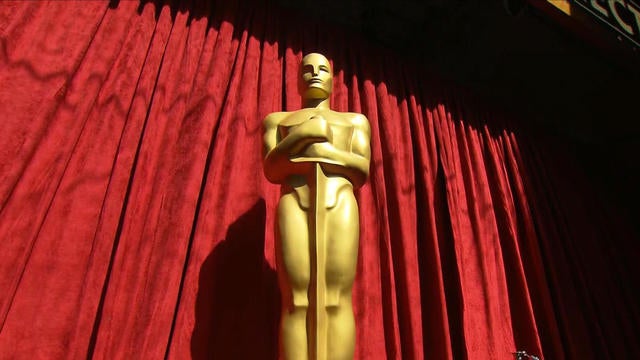 Oscars' "popular film" category backlash: Critics call it a "second-class" win
The motion picture academy is facing backlash over major changes meant to boost TV ratings on Hollywood's biggest night. The academy said Wednesday it will hold the show earlier in the year to shorten the awards season and shorten the telecast of the ceremony to three hours.
But it's the creation of a new "popular film" category that's stirring outrage among Academy voters and forcing yet another difficult conversation about race in Hollywood, reports CBS News' Vladimir Duthiers.
When comedian Jimmy Kimmel hosted this year's Oscars, he may have unwittingly foreshadowed the controversy when he joked that blockbuster movie "Black Panther" had been so successful it was already the favorite to not get nominated the next year.
Now, there's uproar that the Academy is trying to recognize movies like "Black Panther" without the prestige. The Academy announced a new award Wednesday for outstanding achievement in popular film.
Critics say it creates a "separate but equal" category for overlooked but popular minority-led films like "Black Panther" and "Wonder Woman" by offering them consolation prizes to bring in more viewers and improve ratings.
"The Academy is trying to get around the idea that its own membership is not going to nominate a 'Black Panther,'" said Melena Ryzik, a culture reporter for the New York Times. "If you're a 'Black Panther' and you get nominated for most popular film but you don't get nominated for best picture, well what does that make you? Is that a second-class kind of win?"
Last year's show hit an all-time ratings low. Variety reports that days later, brass from ABC, which owns rights to the telecast until 2028, met with the academy in a "come-to-Jesus meeting." The executives "walked through the lousy ratings... identifying...moments during the show that prompted viewers to stop watching." Then, they suggested fixes including adding the popular film category.
The move was widely mocked on social media. Actor Rob Lowe tweeted: "The film business passed away today." Comedian Dennis Miller made a sarcastic suggestion for another awards category: "Best driver's-ed film."
Race issues have overshadowed the Oscars for years. In 2015 and 2016, all nominees in the major acting categories were white, a controversy branded with #OscarsSoWhite

"Tonight we honor Hollywood's best and whitest, sorry – brightest," Neil Patrick Harris joked in 2015.
In 2016, Chris Rock said, "I'm here at the Academy Awards. Otherwise known as the white people's choice awards."
The Academy is still working out details like what qualifies as "popular." This isn't the first time the Academy has responded to criticism. After "The Dark Knight" was snubbed for best picture 10 years ago, the Academy doubled the number of nominees in that category from 5 to 10 to make room for more films.
Thanks for reading CBS NEWS.
Create your free account or log in
for more features.