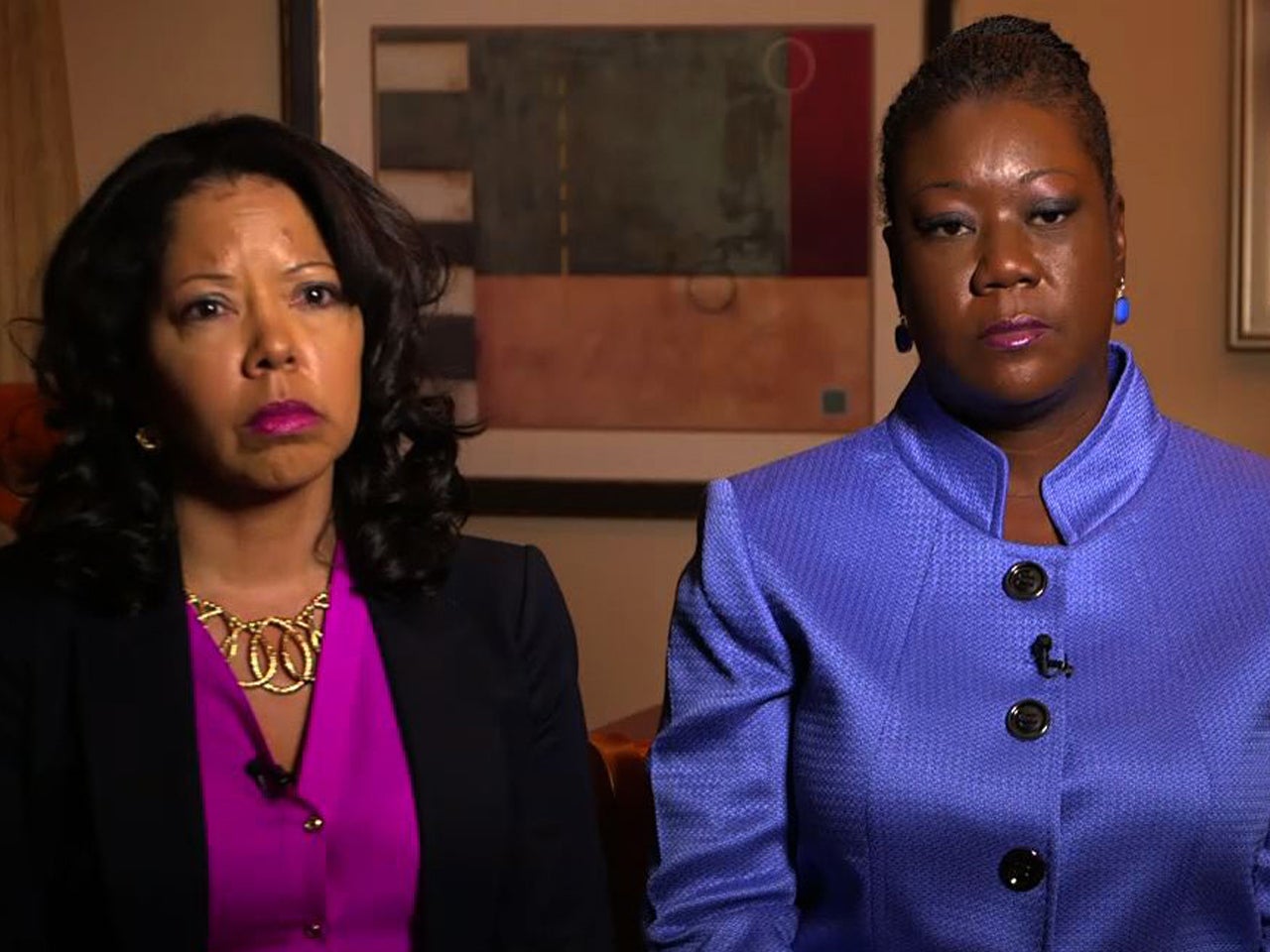 Mothers of Trayvon Martin and Jordan Davis team up to stand up to "Stand Your Ground" law
Protesters are getting ready march on Florida's State Capitol in Tallahassee to demand the repeal of "stand your ground," a controversial law that was cited in the shooting deaths of Trayvon Martin and Jordan Davis.
Recently, CBS News' Mark Strassmann sat down with the mothers of those teenagers for their first TV interview together.
Nine years ago, Florida was the first of 26 states to pass a "stand your ground" law. It allows someone in fear of his life to use deadly force to stop an attacker. But opponents say it's a license to kill.
Sybrina Fulton and Lucia McBath both lost 17-year-old sons to Florida gunmen who claimed self-defense.
Fulton said, "We don't have to have a law in place that says, 'I need to shoot and kill someone and then ask questions later'. ... These two moms are going to make positive change to make sure that 'stand your ground' doesn't continue to happen."
Fulton's son Trayvon Martin was unarmed when George Zimmerman shot and killed him in 2012. The crime watch volunteer claimed self-defense. A jury acquitted him.
Just last month, McBath watched a jury deadlock in Michael Dunn's murder trial. He claimed self-defense when he shot her unarmed son Jordan Davis during an argument over loud music.
McBath said, "I thought, oh my gosh, Jordan is Trayvon. People who use the 'stand your ground' statutes are able to use it with no accountability. It gives them immunity for their criminal behavior."
But Florida appears ready to expand its "stand your ground" law, not repeal it. Lawmakers are considering two bills that would let anyone in fear of his life to fire a warning shot.
Florida State Republican Rep. Neil Combee, one of the bill's sponsors, said of the warning shot, "I think it's a clarification."
Combee wants reform for people like Marissa Alexander. In 2012, she fired a warning shot during a domestic dispute. A court rejected her "stand your ground" claim, and sentenced her to 20 years under Florida's gun laws.
Combee said, "It was never the intent to prosecute folks who fired a warning shot or displayed a weapon in a defensive manner to either 10 years or 20 years in a state prison."
CBS News' Strassmann asked, "If you can fire the warning shot, then how is your life in imminent danger?"
Combee said, "I guess it's all about placement, whether you place it in the ground or in the air or in between somebody's eyes."
McBath called the potential expansion of the law to include warning shots "heinous."
"More lives are at risk," she said. "More people will shoot their guns and claim, 'Well, I was just -- you know, It was just a warning shot'."
Someone who fires a warning shot would have to justify why in court. Combe said he expects lawmakers to pass his bill, and he expects Florida's governor, Rick Scott, to sign it into law.

Thanks for reading CBS NEWS.
Create your free account or log in
for more features.