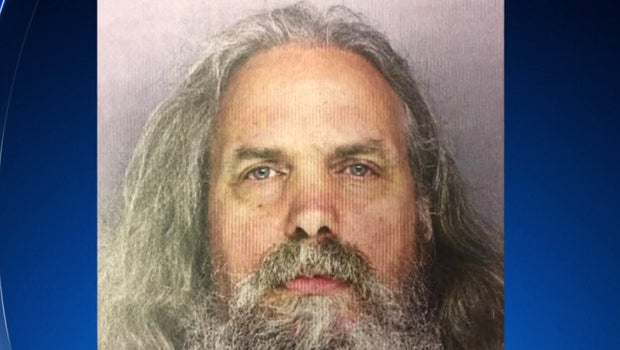 Mother testifies girls were "gifted" as "wives" to their alleged abuser
DOYLESTOWN, Pa. -- The mother of six girls a Pennsylvania man is accused of having assaulted, fathering two children by one, says she knew about the sexual activity but believed it "could be a good thing."
Lee Donald Kaplan, 52, is on trial in Bucks County on numerous charges of rape and sexual assault.
Police arrested Kaplan at his home in Feasterville, about 20 miles northeast of Philadelphia, in June 2016 after receiving a complaint about the health and safety of numerous children in the home. When police responded, they discovered 11 girls living there. Kaplan allegedly admitted to police that he fathered the two youngest children – a 3-year-old and a 10-month-old – with the oldest girl, who was 18, according to CBS Philly.
The others were the daughters of a Lancaster County couple who had broken away from the Amish community, investigators later said. Police say the girls' father told them he and his wife "gifted" one of their daughters to Kaplan after he financially helped the couple.
Testifying Wednesday, the girls' 43-year-old mother said that she and her family viewed Kaplan as a prophet.
When the family fell on hard times financially and were evicted from their Kirkwood home in 2009, the two older girls were sent to live with Kaplan. The mother said the couple had promised Kaplan that their second-oldest daughter, then 9, would be his wife when she was older, according to Lancaster Online. But the mother said she understood they wouldn't have sex until the girl was 18.
According to Lancaster Online, the mother testified she was "a little shaken" when she found out in 2013 her oldest daughter, 14 at the time, was pregnant with Kaplan's child. She said she didn't know the two were in a relationship or that the daughter was pregnant until she was about to give birth, according to Philly.com. But she reportedly said she saw her daughter loved Kaplan and was well, and eventually she "accepted it as the way it is," according to Lancaster Online.
"As we all well know and understand, we're familiar with [Kaplan] and his ways, and we understand that he's always motivated to follow the leading of God," the mother reportedly testified.
Kaplan eventually made it clear he would take all six of the oldest girls as "wives," though the parents never specifically agreed to it, the mother testified, according to Philly.com. The mother said she too eventually moved in with Kaplan as one of his wives, Lancaster Online reports.
Kaplan reportedly believed his relationships with the six sisters were dictated by God through dreams, reports Philly.com. The mother testified when she saw Kaplan taking her daughters to bed, she believed he was teaching them how to live in the outside world and that it was meant to be, reports Philly.com.
"I always trusted him that whatever goes on is a good thing," the mother said.
She at times became jealous of her daughters, writing to her husband that Kaplan was forcing her to compete with them for his affection, reports Philly.com.
Deputy District Attorney Kate Kohler argued that Kaplan "brainwashed" the family seeking "power, manipulation and control."
"Six children became his victims. Six children became his sex toys," Kohler said Wednesday.
Bucks County District Attorney Matthew Weintraub said as he announced charges in October that Kaplan groomed the children to believe he was a prophet "for a horrible purpose."
"He played on their trust and affection for him and he groomed them to see him as a religious and cult-like figure," Weintraub said.
The girls' mother said she had no regrets because "we had a good life."
The parents were convicted of child endangerment and are awaiting sentencing. CBS News is not identifying the parents to protect the identities of the girls.
Defense attorney Ryan Hyde says Kaplan was married to the oldest daughter in the family's eyes and the other children loved him.
Hyde told jurors that the family saw Kaplan had money and saw a better life for their daughters, reports CBS Philly. He said the couple fabricated the rape and molestation allegations when they realized they could be in legal trouble and might lose their children, the station reports.
Thanks for reading CBS NEWS.
Create your free account or log in
for more features.