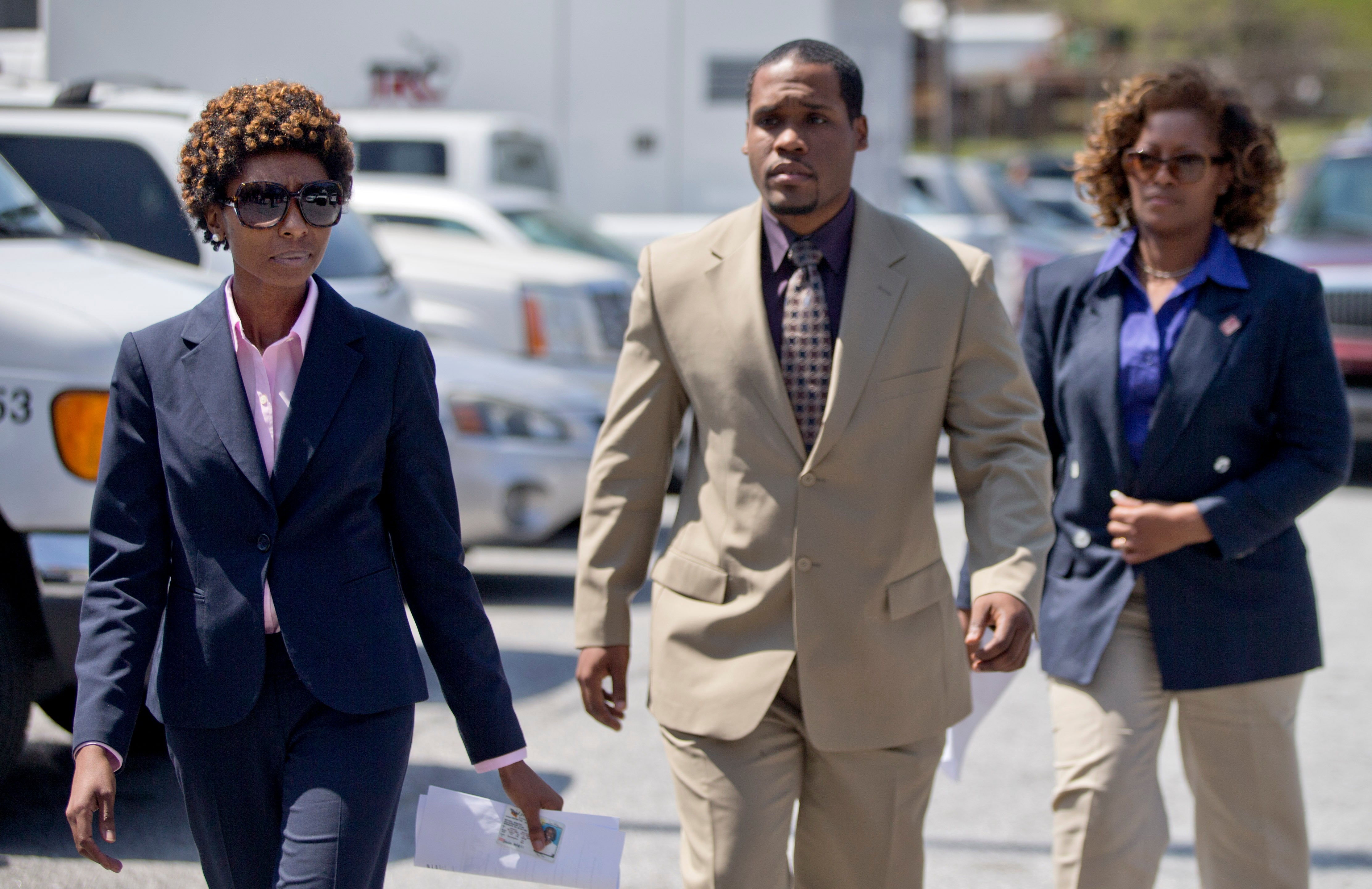 Most suspects in Atlanta cheating scandal surrender
Updated 11:30 p.m. Eastern
ATLANTA Former Atlanta educators, now indicted on charges related to cheating children for their own financial benefit, have begun surrendering to the Fulton County Jail for processing, CBS Atlanta reports.
Thirty-five educators within the Atlanta school system, including former Superintendent Dr. Beverly Hall, were named in a 65-count indictment last week that alleges a broad conspiracy to cheat, conceal cheating or retaliate against whistleblowers in an effort to bolster student test scores and, as a result, receive bonuses for improved student performance. Prosecutors set a Tuesday deadline for all defendants to surrender to authorities. CBS Atlanta reports that by 8:30 p.m., 27 of those educators turned themselves in.
Lawyers for some of the defendants said their bonds are unreasonably high.
Hurl Taylor, who represents test coordinator Donald Bullock, said his client's $1 million bond amounts to cruel and unusual punishment. Bullock was among the first defendants to surrender at the Fulton County Jail early Tuesday.
Warren Fortson, who represents testing coordinator Theresia Copeland, described her as a 56-year-old grandmother. Fortson said her $1 million bond is unnecessary. As CBS correspondent Mark Strassmann reports, the lawyer for teacher Tameka Goodson also complained about the bond.

"It's a way of punishing people so they can't bond out. She doesn't have $200 thousand dollars," said Ray Lail at a press conference. "She doesn't have the 20 or 30 thousand dollars the bonding company needs."

CBS Atlanta has the full list of educators who surrendered Tuesday night.
In a chaotic scene outside the jail Tuesday morning, the lawyers said it wasn't clear when their clients would be able to request lower bonds.
The educators, including former Superintendent Beverly Hall, are named in a 65-count indictment that alleges a broad conspiracy involving cheating on standardized tests in Atlanta Public Schools.
Strassmann reportsthat nearly 200 educators admitted to taking part in the massive scandal: they tampered with students' standardized tests and corrected answers to inflate scores. Some teachers had pizza parties to erase wrong answers and circle in the right ones. One principal allegedly handled altered tests wearing gloves to avoid leaving her fingerprints.
At one middle school, 86 percent of eighth-graders scored proficient in math, compared to 24 percent the year before. Prosecutors say that progress was a criminal mirage, Phillips reported.
Justina Collins says her daughter Nybria, now 15, has always struggled with reading. The single mother knew something was wrong when Nybria aced her standardized test in reading.
"Could someone explain to me how she could have passed or exceed a test, but fail throughout the whole entire year? ... When you hear it coming from the very ones that you look up to, to help educate your children, it's just sad and hurtful to know that we search and hope for the best for our kids, and that's what their oath is to provide the best education for them," Collins said.
More from CBS Atlanta:
Thanks for reading CBS NEWS.
Create your free account or log in
for more features.