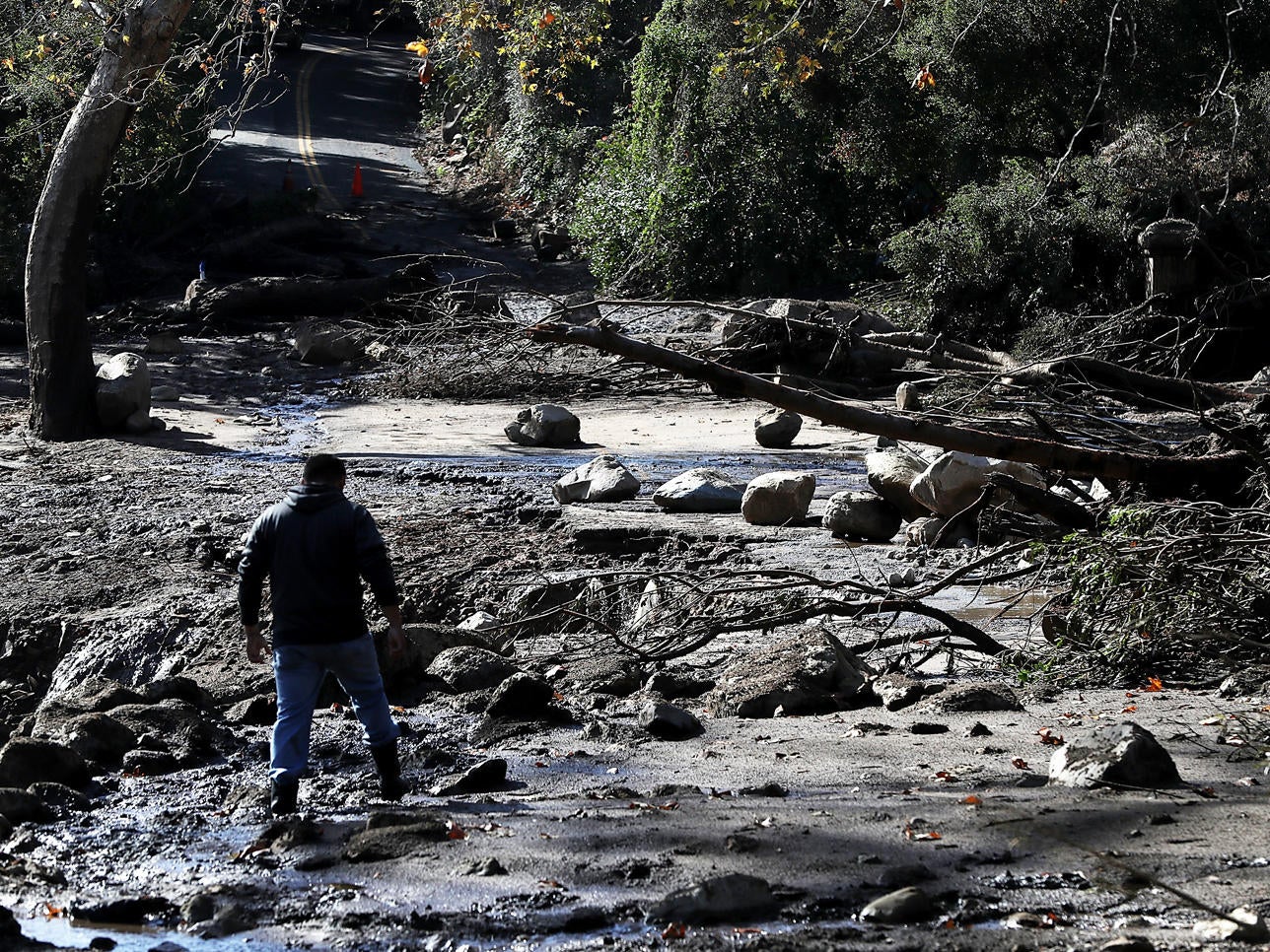 Devastated by mudslides, Montecito has nowhere for debris and more rain is on the way
MONTECITO - More than a week after mudslides killed 20 people in Montecito, California, three people are still missing. More than 100 homes were destroyed when torrential rain washed out hillsides that were scorched bare last month by a massive wildfire.
Mud, cars, and remnants of 100-year-old trees now fill 11 debris fields in Montecito.
"This debris floor was over a 1,000 feet wide," said Tom Fayram, who is in charge of clearing debris out.
He said it amounts to three football fields, and he each rock weighs up to five tons. The mudslide was so large it, changed the elevation in some neighborhoods by as much as six feet.
"Our main job is to race to open up every creek channel get every bridge unplugged because we will get rain so we have to be ready for it," Fayram said.
The same massive cleanup effort is happening along Highway 101 where trucks are hauling away thousands of pounds of debris every day.
More than 20 million pounds has been dumped at the Ventura County Fairgrounds. Rocks, trees, metal and plastics are sifted out, to be recycled or taken to a landfill.
The county is having to dump some cleaned mud at the beach, but it's all a race against the clock until the next storm.
"It was just a little village in a forest and it was beautiful," said Marybeth Myer. She lost her home in the mudslide, and lost 12 of her 24 neighbors on her street. Now the thought of more rain is terrifying.
"No one lived through that storm that was on my street, they're just gone," Myer said.
Fighting a cold, she spent the frigid night of the mudslide at her office with her dogs because it has better heat.
"I'm not sure why I'm still here, but I know one thing, I'm really grateful," she said.
The next chance of rain is on Friday, with more in the forecast for next week, but another fast moving heavy storm would put crews back at square one.
Thanks for reading CBS NEWS.
Create your free account or log in
for more features.