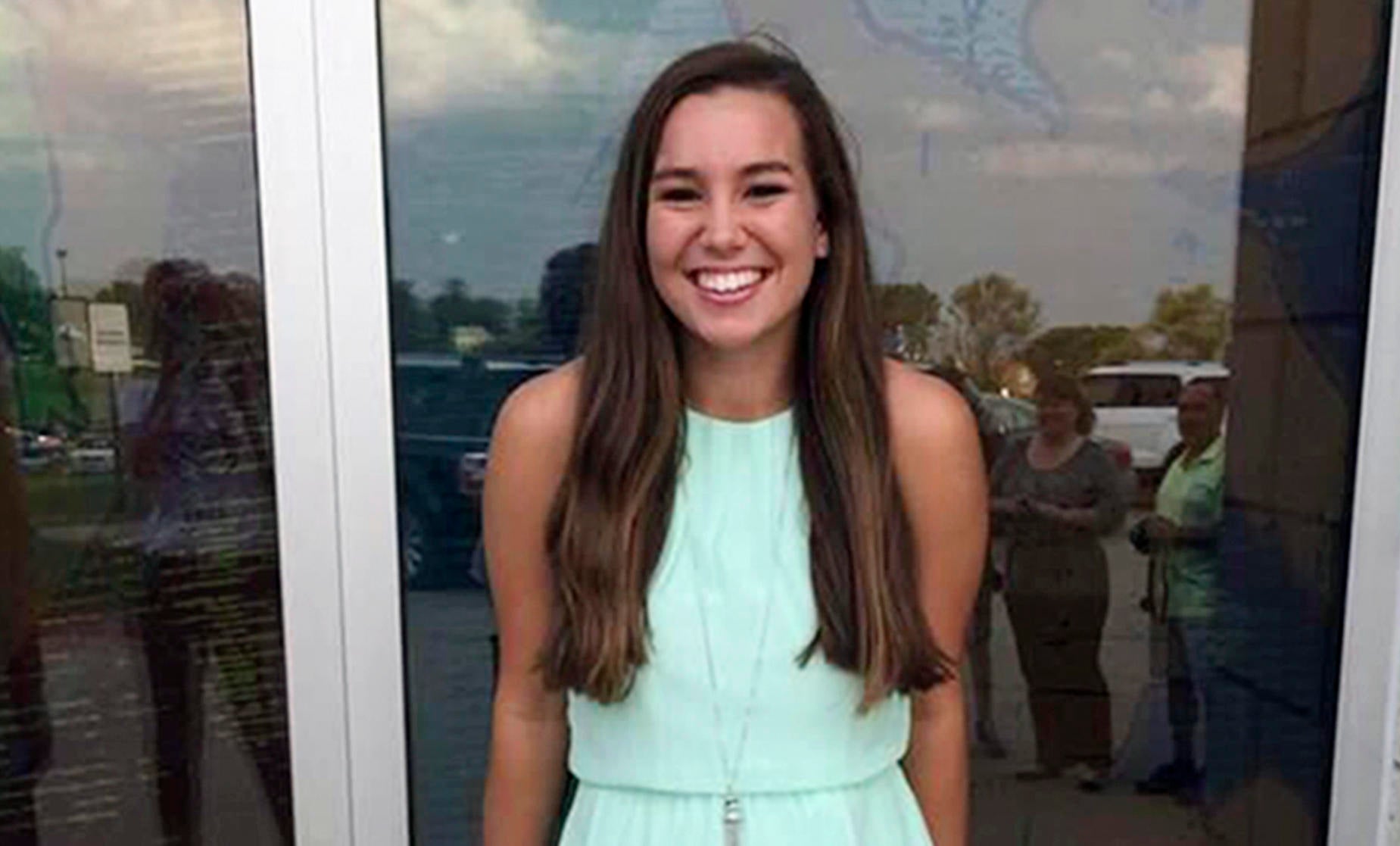 Mollie Tibbetts' father: Stop using her as a "pawn" in immigration debate
Rob Tibbetts, the father of slain college student Mollie Tibbetts, is calling on politicians to stop using his daughter to advance views "she believed were profoundly racist." Tibbetts' op-ed was published Saturday in the Des Moines Register, one day after Donald Trump Jr. wrote an op-ed in the same paper slamming Democrats' response to Mollie's murder.
"Please leave us out of your debate," Tibbetts writes. "Allow us to grieve in privacy and with dignity. At long last, show some decency. On behalf of my family and Mollie's memory, I'm imploring you to stop."
Mollie's body was found Aug. 21, a month after she was first reported missing when she didn't return from a jog. Cristhian Bahena Rivera, who authorities say is in the country illegally, has been charged with first-degree murder.
Tibbetts writes in the op-ed that there are some who have "chosen to callously distort and corrupt Mollie's tragic death to advance a cause she vehemently opposed."
"I encourage the debate on immigration; there is great merit in its reasonable outcome," Tibbetts writes. "But do not appropriate Mollie's soul in advancing views she believed were profoundly racist. The act grievously extends the crime that stole Mollie from our family and is, to quote Donald Trump Jr., 'heartless' and 'despicable.'"
Trump Jr. published an op-ed Friday in the Des Moines Register calling the reaction from "Democrats and others" to Mollie's death "as despicable as it is revealing."
"The mask is off and the true radical face of the Democrats has been exposed," Trump Jr. writes. "They are seemingly more concerned with protecting their radical open-borders agenda than the lives of innocent Americans."
Trump Jr. is not the only Republican to seize on Mollie's death. Hours after Rivera was charged, President Trump called immigration laws a "disgrace" at a rally in Charleston, West Virginia.
"You heard about today with the illegal alien coming in, very sadly, from Mexico and you saw what happened to that incredible, beautiful young woman," Mr. Trump said. "Should've never happened. Illegally in our country. We've had a huge impact, but the laws are so bad. The immigration laws are such a disgrace, we're getting them changed, but we have to get more Republicans. We have to get 'em."
Iowa Gov. Kim Reynolds issued a statement after Mollie's death saying in part, "As Iowans, we are heartbroken, and we are angry. We are angry that a broken immigration system allowed a predator like this to live in our community, and we will do all we can bring justice to Mollie's killer."
In the op-ed, Rob Tibbetts writes that his stepdaughter -- "who Mollie loved dearly" -- is Latina, and Mollie's "cherished" nephews are Latino. "That means I am Hispanic," he writes. "I am African. I am Asian. I am European. My blood runs from every corner of the Earth because I am American. As an American, I have one tenet: to respect every citizen of the world and actively engage in the ongoing pursuit to form a more perfect union."
Tibbetts writes that "to knowingly foment discord among races is a disgrace to our flag." He calls out how it "incites fear" and "lends legitimacy to the darkest, most hate-filled corners of the American soul."
"It is the opposite of leadership. It is the opposite of humanity. It is heartless. It is despicable. It is shameful," Tibbetts writes.
Tibbetts also slams the suggestion that "the person who is accused of taking Mollie's life is no more a reflection of the Hispanic community as white supremacists are of all white people. To suggest otherwise is a lie."
Tibbetts ends the op-ed with a call on Americans to "build bridges, not walls."
Thanks for reading CBS NEWS.
Create your free account or log in
for more features.