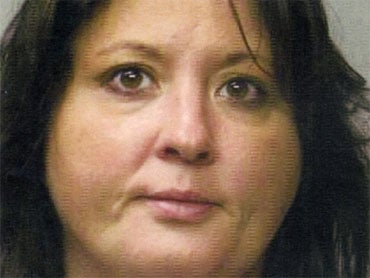 Mo. Woman Charged with Cyberbullying Teen
A Missouri woman has been charged with cyberbullying for allegedly posting photos and personal information of a teenage girl on the "Casual Encounters" section of Craigslist after an Internet argument.
Prosecutors said 40-year-old Elizabeth A. Thrasher posted the 17-year-old's picture, e-mail address and cell phone number on the Web site in a posting that suggested the girl was seeking a sexual encounter.
St. Charles County Lt. Craig McGuire said Tuesday that the victim is the daughter of Thrasher's ex-husband's girlfriend. The girl, who has not been named, received lewd messages and photographs from men she didn't know and contacted police.
Thrasher, of St. Peters, is the first person charged with felony cyberbullying under a law passed in Missouri after the suicide of 13-year-old Megan Meier, who was the victim of an Internet hoax that drew international attention.
Thrasher was freed on $10,000 bond, but the judge prohibited her from having a computer or Internet access in her home. She did not have a listed number, and her attorney, Mike Kielty, did not immediately return a call.
Kielty told the St. Louis Post-Dispatch the posting was a practical joke, and he called the state law poorly written.
Authorities said Thrasher and the 17-year-old's mother had been arguing, and there was some back-and-forth bickering on MySpace among all three. "Who started what is up for debate," said St. Charles County Prosecutor Jack Banas.
McGuire said Thrasher then created the posting on Craigslist - whose "Casual Encounters" section warns that the pages may include adult content - that included the teen's picture, employer, e-mail address and cell phone number. She received calls, e-mails, text messages and pornographic photos to her cell phone, police said.
If convicted of felony harassment, Thrasher could face up to four years in state prison, or up to a year in county jail, and a $5,000 fine, Banas said.
Under the cyberbullying law that took effect last August, an offense can be charged as a felony if a victim is 17 or younger and the suspect 21 or older. Misdemeanor cases have been filed since then.
The law was spurred by the Megan Meier case, in which an adult neighbor, her daughter and a friend were linked to a MySpace page concocted to appear to be that of a teenage boy. "Josh" initially flirted with Megan but then made hurtful comments shortly before she hanged herself.
No state charges were filed, Banas has said, because the state lacked an applicable law at the time. A jury found the neighbor, Lori Drew, guilty of three federal misdemeanors, but a judge overturned the verdicts and said he would acquit her. His decision has not been finalized.
Megan's mother, Tina Meier, who campaigns against cyberbullying, said Missouri's updated law should be "used to the fullest extent."
"This is not a joke," Meier said. "There have been too many people who have taken their own lives, too many people and their families getting hurt by this."
Thanks for reading CBS NEWS.
Create your free account or log in
for more features.