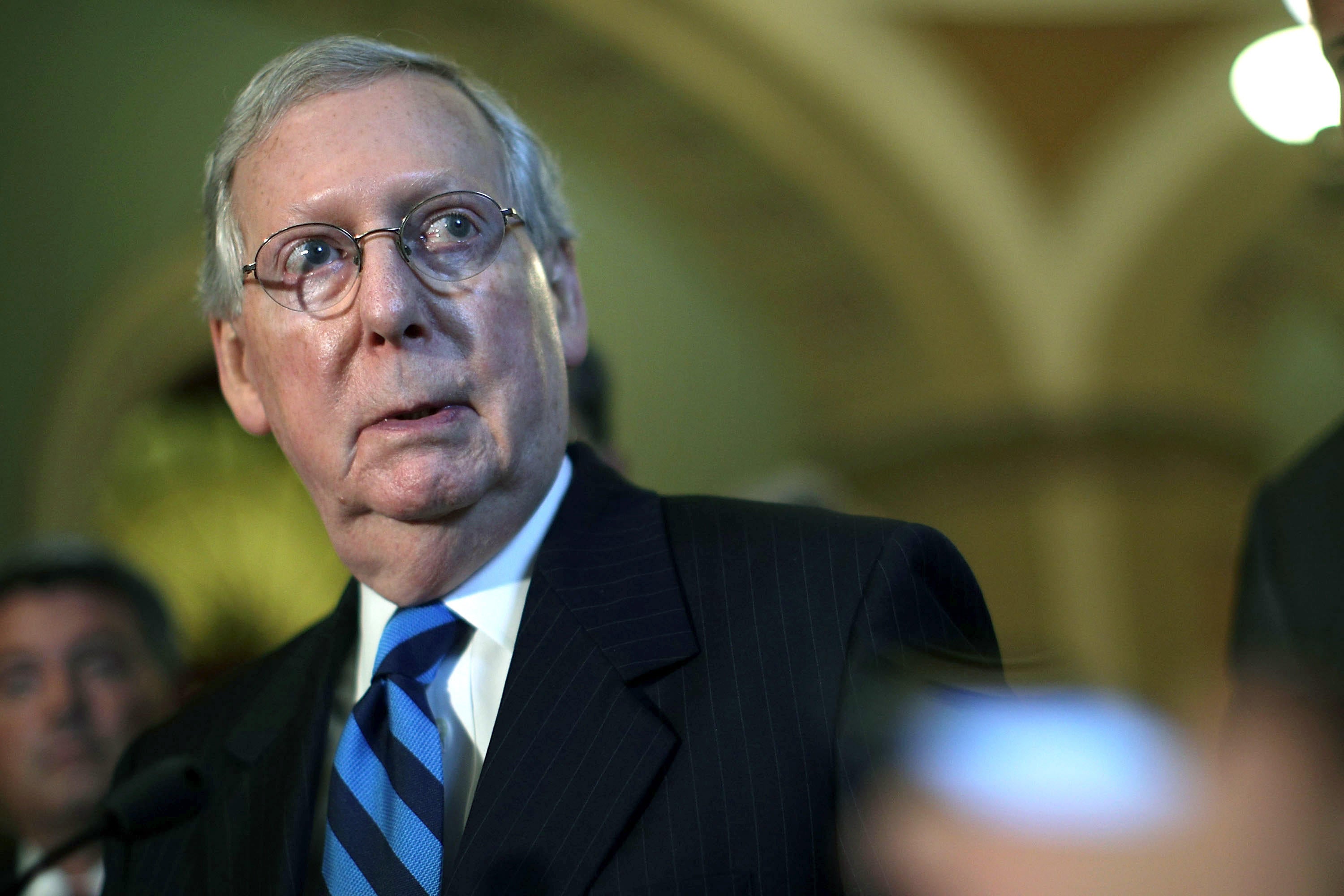 Mitch McConnell says most news "is not fake"
Senate Majority Leader Mitch McConnell said Monday that he doesn't believe that most news is "fake news," a view that President Trump often tweets about.
"My view is that most news is not fake, but I do try to look at a variety of sources," McConnell said at a Chamber of Commerce event in Louisville, Kentucky, according to Time Magazine. He was appearing with Treasury secretary Steven Mnuchin to talk about overhauling the nation's tax code, a top White House and Senate priority.
President Trump has tweeted about "fake news" over 100 times since January, according to the Trump Twitter Archive. In fact, he mentioned the "fake news" in two tweets on Monday, in one replying to a user who tweeted, "Every single day the #FakeNews media try to take you down...You never falter, you always stand strong!" Mr. Trump agreed, tweeting in response that "the very dishonest Fake News Media is out of control!"
The president also praised Liberty University's Jerry Falwell Jr., who appeared on Fox News' "Fox and Friends" Monday and defended Mr. Trump's response to the Charlottesville unrest. The president, Falwell said, "doesn't have a racist bone in his body."
Thanks for reading CBS NEWS.
Create your free account or log in
for more features.