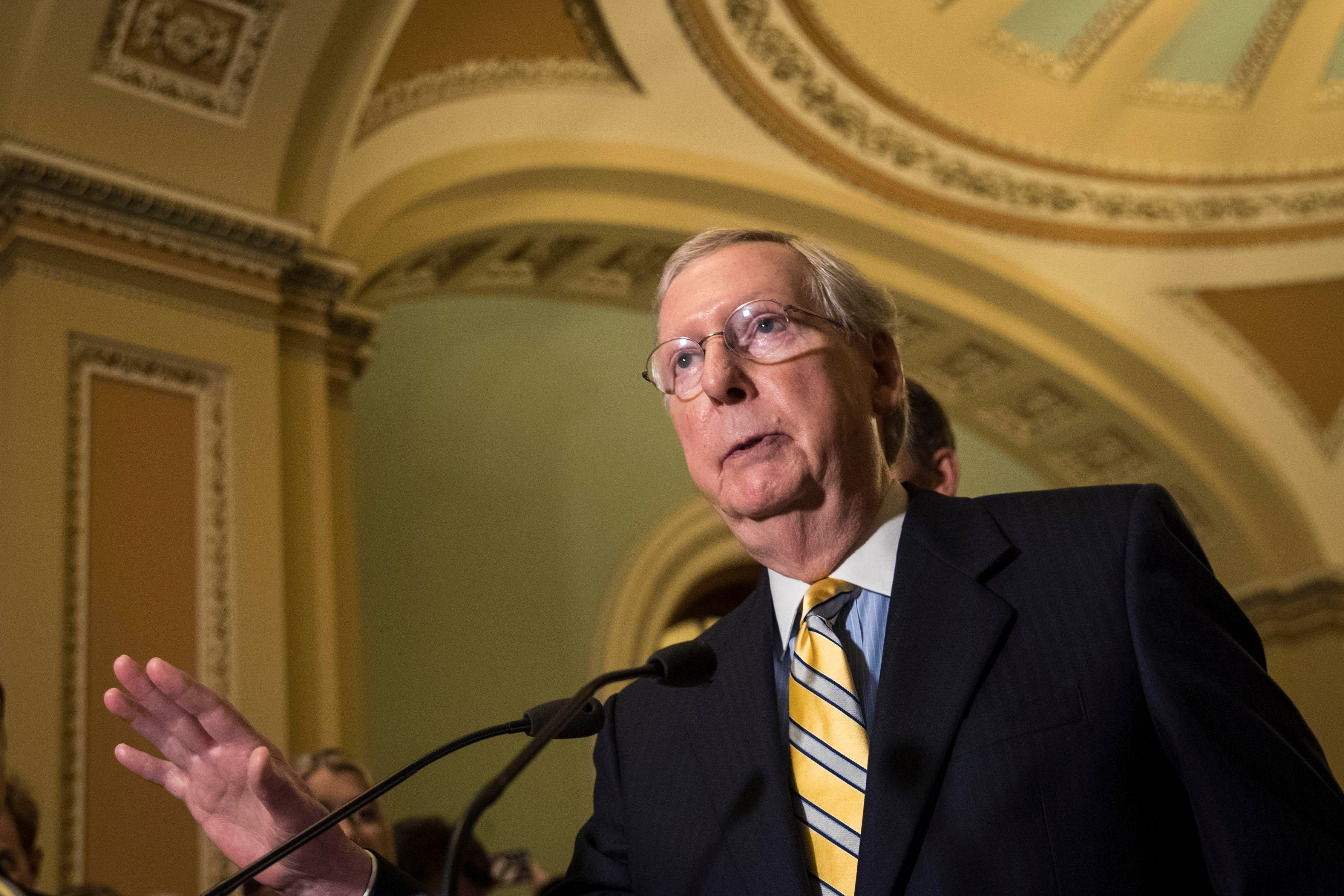 Mitch McConnell asks Senate to repeal Obamacare with no replacement
Senate Republican leaders changed their Obamacare replacement bill, but they could not save it. The effort to pass health care reform has officially collapsed.
It fell apart when Senators Mike Lee, of Utah, and Jerry Moran, of Kansas, came out against the bill on Monday night. Their opposition surprised the White House.
That makes four GOP senators promising to vote no, so the plan could never get the 50 votes it needed to pass.
As CBS News correspondent Nancy Cordes reports, Senate leader Mitch McConnell is reverting quickly to Plan C, and it's a Hail Mary pass that puts a number of his own Republican members in a tough spot. He's asking them to vote on a straight-up repeal of most of Obamacare, no replacement -- a bill they passed two years ago when the stakes were a lot lower because they knew it would never become law.
"It's a very hard time they're having with the Obamacare situation," President Trump said. "So, we're going to get that done."
Hours after the president predicted victory, his own party members handed him a defeat. Kansas Sen. Moran said "we should not put our stamp of approval on bad policy." Utah's Mike Lee said the party's health care bill "doesn't go far enough in lowering premiums for middle class families."
From Phoenix, Arizona, where he's recovering from surgery, Sen. John McCain urged GOP leaders to change course and "receive input from members of both parties."
Mr. Trump proposed just the opposite, tweeting "Republicans should just repeal failing Obamacare now and work out a new health care plan."
That's a tactic McConnell himself argued against less than two weeks ago.
"I think repealing and then delaying the replacement doesn't work," he said.
But on Monday night, with few options left, McConnell sided with the president, announcing a vote in the coming days on a bill that will be "a repeal of Obamacare with a two-year delay to provide for a stable transition period."
It's the same repeal bill the Senate passed back in 2015, but it was vetoed by President Obama.
Earlier this year, the Congressional Budget Office analyzed that 2015 repeal bill. They found the number of uninsured would increase by 18 million Americans in the first year. By 2026, that number would be 32 million.
As for premiums, the CBO estimates individual policies would go up 20 to 25 percent in the first year. That increase would double after the elimination of Obamacare's medicaid expansion and marketplace subsidies.
Thanks for reading CBS NEWS.
Create your free account or log in
for more features.