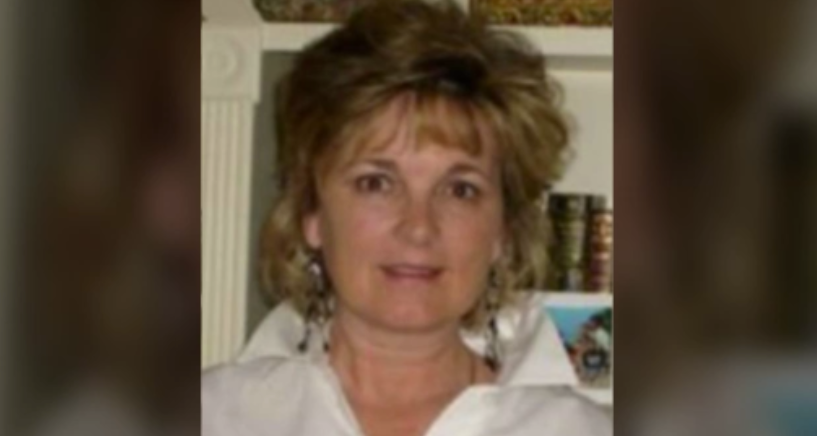 Missouri woman dies after contracting rare tick-borne Bourbon virus
Tamela Wilson worked at a state park for more than 10 years, so she wasn't fazed when she spotted ticks on her skin. She simply picked them off without giving it a second thought.
The 58-year-old didn't worry about contracting a tick-borne illness — but that's exactly what happened.
Three days after Wilson, the assistant superintendent at Meramec State Park in Missouri, plucked two ticks off her body in late May, her health started to deteriorate.
She visited her primary care doctor to share her concerns and was diagnosed with a urinary tract infection, given antibiotics and sent on her way.
A day later, things took a turn for the worse.
"She literally couldn't even pick up her phone. She had no strength," Wilson's daughter, Amie May, told CBS News. "My sister had been calling her and couldn't get a hold of her. My mom said the phone was right there ringing, but she could not pick it up to answer it."
Wilson then returned to her doctor and described having severe headaches, pain and a light red rash. After undergoing several tests, she was told she had a low white blood cell count and was admitted to Barnes-Jewish Hospital in St. Louis.
"They did a couple skin biopsies, but they came back fine," May said. "They did other testing for tick-borne disease, but those were also negative."
For days, Wilson and her children prayed for answers.
"They told us, you know, basically, they were hoping it would leave her system," May said. "They would continue treating her symptoms and hope everything would go away on its own."
But Wilson's health continued to decline. She developed hemophagocytic lymphohistiocytosis (HLH), a condition affecting her immune cells. The rash spread to other parts of her body, even her mouth.
"I'm a nurse and I've never seen anything like I'd seen my mother's mouth," May said. "It got so bad toward the end she couldn't talk, couldn't drink, couldn't eat — nothing."
Infectious disease specialists sent Wilson's blood work to the Centers for Disease Control and Prevention (CDC), which confirmed Wislon had Bourbon virus, an extremely rare tick-borne illness that was first identified at a University of Kansas hospital in 2014.
According to the CDC, there is no known treatment for the virus.
"It's viral. There isn't anything you can do. It just has to run its course," May said.
On June 23, about three weeks after she was admitted to the hospital, Wilson died. Doctors said she's only the fifth confirmed case of the deadly disease since Bourbon virus was first discovered.
Now May is speaking out about the rare illness and warning others, especially over the summer, to be on the lookout for ticks.
Dr. Christopher Braden, an epidemiologist with the CDC, told CBS News that cases of the most common tick-borne illness, Lyme disease, have tripled in the U.S. In 2001, there were about 17,000 confirmed cases of Lyme, but in 2015, the number reached almost 30,000 — and experts say the actual number is likely much higher.
Ticks can also spread less common but dangerous infections like Rocky Mountain spotted fever, Heartland virus and Powassan virus.
"I was somebody, like, I didn't really give much attention to a tick bite. You get a bite, pull it out and go about your business," May said. "You don't think about complications coming from a tick bite. As far as I know, other tick-borne diseases are treatable. That's what's scary about this one — you don't know if you're gonna make it or not."
May says after her mother's death the CDC collected ticks at Meramec State Park to run tests, but she hasn't heard from the agency since.
Thanks for reading CBS NEWS.
Create your free account or log in
for more features.