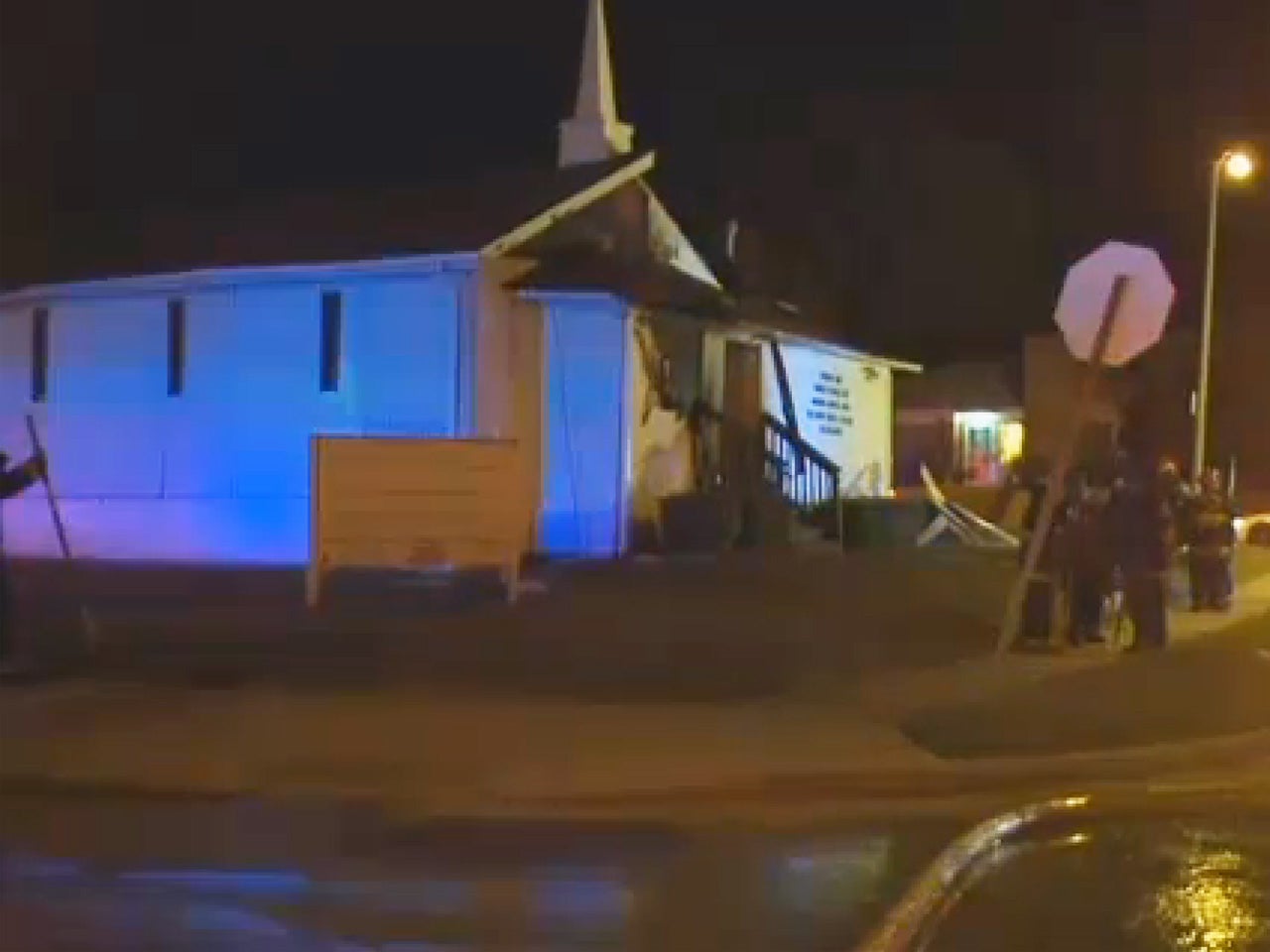 Reward offered after "alarming pattern" of Mo. church fires
In Missouri, a $2,000 reward is being offered for any information leading to the arrest of a suspected arsonist targeting churches in predominately black neighborhoods. Since October 8, six church fires have been set in the St. Louis area, near Ferguson, all within a three-mile radius.
New Life Missionary Baptist Church was one of the hardest hit, with flames tearing through the entire entrance, reports CBS News' Adriana Diaz. The pastor said he believes the arsonist squirted some sort of chemical through the mail slot to help the fire spread even faster.
"We are called today to address what is possibly the most dangerous onslaught that we've experienced in many, many years, which is an attack on God's house," said James Clark of Better Family Life.
With a suspected arsonist still at large, church leaders in and around St. Louis urged community members to remain vigilant Tuesday.
The New Life Missionary Baptist Church was so badly damaged, it held services outside Sunday.
Authorities don't yet know who sparked the flames or why, but they believe the crimes are connected. In each case, an accelerant was used to light the front doors of the churches on fire. The buildings were all unoccupied at the times of the attacks.
"There's a very alarming pattern to these fires so we don't want to get out of hand," St. Louis Fire Department Chief Dennis Jenkerson said.
The churches are not far from Ferguson, Missouri, an area still reeling from riots that erupted following the shooting death of 18-year-old Michael Brown by a white police officer.
Authorities believe whoever is behind the fires may be someone struggling with stress and trying to send a message.
But community leaders have their own response.
"This is not over," Rev. Sammie E. Jones of Mount Zion Baptist Church said. "It's just the beginning and we want the city to know that the churches, the pastors, the Christians are coming together to stand as one. If you burn one, you're burning all of us."
New Life Missionary Baptist Church plans to hold services outside for the next two Sundays while it figures out what to do. Just a couple of miles from here, the pastor of another church that was targeted is calling for people to come together later Wednesday for a prayer vigil.
Thanks for reading CBS NEWS.
Create your free account or log in
for more features.