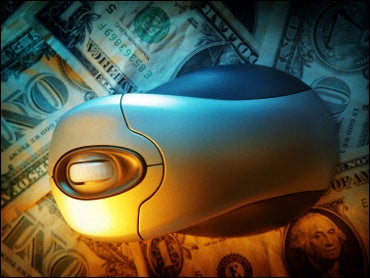 Microlending: Do Good, Make Money?
I've long been a fan of microfinance or microlending where a small loan can make a big difference. To date, I've made several small investments via both Microplace.com and Kiva.org. And, in addition to doing good, I'm doing well. Kiva doesn't pay interest but it does make it easy to give gift certificates. Microplace, in the past, paid up to 3 percent interest, but Tuesday it announced a fund that's paying 5 percent.
Have you checked bank and CD rates lately? Five percent is great compared to the rates paid by most banks and money market funds.
The money is loaned to poor people--mostly women--in various parts of the world. The portfolio that now pays 5 percent goes through an organization called Micro Credit Enterprises, which makes loans to the working poor in Armenia, Azerbaijan, Bolivia, Cambodia, Ecuador, Honduras, Indonesia, Mozambique, and other countries. And a little bit of money can go a long way. Nelida Espinoza Flores, a 38-year-old Peruvian, for example, borrowed $115, to buy Jell-O and other snacks. According to Microplace, she spends about $5 a day on supplies, which results in between $10 and $13 in sales.
Microlending, like other uninsured investments, is subject to all sorts of risks. But, based on past performance, the odds of seeing your money again are pretty high. Historically, 97 percent of low-income borrowers have paid back their microfinance loans.
Micro Credit Enterprises, according to Microplace General Manager Ashwini Narayanan has a "high rate of return because there is a guarantee system in place." She said that the organization "goes out to wealthy individuals and gets them to guarantee the investment so even if the borrowers default, the investor is repaid." But, as the investment's prospective discloses, there remain some risks.
The people in the countries who manage microloans are often referred to as "bankers on bicycles." According to Microplace founder Tracey Turner they work with "organizations that are on the ground in the developing world, they speak the language, they get on bicycles, they ride out the villages, and they meet directly with the borrowers on a weekly basis."
---

Click here to hear an interview with Microplace founder Tracey Turner.

---
The interest rate paid by microfinance borrowers--on average about 31 percent--is much higher than what people in developed countries typically pay for loans but that's largely due to the lack of economies of scale as well as the cost of administering the loan. For example, when a finance company in the U.S. makes a car loan, the process is quick and automated and, because of the amount borrowed, the return can be substantial. A $30,000 five-year car loan at 6 percent generates nearly $4,800 in interest. A two-year $100 microloan, at 31 percent, generates $35.60 and that interest might have to pay for as many as 100 visits by that banker on a bicycle.

Microplace, which is a subsidiary of eBay, is a for-profit broker dealer. You can invest via checking account or transfer money from a Paypal account without having to pay extra fees. Microplace, according to Turner, plans to donate any profits to the company's Global Citizenship Project. It generally invests through other funds like Micro Credit Enterprises or the Calvert Social Investment Foundation. The Web site shows you a "sample borrower" but you're actually making the loan to an organization that distributes the fund to a variety of borrowers.

Kiva.org is a not-for-profit organization. From a user perspective, one of the big differences between the two organizations is that Kiva doesn't pay interest. Also, Kiva is a bit more "peer to peer" in that its Web site shows you information about the specific entrepreneur who will be receiving your loan. One feature I like about Kiva is that you can purchase gift certificates for as little as $25. That's what I'm now doing for the children in my life. By giving them a Kiva gift certificate they and their parents get to chose who to loan it to and, eventually, the child gets the $25 back. It's a good long-term investment in social consciousness.

And, yes, I've put my money where my words are. After a couple of years investing in both Kiva and Microplace, I have nothing but happy (albeit small) returns.
By Larry Magid
Thanks for reading CBS NEWS.
Create your free account or log in
for more features.