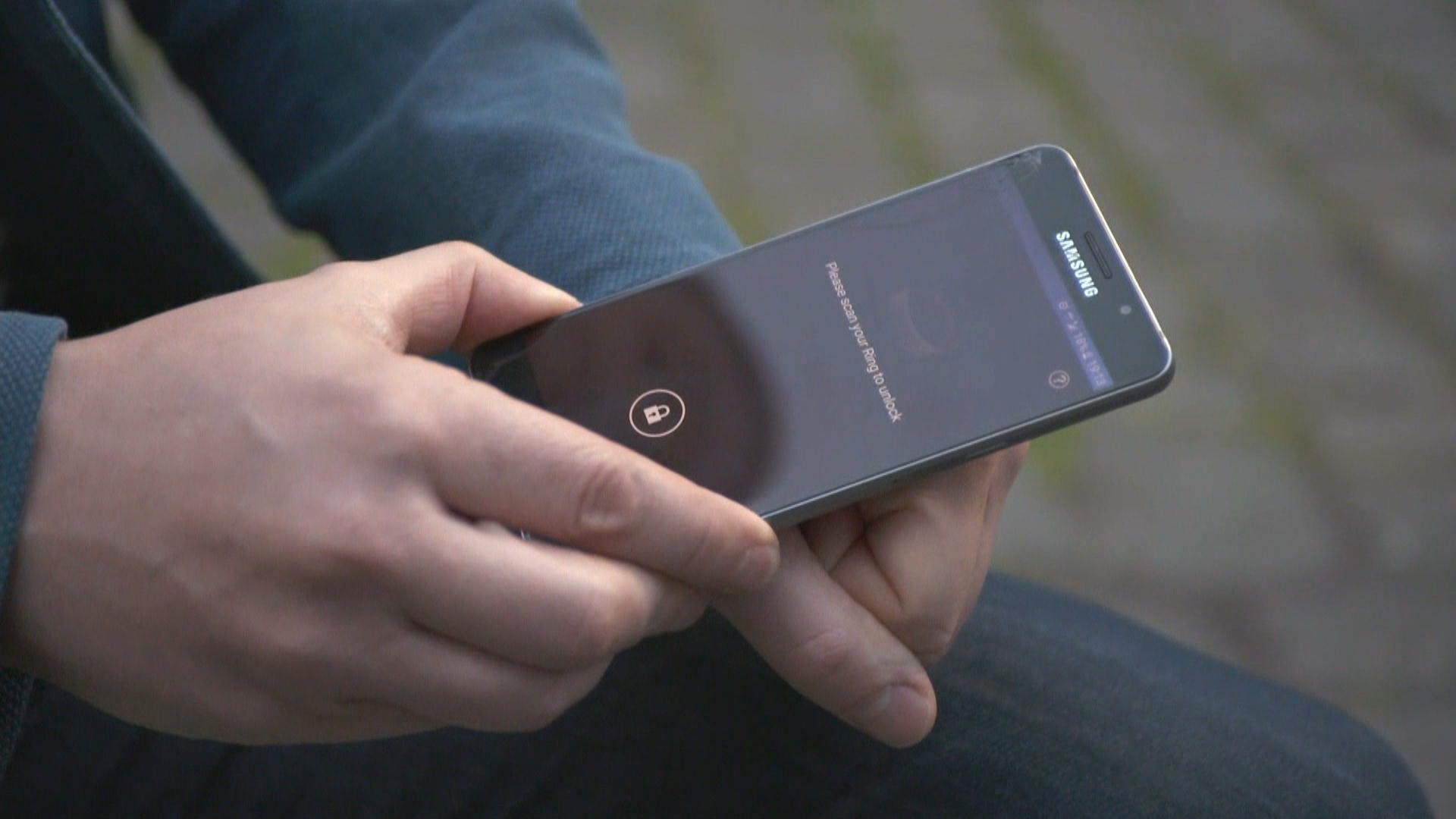 Microchips implanted in humans: Practical or perilous?
Microchips implanted in human bodies could transform the way we tackle many everyday tasks. Some workers in Sweden are already volunteering to have chips injected into their hands which can make some tasks easier and reduce the amount of personal items employees need to carry.
However, the controversial trend could put your privacy at risk, reports CBS News correspondent John Blackstone.
At a recent tech conference, Hannes Sjöblad explained how a microchip implanted in his hand makes his life easier. It replaces all the keys and cards that used to clutter his pockets.
"I use this many times a day, for example, I use it to unlock my smart phone, to open the door to my office," Sjöblad said.
Sjöblad calls himself a biohacker. He explained, "We biohackers, we think the human body is a good start but there is certainly room for improvement."
The first step in that improvement is getting a microchip about size of a grain of rice slipped under the skin. Suddenly, the touch of a hand is enough to tell the office printer this is an authorized user.
The microchips are radio frequency identification tags. The same technology widely used in things like key cards. The chips have been implanted in animals for years to help identify lost pets and now the technology is moving to humans.
Tech start-up Dangerous Things has sold tens of thousands of implant kits for humans and some to tech companies in Europe.
Sjöblad said he even organizes implant parties where people bond over getting chipped together.
Even a car door can be tweaked to open with a touch, but each touch leaves a digital footprint which can compromise one's privacy.
"This is serious stuff. We're talking about a nonstop potential connection to my body and I can't turn it off, I can't put it away, it's in me. That's a big problem," said Ian Sherr, an executive editor at CNET.
"It's very easy to hack a chip implant, so my advice is don't put your life secrets on an implant, Sjöblad said.
Back in 2004, "The Manchurian Candidate" suggested a future where humans are chipped and controlled.
"It's about educating the people and giving every person the tools…not only how to use the technology but, more importantly, when it's being used against you," Sjöblad warned.
Biohackers also predict the next generation of chips will save lives by monitoring health and fitness. For now, being chipped means never having to say you're sorry you forgot your keycard.
Thanks for reading CBS NEWS.
Create your free account or log in
for more features.