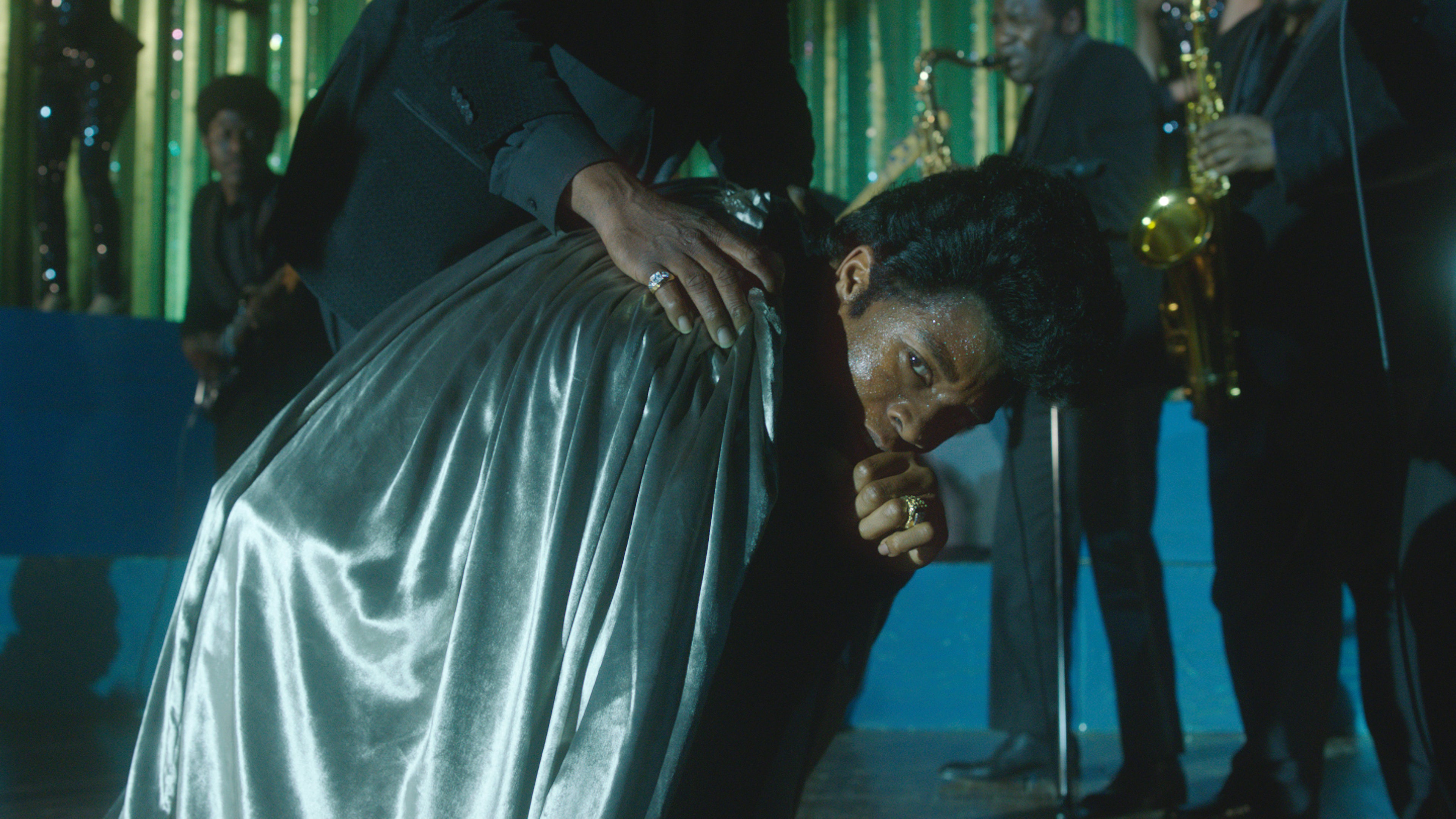 What inspired Mick Jagger to make James Brown biopic?
With nicknames like "Mister Dynamite," "The hardest working man in show business," and "The Godfather of Doul," it was only a matter of time before someone made a movie about James Brown.
That time is now, and the somebodies are Mick Jagger and producer Brian Grazer.
"Get On Up" gives an unflinching look at the life and career of James Brown, from his childhood in abject poverty to his rise to one of the most influential artists in American history.
Jagger, who co-produced the film with Grazer, told CBS News that his cinematic goal was to bring Brown's underdog story to light.
"Well, I wanted to see James Brown as a great performer," Jagger said. "I wanted to have people see that in his life, the early life, the incredible rural poverty that he had to endure, and an almost impossible family life as a young man, and how he overcame those things."
Jagger sees Brown both as a contemporary and as an artistic influence for The Rolling Stones. Before Mick had "moves like Jagger," he aspired to have moves like Brown.
"I saw James very early on when I was in my very early 20s, and I mean, his moves were really-- a lot of them are quite hard to do," Jagger said. "But the thing was, it wasn't only just the moves, it was, like, his whole persona and attitude to the audience and the way he worked the audience, the way he works so hard himself, the way he put all his energy into it. He was one of the people that influenced me as a stage performer a lot."
Jagger and Brown first worked together in 1964. This rare photo taken by Bob Bonis, former Rolling Stones tour manager, shows the two of them together at the world famous T.A.M.I show in Santa Monica.
Brown was originally supposed to close that show. A last-minute switch gave the honor to The Rolling Stones, who watched as the "Godfather of Soul" blew the roof off the studio with his performance. It's a prominent moment in the film.
"What that Tammy show performance represented to him was an opportunity to start crossing over into a mainstream audience," Jagger said. "And then eventually, he went onto to appear, you know, on The Ed Sullivan Show, and that's real mainstream stuff."
In the film, Brown is played by Chadwick Boseman, the young actor who portrayed Jackie Robinson in "42." This time, the physically demanding role forced Boseman to go from actor to showman.
"Mick and I together saw someone that had emotional range and an amazing sort of acting skill and high intellect, but it later became revealed that he was much more than that," Grazer said. "He was able to sort of learn this dancing, with incredible hard work. I mean really arduous stuff. And he became even more than we even imagined."
Grazer saw a challenge in shedding light on a man with such a dark past. Brown was put in jail on multiple occasions and was commonly known to psychically abuse his spouses. But Grazer says Brown's later actions make sense once you're treated to the full story.
"What makes it ultimately forgivable, it's just the survival that he had to go through created such emotional injuries that as an audience, you get an insight into all that, and it makes some of his bad behavior understandable," Grazer said.
Grazer and Jagger agree that Brown left a mark on the music industry that won't soon be forgotten.
"Everyone has been influenced by James Brown as a performer, myself and Prince and Jay-Z, Bruno Mars, all these people influenced by his performance," Jagger said. "And also, the sounds that he makes and the grooves and the samples that have been taken of his music; it's still incredibly relevant music."
Thanks for reading CBS NEWS.
Create your free account or log in
for more features.