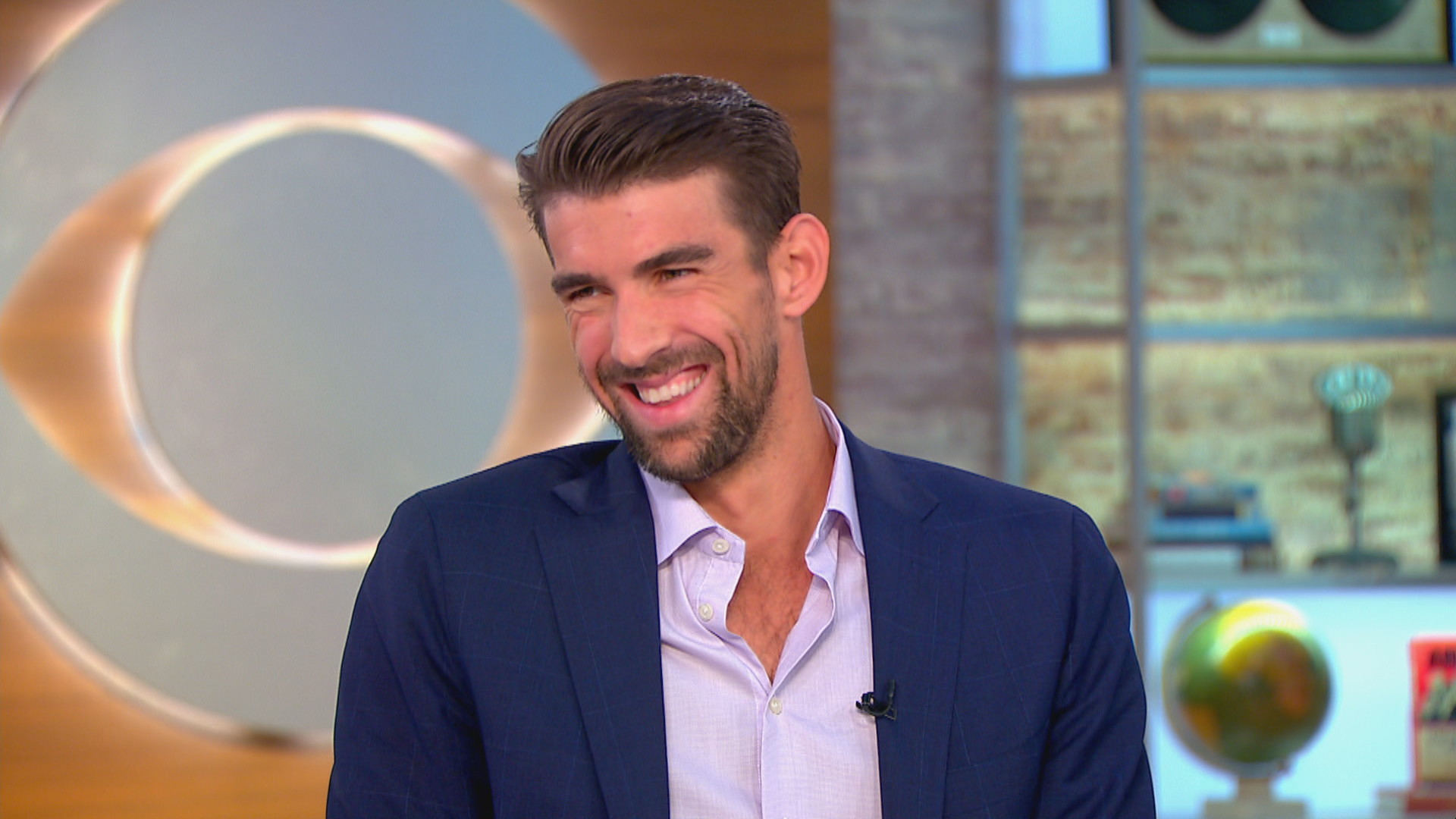 Michael Phelps on his new mission in water conservation, dealing with depression
Michael Phelps' Olympic career has come to an end, but he's not done with water. Phelps is now a global water ambassador for Colgate's #EveryDropCounts campaign, helping to conserve water through international initiatives. According to the EPA, 40 states anticipate water shortages by 2024, and the 28-time Olympic medalist said numbers like that spurred him to take on the project.
"We can all do something so small by turning off the faucet when we're brushing our teeth," Phelps told CBS This Morning. "Three out of four Americans who know what we're doing and have heard a little bit about the campaign have already put away and saved approximately 50 billion gallons. So if we can all get on board, we can make a serious change."
Phelps said cutting down on water consumption starts with being conscious of how much you're using.
"Paying attention to what you're doing to your lawn, loads of laundry, all of that stuff," Phelps said. "Not taking a 30-minute shower. So it's like all these little things."
Since retiring, Phelps has also taken time to speak about mental health and his struggles with depression — something he finds more significant than his gold medals.
"I have the chance to save lives," Phelps said. "And that, to me, is way more important than ever winning an Olympic gold medal."
Phelps opened up about what living with depression is like for him.
"I spent three or four days in my room in 2014 not wanting to be alive," Phelps said. "Basically, since the Olympics I've gone through one major depression spell, maybe two since then. So it's not something that's gonna go away. It's something that makes me who I am. And for me, I just try to be as prepared as I can for any one of those moments whenever they do arise."
Phelps said he spent 45 days in treatment and still goes to therapy. For him, opening up and communicating about his problems is key.
"I understand it's OK to not be OK and the things that I'm going through make me a human being," Phelps said.
Thanks for reading CBS NEWS.
Create your free account or log in
for more features.