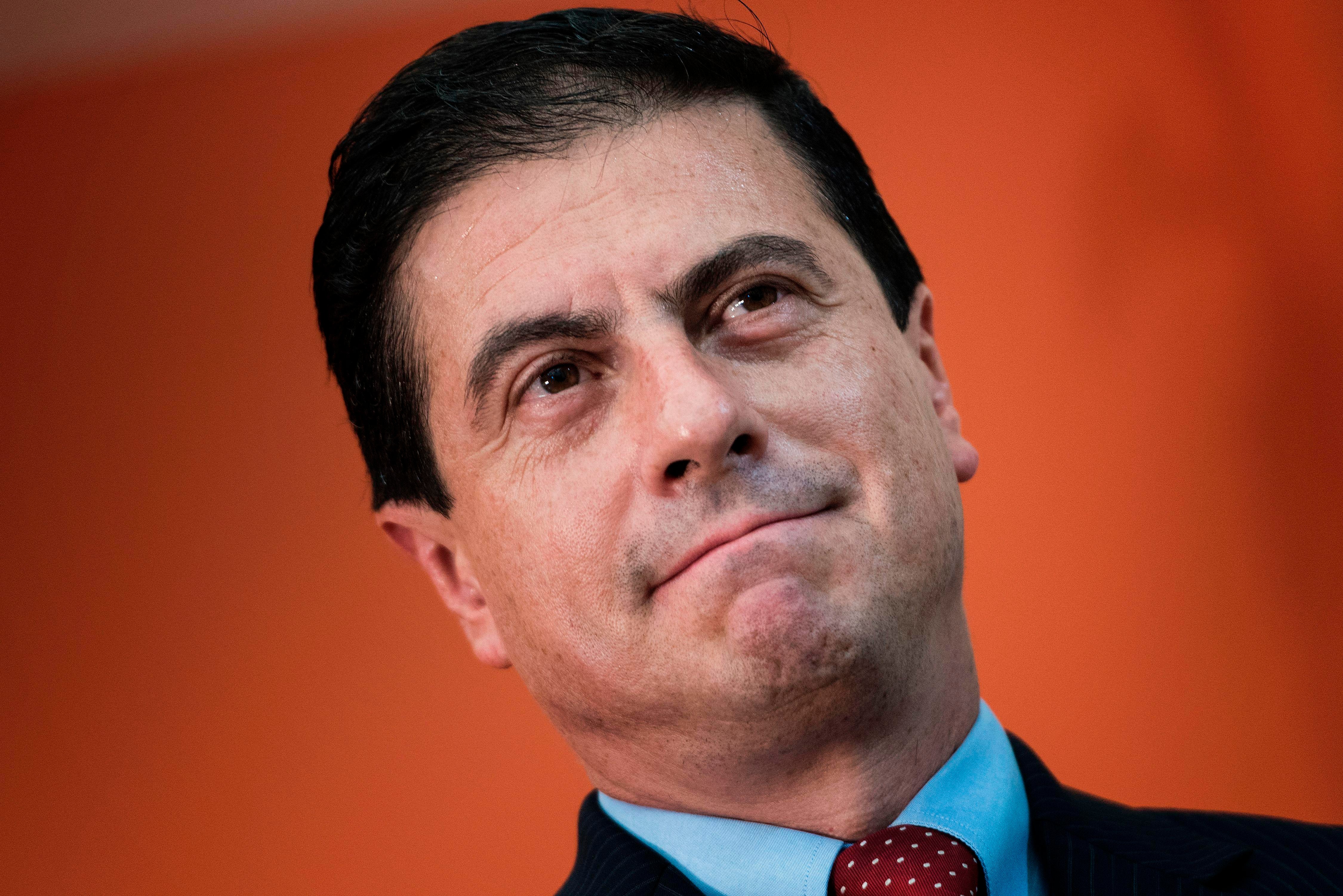 Mexican Ambassador: "50-50" odds NAFTA will be terminated
Mexico's ambassador to the U.S. Gerónimo Gutiérrez tells CBS News "We're now about 50-50" odds NAFTA will be terminated. This follows a fifth round of renegotiations among the U.S., Mexico, and Canada that concluded last month in Mexico City on the nearly 24-year-old free trade agreement.
U.S. Trade Representative Robert Lighthizer said in a statement Nov. 21: "I remain concerned about the lack of headway. Thus far, we have seen no evidence that Canada or Mexico are willing to seriously engage on provisions that will lead to a rebalanced agreement. Absent rebalancing, we will not reach a satisfactory result."
Despite the uncertainty of whether NAFTA can be successfully renegotiated, Gutiérrez says over the last year the prospects and efforts toward a new deal have increased.
---
Listen to Gutierrez's interview with CBS News Radio here
---
"In spite of important differences, we're communicating fluently, we're engaging, and that's important," Gutierrez said. "I'm moderately optimistic we can in fact reach an agreement in the next few months."
President Trump has criticized the deal as unfair, behind multi-billion trade deficits with the U.S.
Mr. Trump responded to the renegotiations Tuesday at the White House while meeting with Senate Republicans.
"We're also going to be talking about trade and NAFTA-- what's going on with the NAFTA negotiations," Mr. Trump said. "We're going to look at NAFTA very seriously."
A sixth round of talks begins January 23 in Montreal.
Meanwhile, the White House is calling on Congress to fund a "down payment" on a border wall to be included in a federal government spending bill in Congress.
But Mr. Trump has long promised Mexico will pay for the wall's construction. "One way or the other Mexico is going to pay for the wall," he said August 28, while speaking to reporters at the White House, alongside Finland's President Sauli Niinistö.
But Gutiérrez reaffirmed his country will not pay for it.
"That's certainly not going to happen," he said.
Gutiérrez is suggesting a border toll.
We need to "explore the possibility of improving that infrastructure by using a tolling system which will help build and finance more point of entry infrastructure along the border," Gutiérrez said.
He said there have been talks of a "user fee" that could pay for another border entry between the U.S. and Mexico near Tijuana and San Diego—a busy commercial route.
"There have been preliminary discussions on that matter, and I think both sides are open," Gutiérrez said.
Thanks for reading CBS NEWS.
Create your free account or log in
for more features.