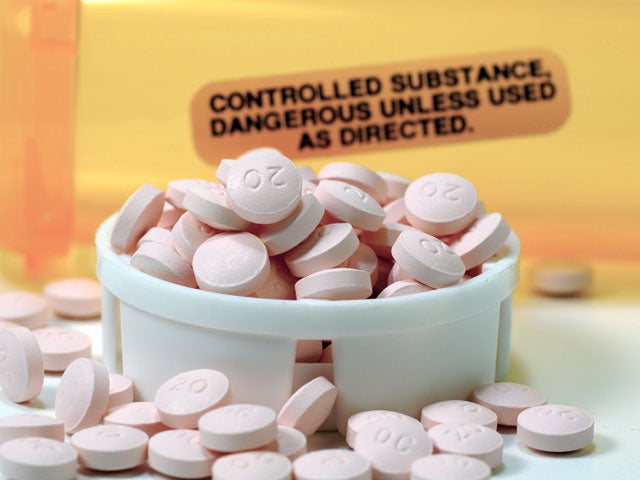 Methadone to blame for one-third of U.S. prescription painkiller deaths, CDC says
(CBS News) Methadone accounts for only 2 percent of painkiller prescriptions in the United States - but the drug is behind more than 30 percent of prescription painkiller overdose deaths, the Centers for Disease Control and Prevention announced Tuesday.
Fatal painkiller overdoses soar in U.S., CDC says
Study: Heroin may be cheaper and more effective at treating addicts than methadone


Methadone is commonly known for treating withdrawal symptoms from heroin addiction, but the drug is also prescribed for pain. Health officials say most of the overdose deaths are people who take it for pain - not heroin or drug addicts.
According to the CDC, methadone carries more risks than other painkillers because levels build up in the body and may interfere with a person's normal heart rhythm or breathing.
For the CDC's latest Vital Signs report, researchers analyzed rates of fatal methadone overdoses and sales from 1999 to 2010, and compared with 2009 data for other major opioid overdose rates from 13 states.
The report showed that deaths from the drug have been on the rise for years as more prescriptions have been filed. The CDC says six times as many people died of methadone overdoses in 2009 compared to death rates from 1999. The new report also finds four of every 10 overdose deaths from a single prescription painkiller involve methadone, twice as many as any other prescription.
"Deaths from opioid overdose have increased four-fold in the past decade, and methadone now accounts for nearly a third of opioid-associated deaths," CDC Director Dr. Thomas R. Frieden, said in a written statement. "There are many safer alternatives to methadone for chronic non-cancer pain."
The rise in deaths even prompted a 2006 warning from the Food and Drug Administration regarding careful prescribing of the drug.
One of the problems is that the majority of methadone prescriptions are written by practitioners who typically aren't trained in pain management, the CDC said. Methadone is sometimes inappropriately prescribed on a long-term basis for common causes of pain such as back pain, but the CDC says the benefits of opioid pain relievers for such uses are unproven.
Fortunately since the rapid rise, the rate of methadone-related overdose deaths appears to have peaked in 2007 at 1.8 deaths per 100,000 people, the report found. Since then, death rates have declined in parallel with the amount of methadone being distributed in the U.S. between 2008 and 2009.
To further curb overdose rates, the CDC says insurance companies should not list methadone as a preferred drug for treating pain. Other measures the agency recommends when prescribing the drug include, screening for substance abuse and other mental health problems, prescribing only the quantity needed based on duration of pain, using patient-doctor agreements along with urine drug tests for patients taking the drug long-term, educating patients on safe use and storage of the drug and providing tips on how to prevent and recognize overdoses.
The CDC has more on methadone use.
Thanks for reading CBS NEWS.
Create your free account or log in
for more features.