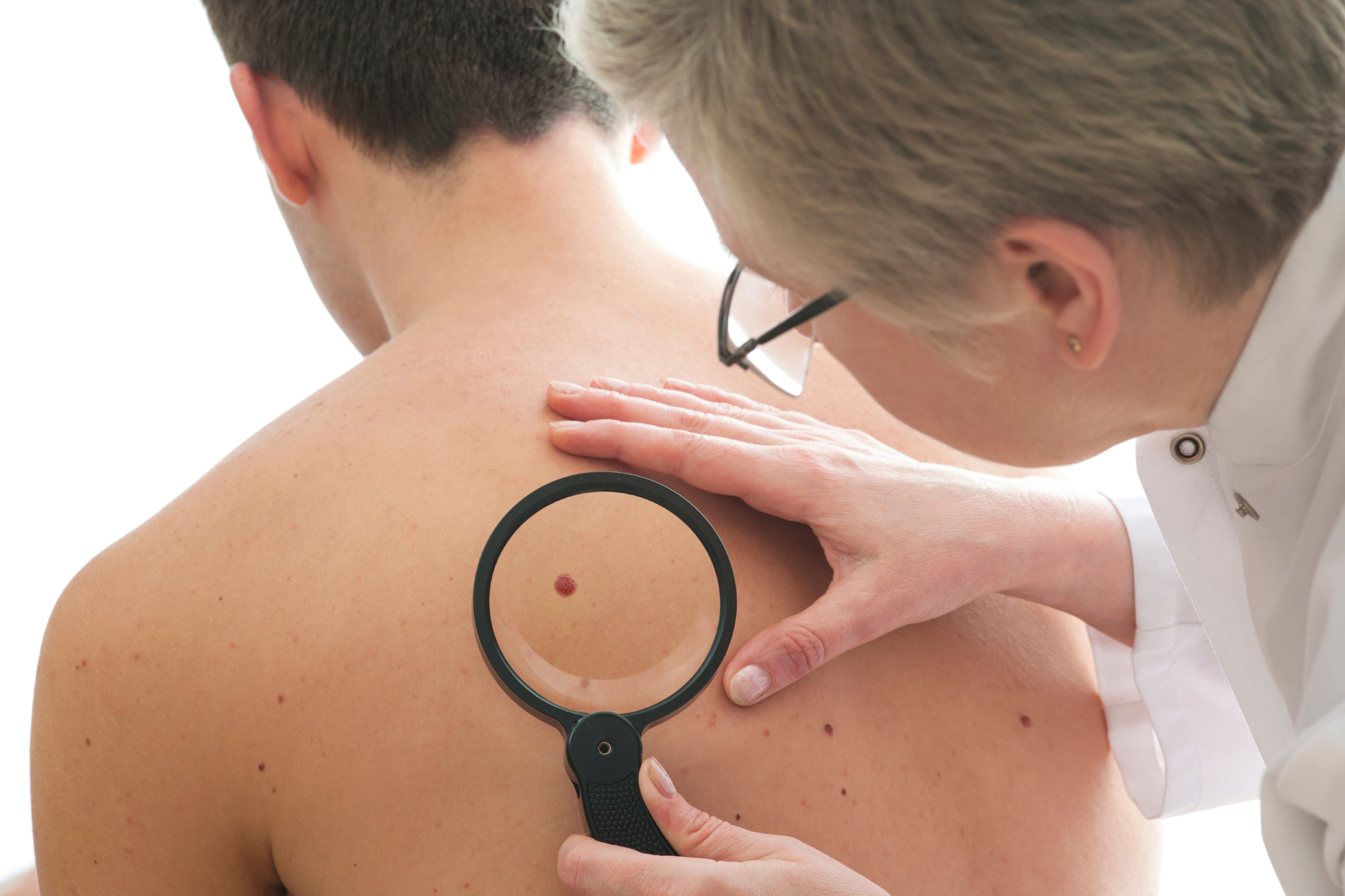 Melanoma skin cancer diagnoses, deaths steadily climbing
The average American's chances of developing the most serious form of skin cancer have been steadily rising over the last seven years — and more Americans are dying from the disease.
New data from 2016 shows one in 54 people will be diagnosed with invasive melanoma, compared with one in 58 in 2009, according to researchers who investigated melanoma incidence rates and deaths.
"We wanted to provide an update on the incidence and lifetime risk of developing melanoma so doctors can incorporate it into their daily practices. For internists, it might make them more likely to do a full body scan or to recommend a patient to a dermatologist," study co-author Dr. Alex Glazer, with the National Society for Cutaneous Medicine in New York, told CBS News.
The lifetime risk for in situ melanoma — which involves only the top layers of skin but can become invasive — has risen even more rapidly, from one in 78 people in 2009 to one in 58 today.
The odds of developing either type of melanoma, in situ or invasive, over a lifetime is shockingly high: one in 28 people will eventually be diagnosed.
The study, which appears in a research letter in JAMA Dermatology, notes that the most serious form of skin cancer has steadily climbed for the past two decades.
No one knows the exact cause for melanoma, but exposure to ultraviolet rays from the sun or tanning lamps increases the risk of developing it.
About 76,380 Americans will be diagnosed with melanoma in 2016, Glazer and his colleges reported.
More people will also die from melanoma. In 2016, the disease is expected to claim 10,130 lives, a significant jump from 8,650 deaths in 2009.
Melanoma is not just a disease of older generations. "We're seeing a lot of melanoma in young people as well," Glazer said. People who've had a lot of sun exposure early in life, or who have a family history, are more at risk.
Melanoma can develop anywhere on the body, but it often appears on the back, legs, head and neck.
"On the back, a lot of times it is seen most often in older men who are often not able to self-examine or don't have a partner who can examine their back," said Glazer.
Doctors know patients can cut their risk for melanoma by reducing sun exposure, seeking out shade when outdoors, avoiding tanning beds, slathering on sunscreen and wearing sun-protective clothing.
The American Academy of Dermatology recommends going for a yearly exam so that a health care provider can screen for early signs of skin cancer. Or if you see a suspicious mole — especially one that changes, itches or bleeds — make an appointment to see a dermatologist. Spotted early, skin cancer is more treatable.
"I would encourage patients to ask their primary care doctor about a skin exam, or about being referred for a skin exam to a dermatologist," said Glazer.
Thanks for reading CBS NEWS.
Create your free account or log in
for more features.