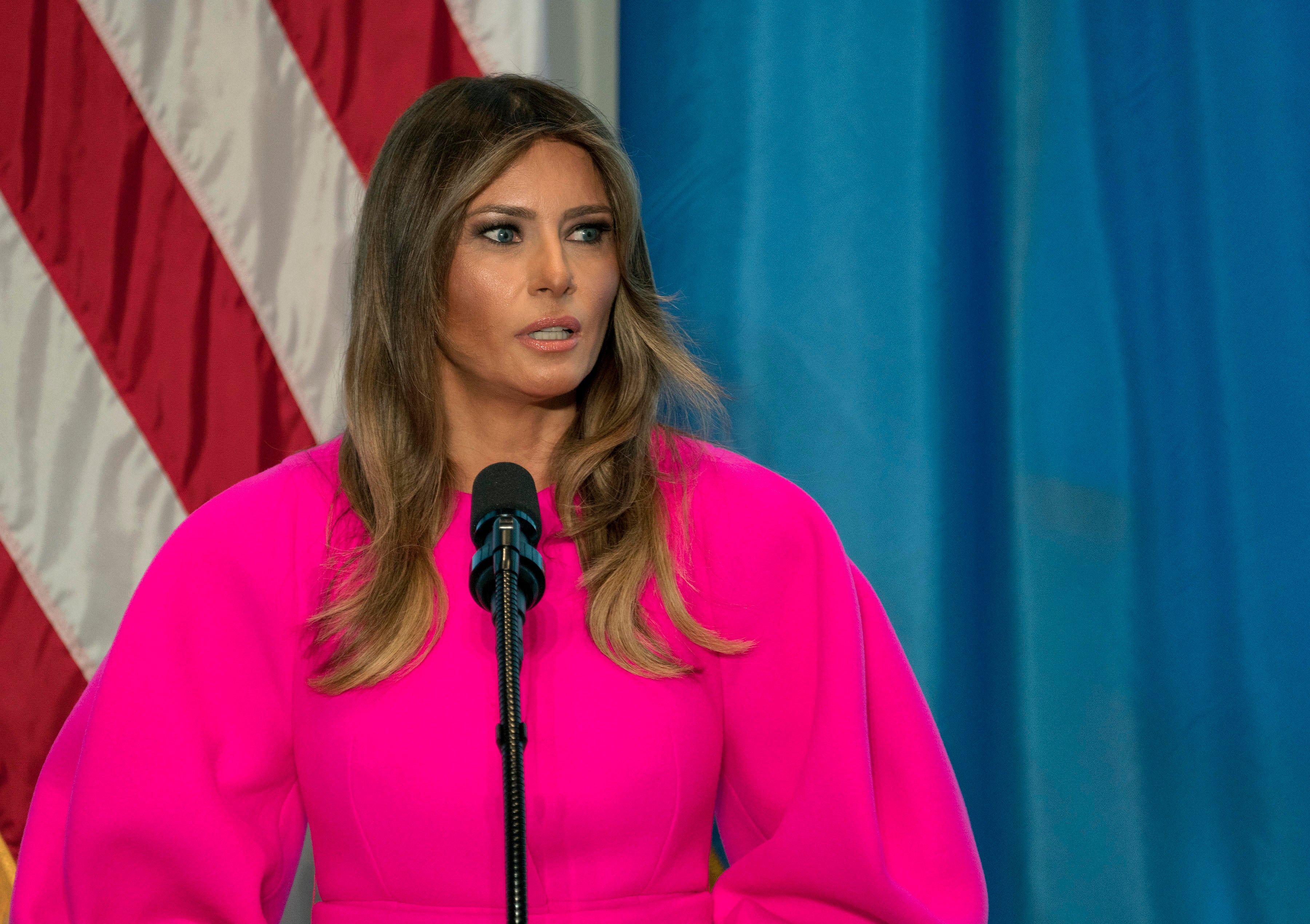 Melania Trump tells UN to "step up" to protect children
NEW YORK -- First lady Melania Trump is calling on world leaders to "step up" to improve the lives of children.
"Whether it is drug addiction, bullying, poverty, disease, trafficking, illiteracy, or hunger, it is the children who are hit first and hardest in any country," she said Wednesday, at a luncheon at the U.S. Mission to the United Nations in New York.
"Nothing could be more urgent nor worthy a cause," Trump said, "than preparing future generations for the adulthood with true moral clarity and responsibility."
"We must teach our children the values of empathy and communication that are at the core of kindness, mindfulness, integrity, and leadership which can only be taught be example," she said.
She also warned that "we must remember that they are watching and listening, so we must never miss an opportunity to teach life's many ethical lessons along the way. As adults, we are not merely responsible -- we are accountable." She added that we must "take responsibility for what our children learn."
According to the White House, the audience includes spouses of world leaders, among others. Trump says that children are often "hit first and hardest in any country" when it comes to drug addiction, bullying, poverty, disease, trafficking illiteracy and hunger.
She'll tell world leaders, "No child should ever feel hungry, stalked, frightened, terrorized, bullied, isolated or afraid, with nowhere to turn. We need to step up, come together, and ensure that our children's future is bright."
The first lady has said she'll use her position to fight online cyber bullying during her husband's time in office, and she regularly visits young children during Mr. Trump's presidential stops overseas and across the country.
President Trump, in his address to the General Assembly Tuesday, threatened to "totally destroy" North Korea if forced to defend the U.S. or its allies, and he also pronounced the Iran nuclear deal an "embarrassment to the U.S." and signaled that he is considering withdrawal from or renegotiation of the agreement.
Thanks for reading CBS NEWS.
Create your free account or log in
for more features.