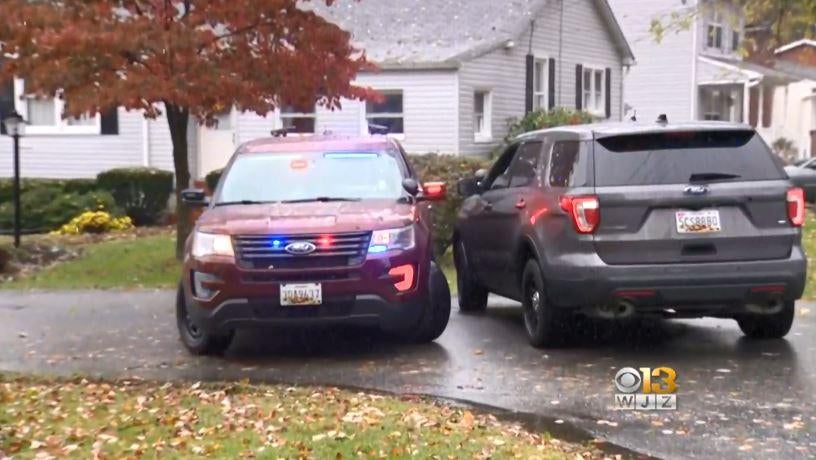 Maryland officers serving "red flag" gun removal order fatally shoot armed man
FERNDALE, Md. -- Two police officers ordered to remove firearms from a house on a "red flag" protective order fatally shot an armed man Monday morning in Ferndale, Maryland, police said. Anne Arundel County Police arrived at the house at 5:17 a.m. to remove guns from the home under a new law that temporarily allows for the seizure of firearms if a person shows "red flags" that they are a danger to themselves or others, CBS Baltimore reports.
A man, later identified by police as 61-year-old Gary Willis, answered his door with a gun in his hand, Anne Arundel County Police Sgt. Jacklyn Davis said.
Sgt. Davis said the man put the gun down. But then, according to a police press release, Willis "became irate" when officers attempted to serve the order. Willis picked the weapon up again, "a fight ensued over the gun," and a shot was fired, Davis said. The first shot didn't strike anyone, but the officers then fatally shot the man, Sgt. Davis said.
Neither of the officers were injured. Their names weren't released.
It wasn't clear why the "red flag" order was issued. A spokeswoman for the Maryland Judiciary denied a request from the Baltimore Sun to release protection order requests associated with the home, citing the law which states the orders are confidential unless a court rules otherwise.
Michele Willis, the man's niece, told The Baltimore Sun that one of her aunts requested the protective order against Willis, but she declined to say why.
She said police stopped by the home to speak with her uncle Sunday night. He lived above the garage and several other family members also lived in the home. Those who were there during the shooting were being questioned by police Monday morning, The Sun reported.
Willis said her uncle "likes to speak his mind," but "wouldn't hurt anybody."
"I'm just dumbfounded right now," she said. "They didn't need to do what they did."
Maryland is one of several states that passed "red flag" laws since the high school mass shooting in Parkland, Florida, earlier this year. Maryland's law, which went into effect Oct. 1, is more broad in that it allows certain health care providers to seek an order, in addition to family members and law enforcement.
Thanks for reading CBS NEWS.
Create your free account or log in
for more features.