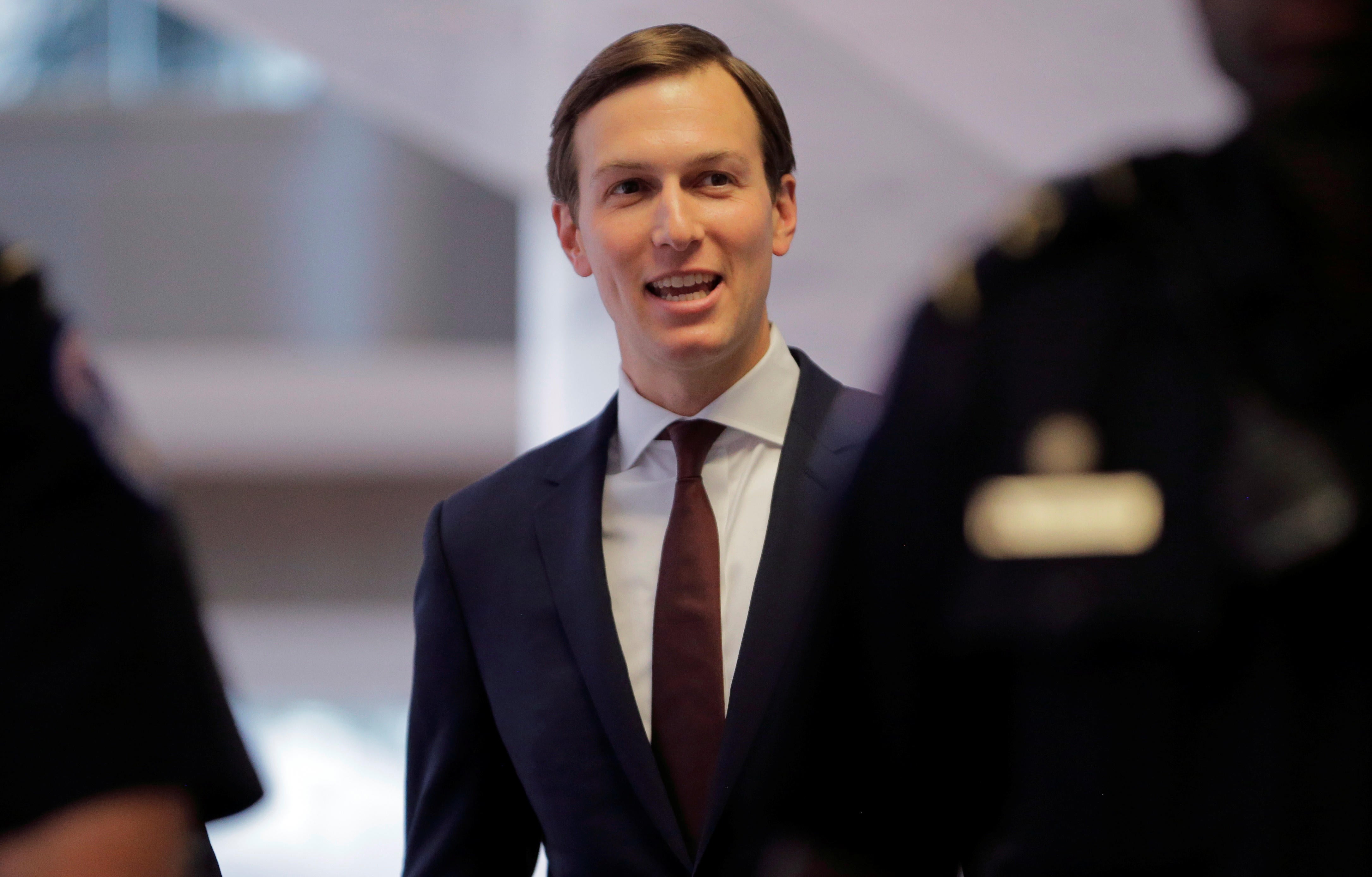 Maryland Democrats demand records from Kushner Companies-owned housing
Maryland Democrats are demanding a slew of records from Kushner Companies LLC after reports that its subsidiaries' apartment complexes receiving public housing payments are getting judges to order the arrest of delinquent renters and making rent payments unnecessarily difficult for tenants.
President Trump's son-in-law and senior adviser Jared Kushner stepped down as CEO of Kushner Companies when he joined the White House, but retains a significant financial stake in the business. The firm has received $6.1 million in federal rental subsidies through the Department of Housing and Urban Development (HUD) for three apartment complexes in Maryland since January 2015, according to a recent Baltimore Sun report.
Those subsidies help tenants pay their rent. But the Sun reported Kushner Companies is "the most aggressive [firm] in Maryland" in using a debt collection tactic that urges judges to arrest people who fail to appear in court for unpaid rent, and has sought the civil arrest of more than 100 former tenants. The New York Times and ProPublica also recently reported Kushner Companies doesn't allow residents to pay rent with money orders, requiring individuals and families without checking accounts to visit a local Walmart or cash express company and pay $3.50 for every transaction.
"If these reports are accurate, they raise very serious and troubling concerns about whether Kushner Companies and its subsidiaries are complying with HUD's housing quality standards to ensure the safety and health of their own tenants," Maryland Democratic Sens. Ben Cardin and Chris Van Hollen, and four other Maryland Democrats in the House, wrote to Kushner Companies on Friday.
But the Democratic members are also interested in any communication between the president's son-in-law and his company, or between the White House and Kushner Companies, that could reveal potential conflicts of interest.
The senators and representatives gave Kushner Companies until Sept. 8 to provide the following records:
All housing assistance contracts with HUD or any other public housing authority

Standard lease agreements for each residence

All notifications from HUD showing any deficiencies in inspections the last three years

All complaints about maintenance or repairs from residents in the last three years

All communications between Kushner Companies and the White House, "including but not limited to communications regarding the management and resolution of Jared Kushner's conflicts of interest"

All communications between Jared Kushner and Kushner Companies since Jan. 20, the day Mr. Trump was inaugurated

The amount of funding Kushner Companies and its subsidiaries has received from HUD's housing choice program in the last three years

The number of legal actions Kushner Companies has brought against its tenants in Maryland the last three years
Kushner Companies insists it is complying with federal housing laws and regulations.
"We are in compliance with the requirements of the federal housing choice program," said Emily Wolf, general counsel for Kushner Companies, in a statement. "We exercise our legal rights under the relevant provisions of Maryland law only as a last resort after all other reasonable attempts to collect rent payments are unsuccessful."
This isn't the first time Kushner's business ties have drawn scrutiny. Kushner Companies was recently subpoenaed over its use of EB-5 visas, a federal investment-for-visa program, to fund developments. In May, Kushner's sister highlighted her White House connections to potential EB-5 investors in China.
Thanks for reading CBS NEWS.
Create your free account or log in
for more features.