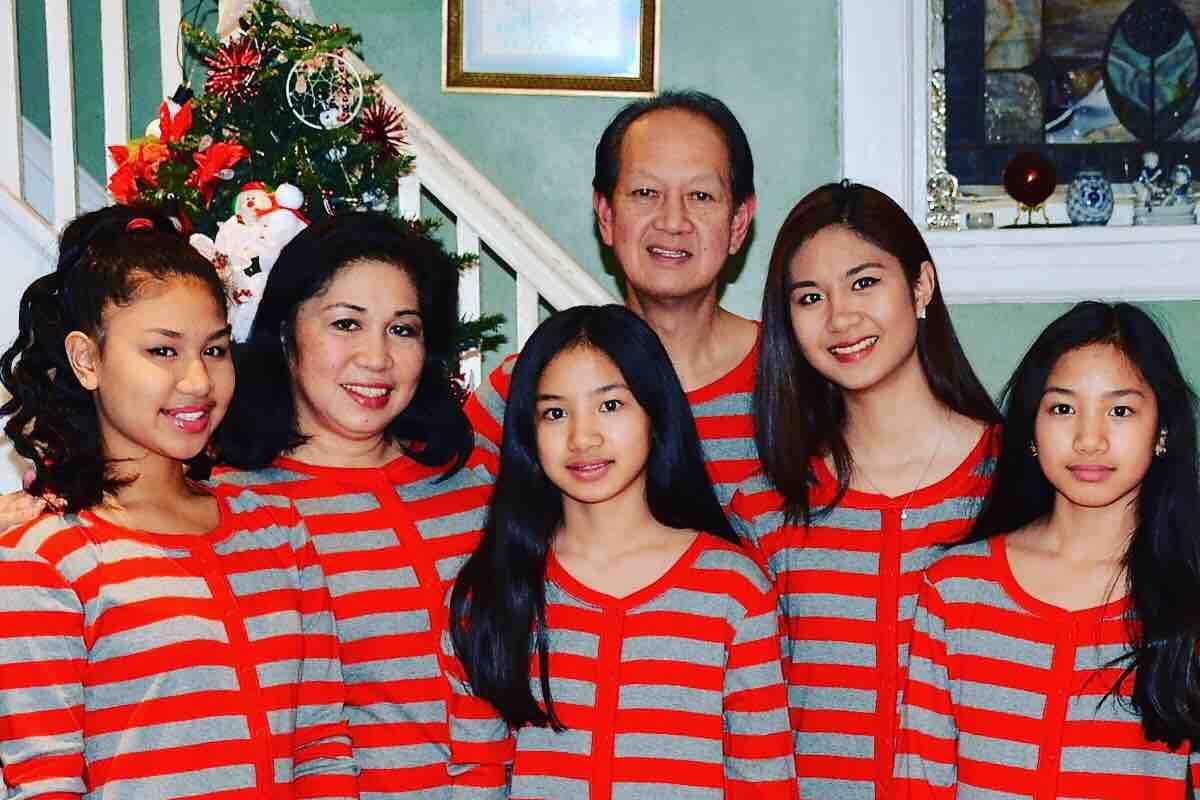 "Unbearable pain my heart": Mom speaks out after crash that killed husband, 4 daughters
The New Jersey woman who survived a crash earlier this month that killed her husband and four daughters gave her first public comments Friday since the deadly crash. "All my broken bones and injuries will heal but not the unbearable pain my heart," said Mary Rose Ballocanag.
Her husband, 61-year-old Audie Trinidad, and four daughters, 20-year-old Kaitlyn, 17-year-old Danna and 13-year-olds Melissa and Allison were killed on July 6 when a truck crossed a Delaware highway median for unknown reasons and struck the family's van. The family was returning from a beach vacation in Ocean City, Maryland.
"Now that they're all gone, I have nothing to look forward to but justice for them," Ballocanag said a news conference Friday, CBS New York reports.
Both husband and wife were properly restrained in the vehicle, police said, but their four daughters were not.
"I lost my family last July 6 because of a man in a truck crossed a wide grassy median and struck our car coming in the wrong direction," Ballocanag said Friday. "He is still walking free and I have to bury my husband and four daughters."
No charges have been filed against truck driver 44-year-old Alvin Hubbard III. The state Department of Transportation plans to install guardrails near the Route 1 crash site.
Ballocanag said Friday that she wants justice for her family and to see the driver of the pickup "criminally prosecuted."
Attorneys for the family say they've been told the investigation into the crash is "complicated" and may take a few months. Ballocanag, a nurse, will not be able to hold a funeral for her family until she's well enough to attend.
"She's got a broken left arm with infections, both knees are fractured with surgery, she has fractured ribs, fractured shoulders and a fractured right hip," lawyer Diane Lucianna said.
Ballocanag left the hospital earlier this week for a rehabilitation center in New Jersey. Her brother-in-law, Daniel Trinidad, said the family hopes Ballocanag can use a wheelchair soon so a funeral can be held.
Thanks for reading CBS NEWS.
Create your free account or log in
for more features.