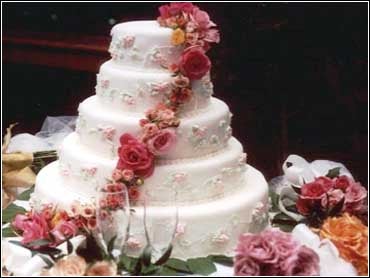 Marriage After 40? Not Impossible!
Twenty years ago, Newsweek magazine caused an uproar among single working women when it published a controversial article predicting that professional women over the age of 30 would have a very hard time getting married. Now they admit that those numbers were way off.
Newsweek Senior Editor Lisa Miller joined The Early Show co-anchor Hannah Storm to look back at those numbers and give an encouraging update for single women.
The 1986 article predicted that women after 30 only had a 20 percent chance of getting married. For women over 40, those chances plummeted to 2.6 percent, according to the article.
Asked why those numbers were so completely wrong, Miller said: "Because it was the middle of a cultural revolution. More women were at work, more women were getting college educations. More women were able to be financially independent and it was like predicting the future based on the past when all women got married by 20."
Miller remembers that the reaction to the original article was unbelievable.
"People were anxious, furious, skeptical," she said. "Immediately the census came out with new numbers saying that 2.6 number was too low and it was more like 20 percent for 40-year-old women."
But Miller says there is good news for women older than 40. "So the good news is that for a woman over 40 who is single, she has a 40 percent chance of getting married, at least, and probably better than that," she said.
She pointed out that "90-ish percent" of baby boomer women are married.
Newsweek's original article featured 14 single women; 20 years later, the magazine tracked down 11 of the women and found that eight are married. None of them had divorced, many had children or step-children and all say they were happy.
Two of those women, Laurie Aronson Starr and Sally Jackson, joined The Early Show Wednesday to share their thoughts on the article. Both of them were single career women in 1986 and are both are now happily married.
In 1986, Laurie said, "I'm not married, but I still have a meaningful life with meaningful relationships." Looking back, she says she was a happy single person.
"I definitely was. And, you know, the statistics made me very angry that they said, you know, I wasn't going to get married or my chances were slim, and basically they kind of discounted me," she said. "I wasn't a person. And I felt I had a life. And it really made me mad."
Laurie went on to marry the brother of a close friend when she was 39 years old.
Asked whether, at any point, she had wondered whether she'd ever tie the knot, Laurie said: "I did. I was worried. I really was worried. I had done the single thing for a long time. And there were a lot of pressures, mainly from my family and my mom and dad were getting worried. I was getting a little worried because I really wanted to have children, as well. So, time was kind of slipping by and I really felt like I did everything I wanted to do in life. I had a great career. Great friends. I traveled. And I was ready for something different."
Twenty years ago, Sally described herself as being happily single, but at age 47 she got married to a 50-year-old man who had never been married.
"I hear you guys make a fantastic couple. And people must look at you and say, there's hope for me, right?" Storm asked.
"I have heard that sentence. Many times," Sally said.
Asked how much difference she thinks it made for her that she didn't put pressure on herself to get married, Sally said: "Well, it probably made those single years a lot happier. Because I wasn't longing for something I didn't have. I loved the story you just did about taking a class in being happy. You know, it's perfect. You know, I had a very wide circle of friends. I had a business that I was growing. And I needed to devote that time to that, to make it successful."
So what's the takeaway message for single women here? Miller says it's two-fold.
"The first one is: if you want to get married, you will," she said. "And the second one is: if you want to stay single, the world is much more accommodating to you."

Thanks for reading CBS NEWS.
Create your free account or log in
for more features.