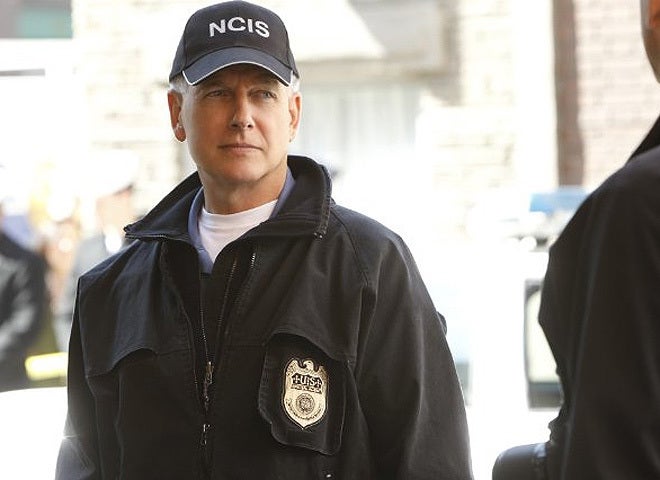 Mark Harmon, a hero on-screen and off
(CBS News) Mark Harmon gets to the bottom of difficult cases on the hit CBS series, "NCIS." After a decade in the role, he's still at the top of his game, as Tracy Smith shows us in this Sunday Profile:




He's arguably the biggest star on TV. But what makes Mark Harmon's story truly remarkable are the things he's done when no one's watching -- things he rarely talks about. More on that later.

Here's what millions already know: Harmon's show, "NCIS," the police procedural that airs on this network, happens to be the most-watched show on television.

It's not flashy or edgy, but reliable, in that the good guys always win -- and funny, in a slay kind of way. It's also durable: "NCIS" is just now wrapping its tenth season.

When the show started, how long did Harmon think this ride would last? asked Smith.

"I think all actors think their ride is going to last forever," he replied. "We're kind of naïve -- or I am, anyway."

On-screen, the 61-year-old Harmon is Agent Leroy Jethro Gibbs, lead investigator and man of few words. Off-screen, his castmates say, he has pretty much the same strong, silent style.

When asked if Harmon is anything like Gibbs in real life, Pauley Perrette responded, "I would say yes-ish."

Cote del Pablo said, "He's a really pleasant person to be around because there's none of that me me me me me me me. It's kind of nice."

Michael Weatherly called Harmon "a pretty ordinary guy for someone who's the biggest TV star in the world."

The show -- his show -- draws about 22 million viewers a week. But Harmon won't take any of the credit for that -- or really much of anything.

Why not? "Eh, it's too early," he told Smith.

"But that's you as a person - I mean, that's not just this show I'm talking about, you never take the credit," Smith said.

"Well, yeah, because I don't believe it's just me. You know, I believe we all do it together here," he said.

The team concept has always been important to Mark Harmon: the son of Heisman Trophy winner Tom Harmon, Mark grew up tossing a football -- and wound up as starting quarterback at UCLA.

After graduation, he tried his hand at jobs as diverse as carpentry and corporate sales, and he took acting classes at night.

"When I told my mom and dad that I was going to really try to go 100 percent and be an actor, I mean, my parents were supportive, but they thought I was out of my mind," he laughed.

"Did their minds change as time went on?" Smith asked.

"Well, eventually, yeah," he replied.

As an actor, he's always been willing to take a risk: As Dr. Bobby Caldwell in "St. Elsewhere," he was one of the first prime time characters to contract AIDS; and in the highly-regarded TV movie "The Deliberate Stranger," he was eerily believable as serial killer Ted Bundy.

"In some ways, the Bundy role was a stretch," Harmon said. "But I was glad to put that one away when it was done."

Harmon seems more comfortable playing characters on this side of the law, like a Secret Service agent in "The West Wing."

In a job where, as an actor, he is expendable, Harmon is drawn to things that last.

A world away from the "NCIS" set, on the windy streets of Oklahoma City, he has quietly made a difference.

Harmon and a small group of friends, like Dr. Michael Wright, have expanded the Oklahoma City Indian Clinic, a medical facility which now serves 3,500 kids.

Harmon and friends hold a charity baseball game every year, with the money going toward everything from nutrition counseling to new buildings.

"If we can lend three days of our time and impact this place, like, you know, obviously we have," Harmon said.

"You like that solid wall," Smith said. "It's the carpenter in you."

"Yeah, I like that it's there. I like that it'll remain there," he replied.

But Mark Harmon's life hasn't always been this serious. In January 1986 he was named People Magazine's "Sexiest Man Alive."

"Do you think you'll ever live down being the 'sexiest man alive'?" asked Smith.

"I never even accepted living it up! " he replied. "To be honest with you, I don't know who in their right mind could ever take that seriously. But believe me, there are guys who do."

Not long after he was named "sexiest man" he met and married his match: Pam Dawber, "Mindy" in the series "Mork & Mindy" with Robin Williams.

After the first of their two children was born, Harmon made a conscious decision to stick closer to home.

"I left to do a movie in New Guinea," Harmon said. "And our oldest had just taken his first steps the day I left. And I came back three months later and he got out of the car by himself and walked up the sidewalk and grabbed onto my leg at the airport.

"And I turned to my wife and I said, 'Hate to tell you, but I'm not gonna be doing new movies in New Guinea for the rest of my life to be able to afford the house we're in, and miss all this."

Despite his being a father (or maybe because of it), he once did something you usually only see in the movies.

On a quiet night in January 1996, two teens crashed their car near his L.A. home. One kid crawled free, the other was trapped in the car, and burning alive.

Harmon broke the car's glass with a sledgehammer, and pulled the trapped boy out of what was by then an inferno.

"When he came out of the car and he was full fire on his back," Harmon recalled. "And we got that done, put him down and got on top of him, smothered that."

" 'Stop, drop and roll' kind of thing?" asked Smith.

"Yeah, or being a lifeguard, which I was. And when I broke the window to get to him it fed oxygen -- the fire went from a two to a seven like that.

"There was no extra time for any of it. But I had endless time. I had nothing but time. I grabbed firm once and caught his belt. Upside down, blind in the car. He came out on his back in one push. The fire had burned through the seat belt, okay, so if the seat belt is hooked he's in there, I can't get him out. . . . You just react. That's all you do. If you think about it you maybe respond differently."

"You can't even take credit for that," said Smith.

"But there's moments, just moments that make the difference between the story we're talking about here and you saying, 'You can't take credit for it.' I won't take credit for it because if the car blows up and I'm there next to the car, then you're talking about two young boys that don't have a father and you'd be doing this interview with my wife and talking about how stupid it was. Right?"

The injured teen, who was very severely burned, was taken to a local hospital . . . and lived. Colin Specht is now 33, and works as a personal trainer in L.A. His burn scars are hidden under tattoos.

Specht told Smith that if it weren't for Mark Harmon, "Oh, I'd be dead.

"People always say, like, 'Oh, is he your angel?' I'm like, 'Mark Harmon is not an angel. He's more.' Because an angel has no sense of mortality. I mean, this man had a wife and kids. It wasn't just a good guy. It was somebody's husband and somebody's father. And maybe that's what helped guide him to it 'cause he was like, [He's] somebody's son. And he went in there and just pulled me out.

"It's amazing."

"NCIS" will be back for an eleventh season next year, with Harmon (as Gibbs) still in command.

When asked his reaction if the producers of "NCIS" decided his character were to die, Harmon replied, "Rock on.

"I'm a team guy," he continued. "I think anybody can leave. I think we all think that here.

"It's not an actor's choice. Our choice is play the role. And that's all I've ever tried to do."

Given its current ratings success, "NCIS" may last for another 10 years or more. If it does, Mark Harmon probably won't want any credit for that, either.




For more info:
Thanks for reading CBS NEWS.
Create your free account or log in
for more features.