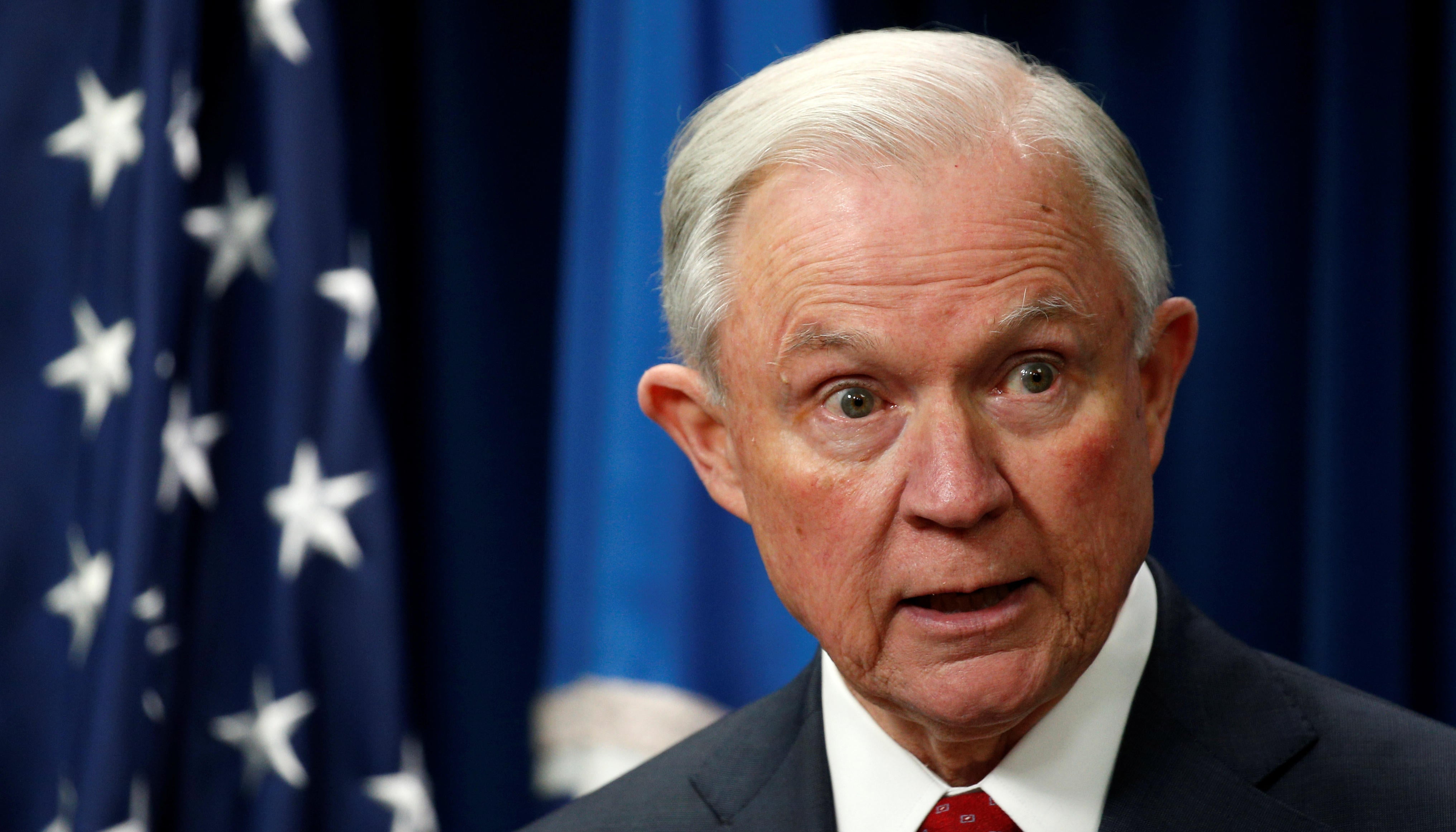 Marijuana enforcement policy to be reviewed by Justice Department
A crime reduction task force created by Attorney General Jeff Sessions will review how the Department of Justice enforces marijuana laws, among other things, according to a memo Sessions issued Wednesday to 94 U.S. attorneys.
The new Task Force on Crime Reduction and Public Safety will "review existing policies in the areas of charging, sentencing, and marijuana to ensure consistency with the department's overall strategy on reducing violent crime and with administration goals and priorities," according to the memo obtained by CBS News' Paula Reid.
Although Sessions hasn't explicitly laid out his stance on marijuana, he said in February that the DOJ will try to adopt "responsible policies" for enforcing marijuana laws. Experts, he said, told him there's "more violence around marijuana than one would think."
Marijuana is illegal under federal law, but the Justice Department under Obama encouraged prosecutors not to be overly aggressive in enforcing violations.
White House Press Secretary Sean Spicer also said in February the DOJ will step up enforcement of federal laws against recreational marijuana.
The task force will review a host of other issues, including updating charging and sentencing policies, reviewing asset forfeiture guidance, reducing human trafficking and illegal immigration, and combating hate crimes.
Sessions has asked the task force to report back with initial recommendations by July 29.
CBS News' Paula Reid contributed to this report.
Thanks for reading CBS NEWS.
Create your free account or log in
for more features.