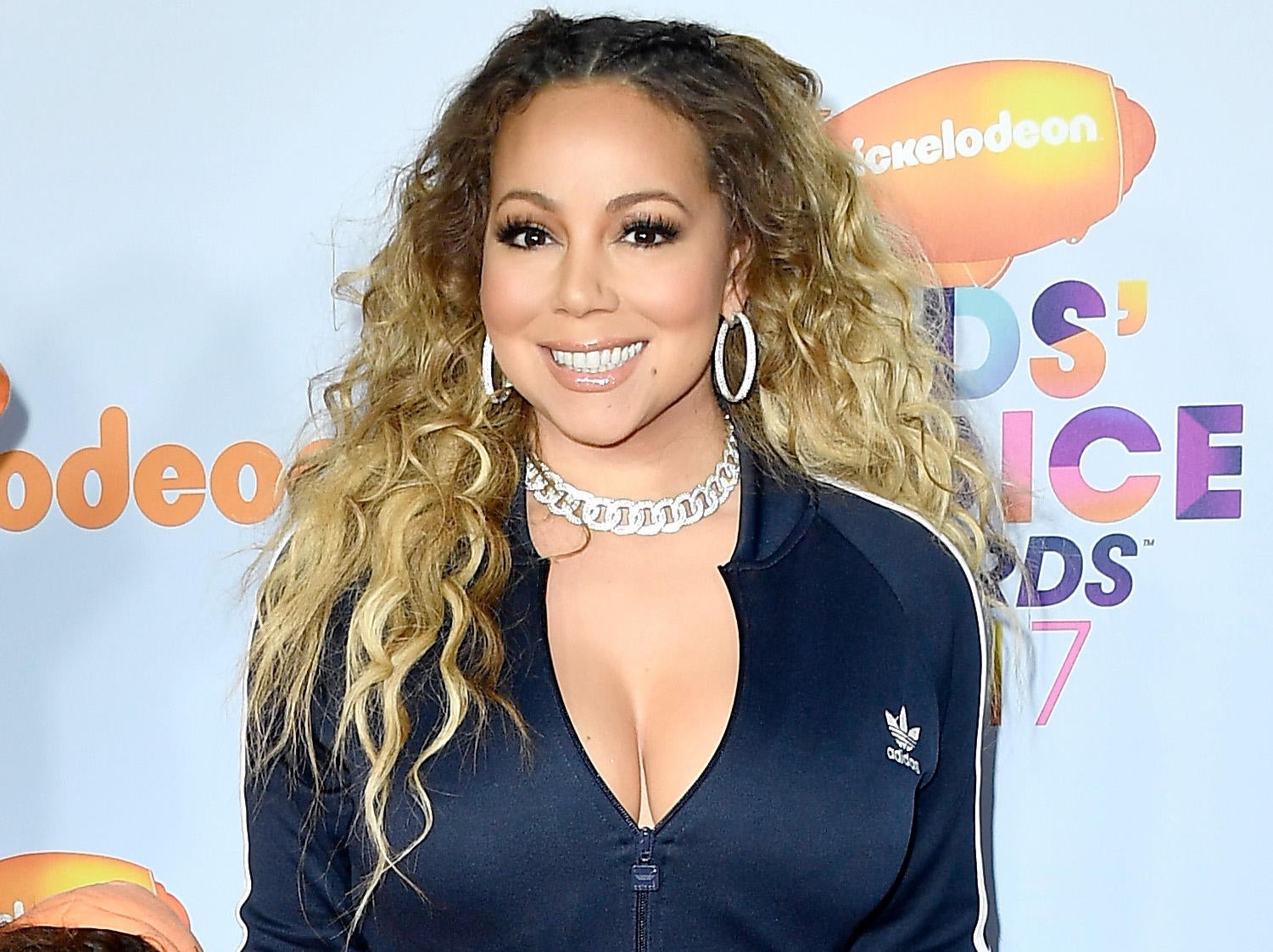 Mariah Carey reveals bipolar disorder diagnosis
Pop superstar Mariah Carey has revealed that she has bipolar disorder. The singer told People that though she was first diagnosed in 2001, she is coming forward with her story now because she feels she is in a good place managing her mental health.
Carey told People that she was in denial when she first learned the diagnosis, after she was hospitalized for a physical and mental breakdown in 2001. That was shortly after she made a much talked-about, bizarre appearance on MTV's "TRL."
She said that she finally sought treatment after "the hardest couple of years I've been through." Carey said that keeping her diagnosis to herself has been "a burden."
"Until recently I lived in denial and isolation and in constant fear someone would expose me," she said. "It was too heavy a burden to carry and I simply couldn't do that anymore. I sought and received treatment, I put positive people around me and I got back to doing what I love — writing songs and making music."
Now Carey is in therapy and taking medication to treat bipolar II disorder, which is characterized by periods of depression and hypomania.
She said, "I'm actually taking medication that seems to be pretty good. It's not making me feel too tired or sluggish or anything like that. Finding the proper balance is what is most important."
Carey said that for a long time she thought she had a sleep disorder, but it turned out to be a form of mania. She said during episodes of depression, she felt "lonely and sad."
The singer, who has 6-year-old twins Monroe and Moroccan with ex Nick Cannon, says she wants to de-stigmatize bipolar disorder.
She said, "I'm just in a really good place right now, where I'm comfortable discussing my struggles with bipolar II disorder. I'm hopeful we can get to a place where the stigma is lifted from people going through anything alone. It can be incredibly isolating. It does not have to define you and I refuse to allow it to define me or control me."
Carey, who has had 18 No. 1 hits, had a dramatic past few years in the public eye. She and billionaire ex-fiancé James Packard broke up in the fall of 2016, and she had a disastrous performance at "Dick Clark's New Year's Rockin' Eve" a few months later. Still, there were some highs in the mix. Last year, she toured with Lionel Richie, landed a drama based on her life at Starz and returned to "Rockin' Eve" without incident.
Thanks for reading CBS NEWS.
Create your free account or log in
for more features.