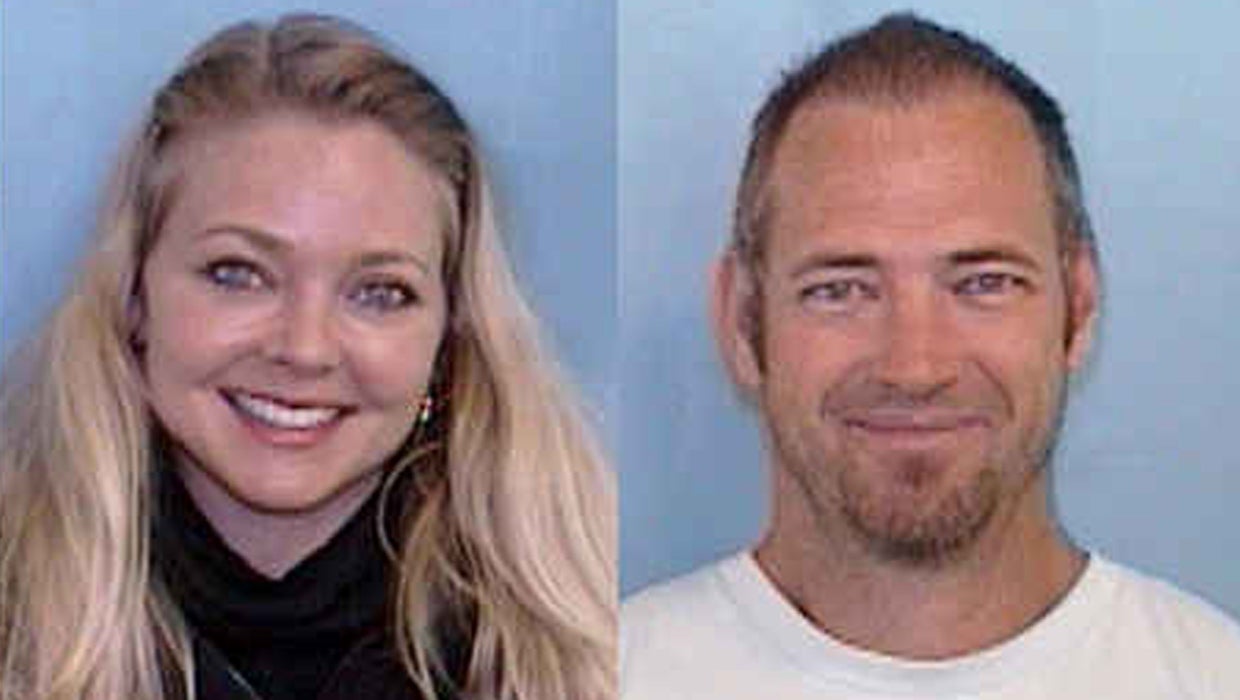 Man admits killing Food Network contestant and husband, burning bodies in wood stove
ASHEVILLE, N.C. -- A North Carolina man has pleaded guilty to killing a former "Food Network" contestant, her husband and unborn child.
Robert Jason Owens admitted killing Cristie Schoen Codd, 38, her husband Joseph "JT" Codd, 45, and Schoen Codd's unborn child. The couple was reported missing March 14, 2015 from their home in Leicester, North Carolina - west of Asheville - after family members couldn't get in contact with them, reports CBS affiliate WSPA.
Owens, who had worked as a home contractor for the couple, was developed as a suspect after a resident saw him placing large trash bags in a dumpster, reports the Asheville Citizen- Times. Days later, the couple's dismembered remains were found burned in a wood stove on Owens' nearby property, investigators said.
In a statement obtained by CBS affiliate WSPA, Buncombe County District Attorney Todd Williams said the deaths were "among the most disturbing killings in Buncombe County history."
"Because there are no surviving witnesses and Jason Owens had exclusive control of the crime scene for several days, and he had nearly completed the gruesome project of cremating his victims' remains, we will never know many of the facts surrounding the Codds' deaths," Williams said. "What we do know is that through both a solid investigation and a competent interrogation by law enforcement, Jason Owens confessed to being responsible for killing the Codds and further admitted to dismembering and burning their physical remains in his wood-stove."
Owens told investigators he accidentally ran over the Codds as they were trying to get his truck out of a ditch, the paper reports, citing a police statement given in court Thursday. An attorney for him said in court that he was on prescribed medication for depression and was heavily impaired.
Worried he would go to jail, Owens said he dismembered and burned their bodies and then sold their personal things and moved their cars to make the crime look like a robbery, the station reports.
Owens pleaded guilty to three counts of second-degree murder and two counts of dismembering remains. The plea takes the death penalty off the table for Owens, but he will serve a minimum of 59 1/2 years and maximum of 74 1/2 years in prison. Williams said the punishment is "tantamount to a sentence of death in prison" and the plea agreement was in accordance with the wishes of the Codds' family.
The family said in a statement released to the paper they don't believe "any punishment that exists would be justification for what he did."
"We can only hope that he suffers for the remainder of his life on Earth and again as he rots in hell," the statement said.
The Codds worked in the film industry in California and moved to Buncombe County seeking a quiet place to raise a family, friends told the Citizen- Times.
Cristie Codd was a contestant on Season 8 of reality cooking contest "Food Network Star" and provided catering services on film sets, reports the station. JT Codd worked behind the scenes on TV and movie sets. Friends said they met when they spent four seasons working together on the television show, "Without a Trace," reported the Asheville Citizen-Times.
Owens was questioned – but never charged – in the disappearance and presumed murder of Zebb Quinn, 18, reports WSPA. Quinn disappeared in January 2000.
Asheville police detectives said Owens was the last person to see Quinn, who was an acquaintance of Owens'.
Thanks for reading CBS NEWS.
Create your free account or log in
for more features.