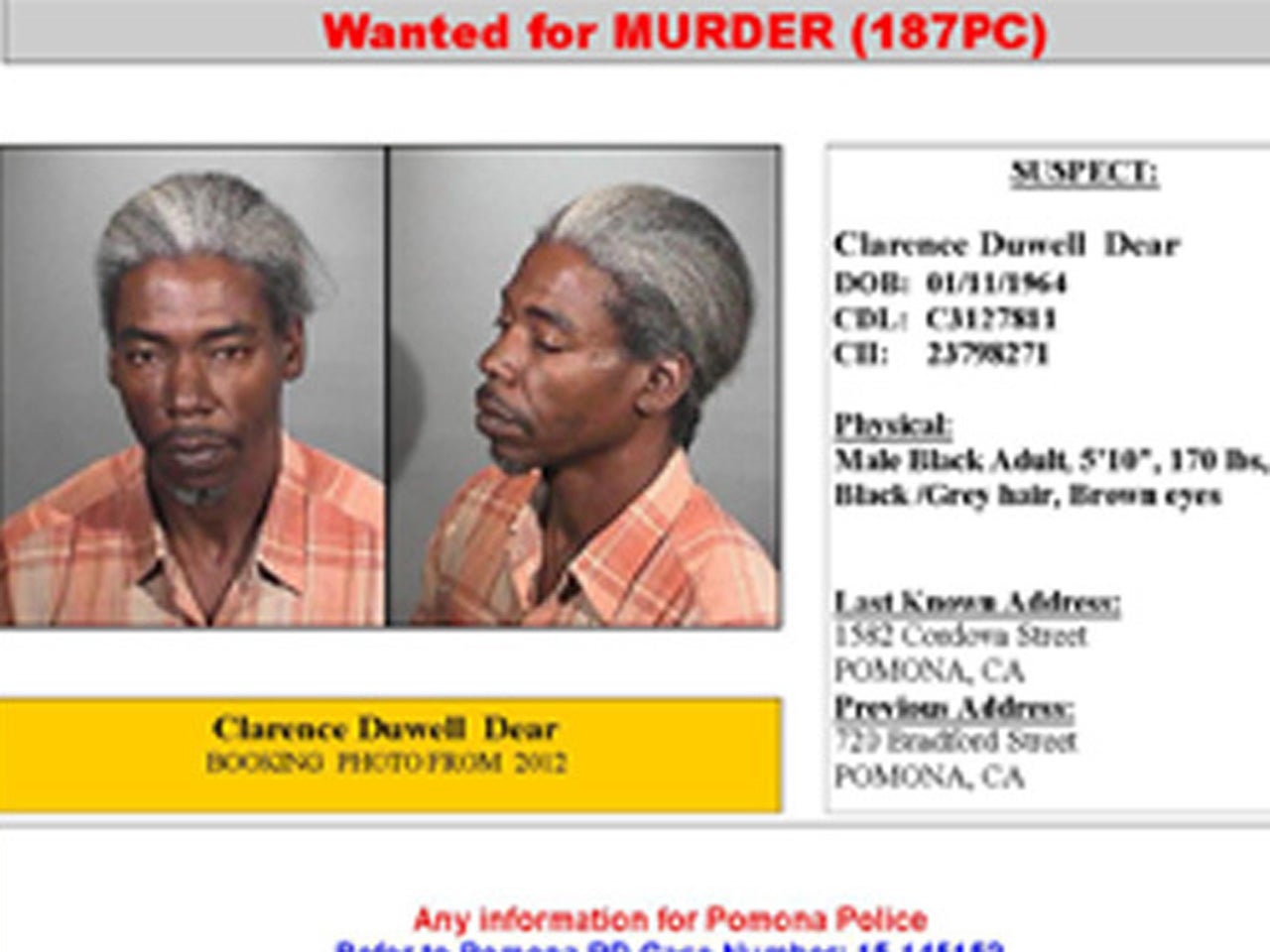 Man accused of burning woman alive on street Christmas Day arrested
POMONA, Calif. -- Authorities have arrested a man they say doused a woman with gasoline and burned her to death during a domestic argument on Christmas Day in Pomona, California.
City News Service says police, acting on a tip, arrested 51-year-old Clarence Dear Sunday morning on a bus in Pasadena. That's about 20 miles northwest of Pomona.
The arrest was made sometime Sunday morning, said Pasadena police Lt. Jason Clawson, who directed any other media inquiries to the Pomona Police Department, reports CBS Los Angeles.
"Earlier this morning, a tip came in that the suspect may be boarding a Metro bus in Pasadena. Altadena Deputy (Ronnie) Manier, along with Pasadena police units raced to the bus at Foothill Boulevard and Halstead Street," according to a news statement from the Pomona Police Department.
At 1:43 p.m. on Friday, officers responded to reports of a person who had been set on fire, said Pomona police Sgt. Bert Sanchez, reports CBS Los Angeles.
"Neighbors who saw the victim run from the residence engulfed in flames rendered assistance as she collapsed on the street and remained with her until L.A. County fire personnel arrived," Sanchez said. "The victim was treated for severe burns and was transported to a local hospital where she died shortly thereafter as a result of her injuries."
Investigators say Dear and 41-year-old Dawn Hensley got into a fight on Friday afternoon and he chased her from their home, doused her with gasoline and ignited it, possibly using a lit cigarette.
The woman, engulfed in flames, ran and collapsed on the street. Neighbors tried to help her but she died at a hospital.
He's jailed on $1 million bail.
Thanks for reading CBS NEWS.
Create your free account or log in
for more features.