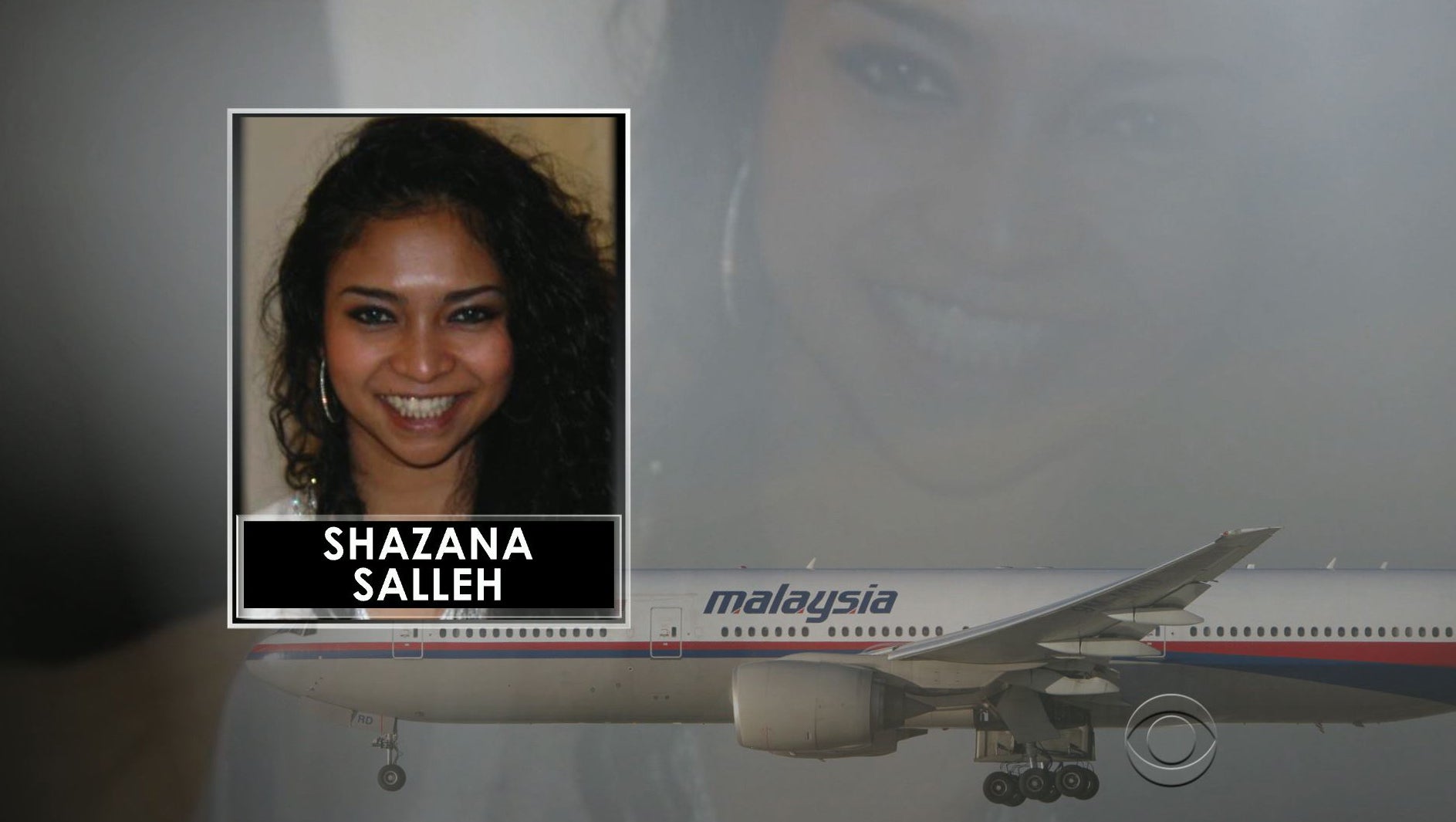 Malaysia plane victims include infants, AIDS researchers
Flight attendant Nur Shazana Mohd Salleh was single but hoping to find love soon. Instead, she was one of nearly 300 people who perished when Malaysia Airlines Flight 17 was shot down in eastern Ukraine.
The airline initially said there were 295 people on board the Boeing 777, 280 passengers and 15 crew members. Early Friday, the airline increased the death toll to 298, saying there were three infants on board.
All of the crew members were Malaysian, including Salleh.
"She is my daughter, pray that she is safe," her distraught father said on social media. "She is single, hoping to get her married soon. She felt that this month is special for her."
Several prominent AIDS researchers were also on board, the International AIDS Society said in a statement. They were traveling to Melbourne, Australia, for the 20th International AIDS Conference.
"At this incredibly sad and sensitive time the IAS stands with our international family and sends condolences to the loved ones of those who have been lost to this tragedy," the organization said.
Among the passengers was former IAS President Joep Lange, a well-known HIV researcher from the Netherlands, opposition leader Bill Shorten said in Australia's parliament.
Chris Beyrer, president-elect of the IAS, said if reports of Lange's death were true, "then the HIV/AIDS movement has truly lost a giant."
Most of the people aboard the doomed flight were Dutch, but there were also victims from many other nations. Authorities had not been able to confirm whether there were any Americans on board, but the airline said Friday there were 20 people whose nationalities had not been verified.
The confirmed list included:
Netherlands - 173 nationals
Malaysia - 44, including 15 crew and 2 infants
Australia - 27
Indonesia - 12, including 1 infant
United Kingdom - 9
Germany - 4
Belgium - 4
Philippines - 3
Canada - 1
New Zealand - 1
Relatives and friends of the victims flocked to Amsterdam's Schiphol airport, where the flight originated, and Kuala Lumpur International Airport, the plane's intended destination.
At the Kuala Lumpur airport, a distraught Akmar Mohamad Noor said her older sister was on her way back to Malaysia to celebrate Eid, the feast marking the end of Ramadan, with the family.
The 67-year-old sister has lived in Geneva for 30 years and last visited the family in Kuala Lumpur five years ago, she said.
"She was coming back from Geneva to celebrate (Eid) with us for the first time in 30 years," Akmar said in between sobs. "She called me just before she boarded the plane and said, 'See you soon.'"
Thanks for reading CBS NEWS.
Create your free account or log in
for more features.