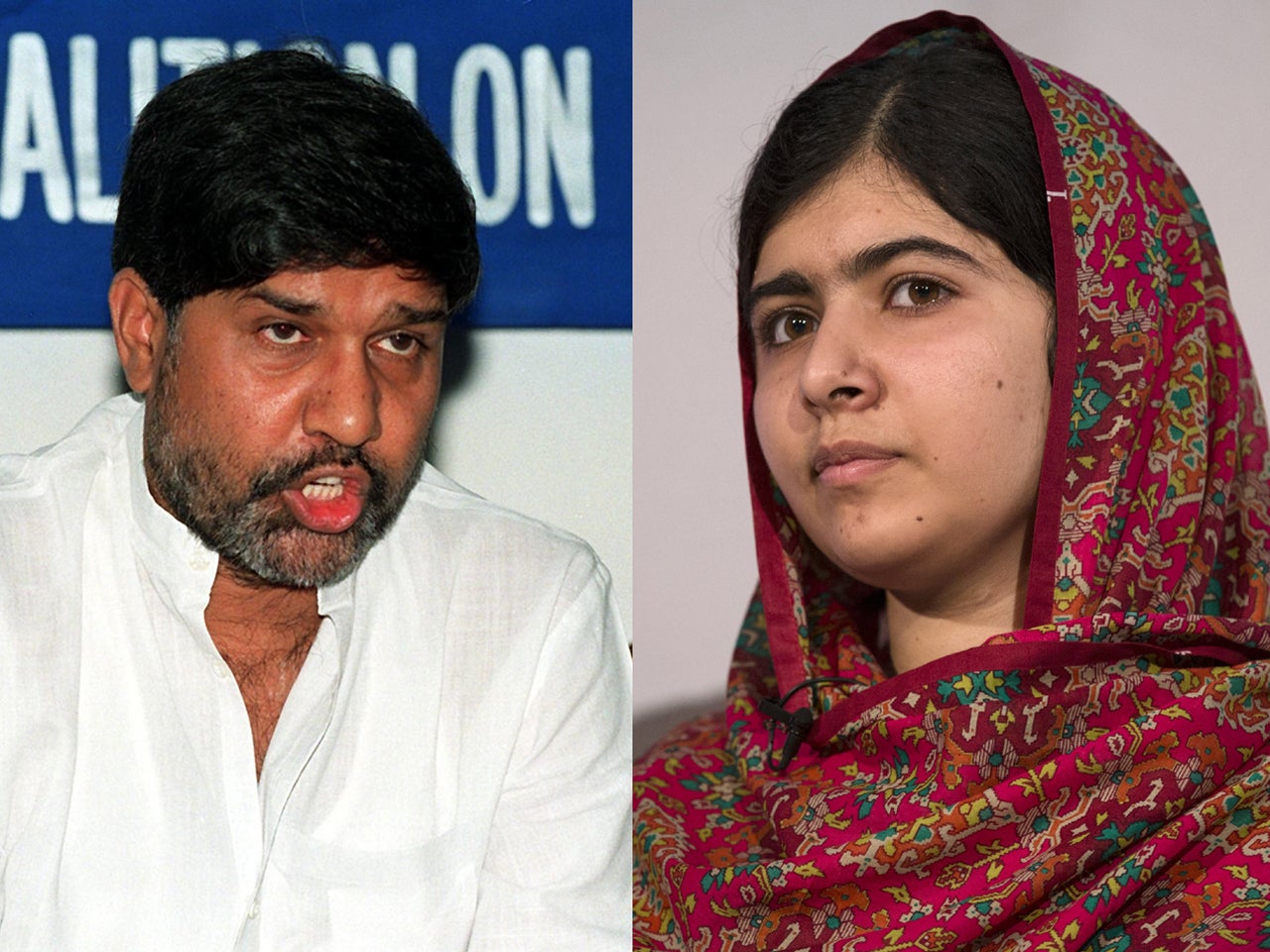 Two win Nobel with fight for children's rights
OSLO, Norway -- Children's rights activists Malala Yousafzai of Pakistan and Kailash Satyarthi of India and have won the Nobel Peace Prize.
The Norwegian Nobel Committee cited the two "for their struggle against the suppression of children and young people and for the right of all children to education."
"Showing great personal courage, Kailash Satyarthi, maintaining Gandhi's tradition, has headed various forms of protests and demonstrations, all peaceful, focusing on the grave exploitation of children for financial gain," said the Nobel Committee.
The Committee lauded Yousafzai for showing, "by example that children and young people, too, can contribute to improving their own situations," and noted that she had done so "under the most dangerous circumstances."
Yousafzai, now 17, spoke out publicly about her right to an education in Pakistan's volatile tribal region -- where Taliban militants hold sway and often target women and girls who attend school. She was attacked on her way home from school in Oct. 2012.
She was shot at close range but survived and refused to bow to Taliban threats, taking on a far higher-profile role and advocating women's rights around the world.
The Nobel Committee said it "regards it as an important point for a Hindu and a Muslim, an Indian and a Pakistani, to join in a common struggle for education and against extremism."
The founder of the Nobel Prizes, Swedish industrialist Alfred Nobel, said the prize committee should give the prize to "the person who shall have done the most or the best work for fraternity between nations, for the abolition or reduction of standing armies and for the holding and promotion of peace congresses."
The committee has interpreted those instructions differently over time, widening the concept of peace work to include efforts to improve human rights, fight poverty and clean up the environment.
Thanks for reading CBS NEWS.
Create your free account or log in
for more features.