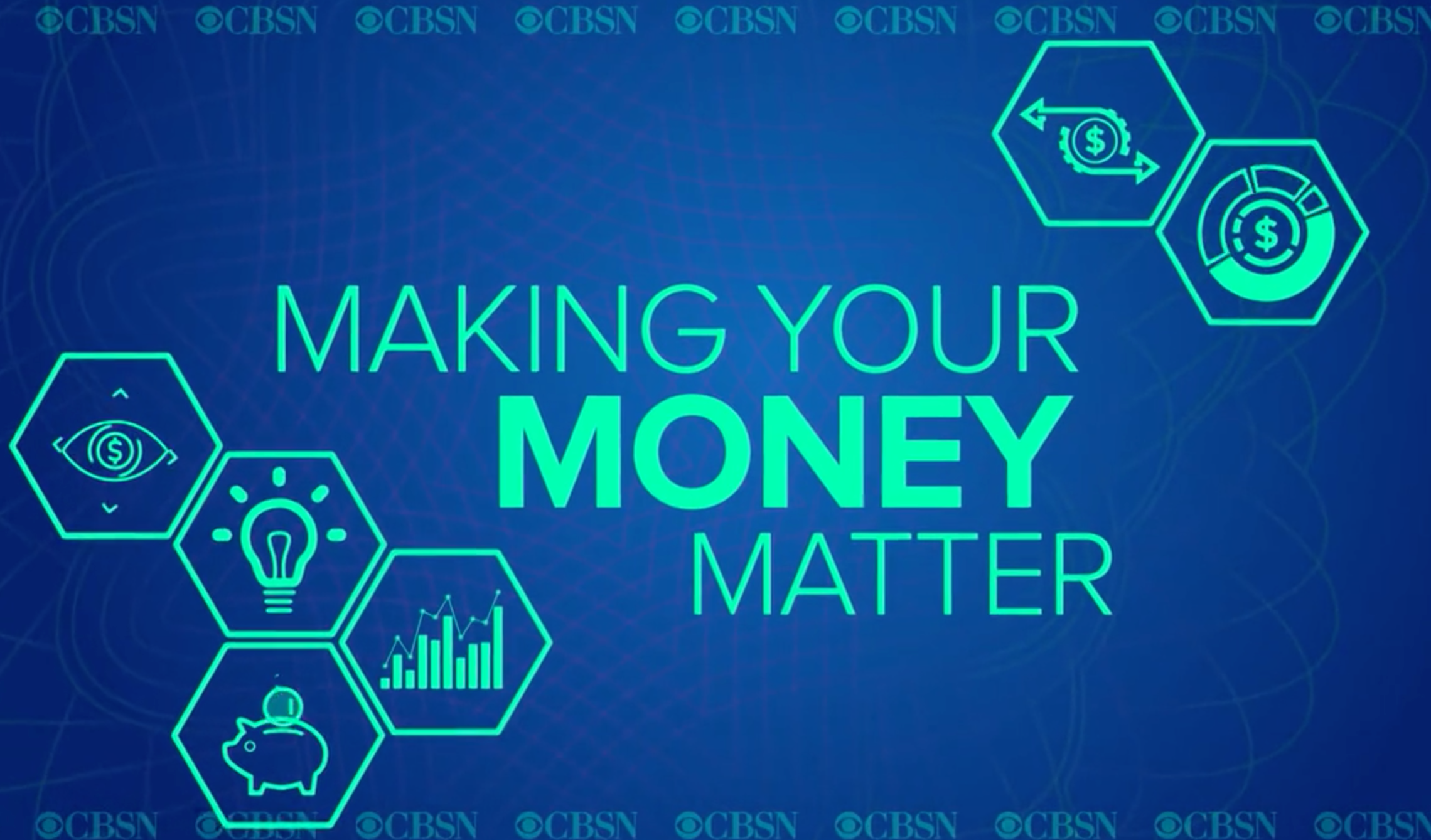 Marcus Garrett thought he had all his debt problems worked out. When the check arrived for his loan consolidation, he thought his problems were over and he'd hit a jackpot. Two days later, he was $30,000 in debt, a crushing amount of money that he spent the next seven years working to clear.
Garrett, who hosts the Checks and Balances podcast, joined CBSN host Vladimir Duthiers and three financial experts to share insights that may help you avoid a similar fate. Jeanie Ahn is a senior produce with Yahoo Finance, Rachel Gottlieb is a Senior Vice President with UBS Wealth Management and Scott Gamm is a correspondent with The Street.
Student and credit card debt: Don't get buried
The golden rule with debt is to pay off the worst debt first -- pick the loan with the highest interest rate and work that one down. Our panel share their experiences with navigating the world of debt, and stress that there's not always a hard and fast solution. Consolidating your debt into one loan may seem tempting but can land you in a world of hurt. And don't be too afraid of credit card debt, it's not the stickiest or the longest-lasting.
Negotiate a bigger paycheck
The average American could be $7,500 a year wealthier, if only they knew how to negotiate their pay packet. Creative negotiation tactics, knowing your worth, and being prepared to walk away are all part of the suite of skills you can use to ensure you get your due. And the fact that you are willing to negotiate is a statement in itself -- you know you're bringing value to a role, so demonstrate that in the process.
Save Yourself: How to Budget
Living on a budget is a must-have life skill. Simple rules like the 50/30/20 rule, helping you split out necessities, nice-to-haves and your future savings are key tools to help you make sure that you're not stealing from an older version of yourself. Also, learn the power of compound interest, which means that a little money put away early on in life pays you back many times over later in life.
Investing 101
Your money can work hard on your behalf, but investing is daunting for the beginner. Our panel walks us through using ETFs and similar investment vehicles to make investing a lot easier and less risky, and some simple strategies for dipping your toe in the world of investment.
Retire Young: Saving for the future
Pay it forward. Everything you put away in savings now grows with you, and hopefully grows fast enough that you can enjoy a long and comfortable life without working yourself into the grave.
Q&A: Your finance questions
CBSN host Vladimir Duthiers takes audience questions from the readers of cloverletter.com on their financial fears and blind spots.
Thanks for reading CBS NEWS.
Create your free account or log in
for more features.