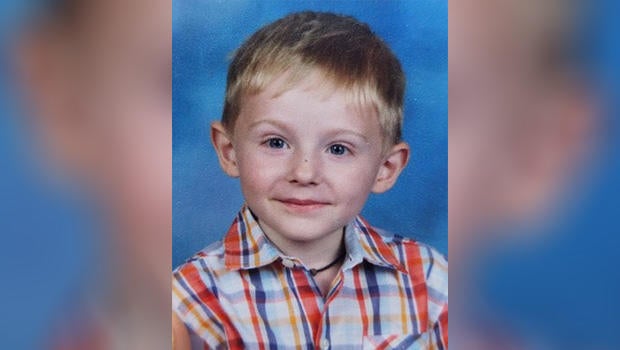 Investigators play parents' voices over loudspeakers in search for missing boy with autism
GASTONIA, N.C. — More than two dozen agencies including the FBI are searching for a missing 6-year-old boy in North Carolina. On Tuesday, Maddox Ritch's mother Carrie gave an emotional plea for help.
"I would appreciate it, if you were at the park Saturday and saw Maddox, to please, urgently, please, call the tip line, please," she said.
On Tuesday, the extensive search for Maddox, who has been missing since Saturday, included a landfill just a few miles away from where the 6-year-old was last seen.
"We have followed more than 150 leads, conducted hundreds of interviews, gathered surveillance video from stores all over the area. Searched thousands of acres of land on foot, with ATVs and by boat. But we haven't found Maddox," said Gastonia Police Chief Robert Helton.
Ritch's father, the last person to see him, told investigators Maddox wandered off while walking around a lake. He assisted with Tuesday's search effort, helping investigators retrace steps.
Investigators said Maddox has autism and is nonverbal. They've been playing a message with his parents' voices over loudspeakers, hoping to lure him out of the woods.
He was last seen wearing an orange T-shirt with the words "I'm the man" written on it.
"Maddox is my whole world, and my reason for living," said Carrie Ritch. "Continue praying for him because I just want my baby home. Please."
---
If you have any information, please contact the Gastonia Police Department at (704) 869-1075, or your local FBI office.
Thanks for reading CBS NEWS.
Create your free account or log in
for more features.