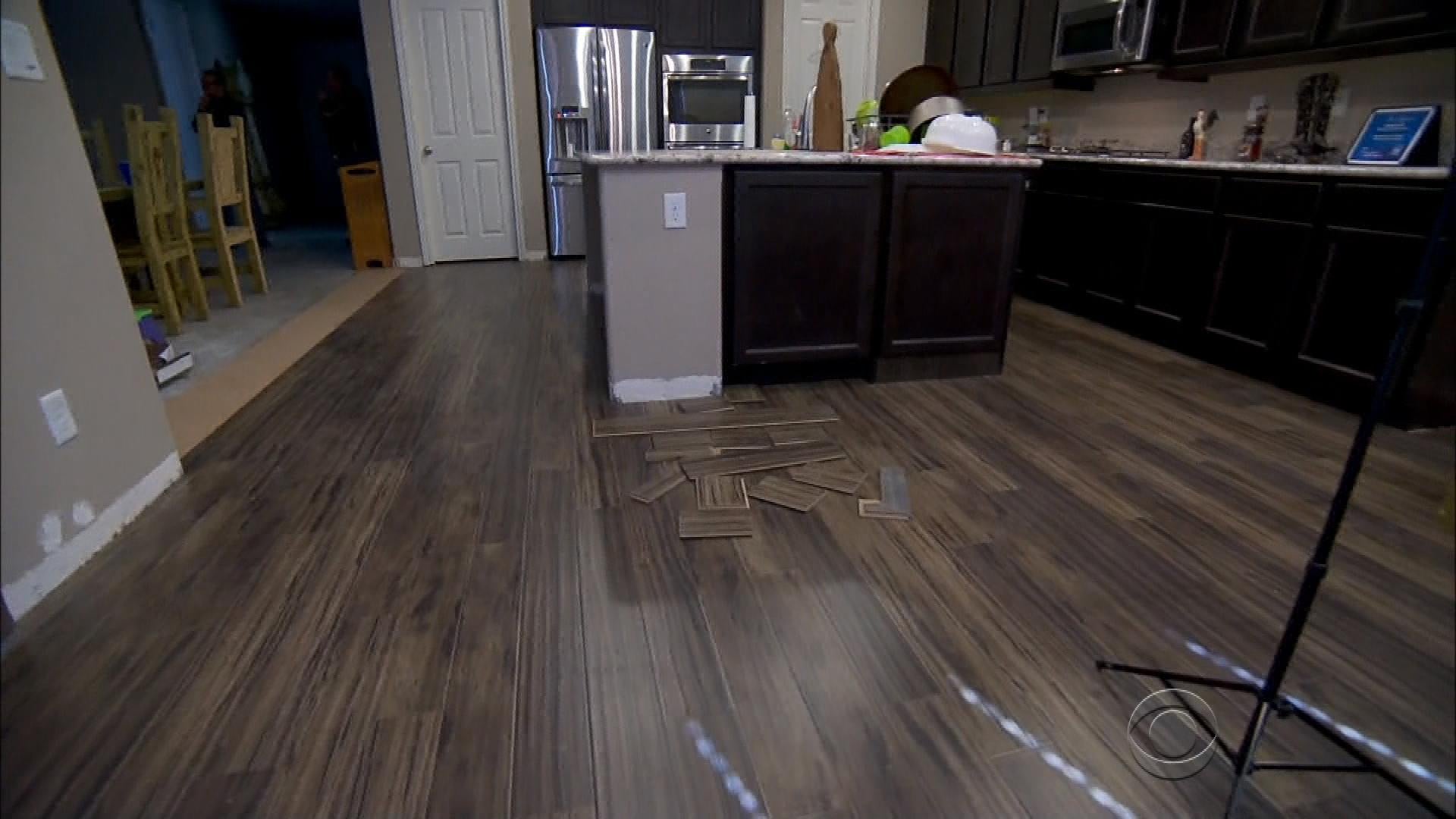 Lumber Liquidators customers don't know what to believe
Lumber Liquidators says it will stop selling laminate flooring from China, but the company insists the material is not unsafe.
Even still, customers are trying to figure out what to believe and how to know whether their homes are safe, CBS News' Anna Werner reports.
A "60 Minutes" report in March found some of the Chinese-made flooring had higher-than-allowed levels of formaldehyde, a chemical known to cause cancer. In response, Lumber Liquidators gave air quality test kits to thousands of customers.
The company said more than 26,000 kits have been given out and the vast majority of those tested and returned fall within some health guidelines.
John Mutters and his wife installed flooring from Lumber Liquidators in their Lexington, Kentucky, home two years ago. But after seeing the "60 Minutes" report, Mutters ordered two of the test kits offered by the company.
"60 Minutes" sent undercover investigators to three Chinese factories that produce laminate flooring for Lumber Liquidators. They found box after box of floorboards with labels indicating it met strict California standards.
"I am hoping to find out the level of formaldehyde in our house is an acceptable level," Mutters said.
In tests later commissioned by "60 Minutes," 30 of 31 boxes of the product bought in the U.S. emitted as much as 13 times the amount of formaldehyde allowed.
But Lumber Liquidators founder Tom Sullivan told Anderson Cooper the flooring was compliant.
"We're never gonna sell something unsafe," he said.
The company now says 15,000 customers received air quality test kits and of 3,400 analyzed, "over 97 percent" had formaldehyde levels "within the guidelines set by the World Health Organization."
But in a lawsuit filed Thursday, California attorney Alex Robertson called test results given to his clients "false and deceptive."
"They have been tricked and deceived into believing that their results are safe, and we contend they are not safe," Robertson said.
Tom Neltner of the National Center for Healthy Housing said part of the problem for consumers is that national regulations for formaldehyde aren't updated.
"This is a situation where consumers shouldn't have to ask questions about the safety of the products," Neltner said. "They should be buying based on how the wood looks and how the wood costs."
Mutters said if his test results come back too high for his comfort, the company will be hearing from him.
"I have my family living here, and I have an elderly father living here. And if this floor is determined unsafe, then, yes, I'll have to have a problem with that," he said.
Lumber Liquidators hired a company run by former FBI Director Louis Freeh to look at its sourcing and compliance practices but told investors last week in an SEC filing that it faces an ongoing investigation by the Department of Justice.
Since January, the company's stock is down nearly 60 percent.
Thanks for reading CBS NEWS.
Create your free account or log in
for more features.