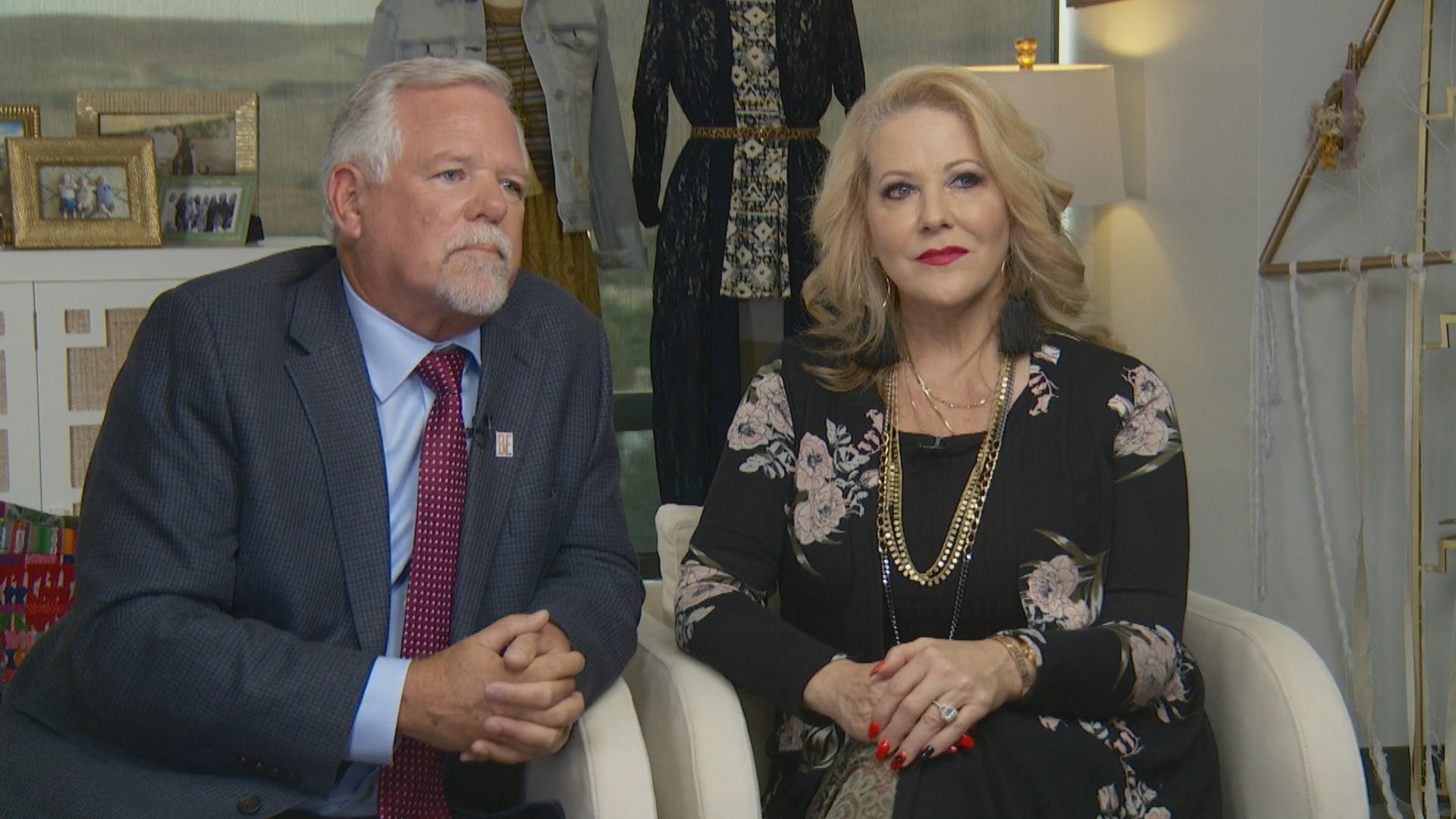 LuLaRoe founder calls pyramid scheme accusation an "uneducated opinion"
This piece originally aired Nov. 8, 2017.
The co-founders of popular clothing retailer LuLaRoe are speaking out about recent allegations against the company. LuLaRoe, which has thousands of independent sellers nationwide, has been hit with a number of complaints about quality and refund policies.
A recent $1 billion lawsuit alleges it is a pyramid scheme. The company has faced all those allegations and more against a clothing business they say has been a runaway success since they started it four years ago. Now, LuLaRoe's founders are fighting back and speaking out.
"We have a multi-billion dollar business. It was not built by tricking people into giving us their money," said LuLaRoe co-founder Mark Stidham.
As Mark and DeAnne Stidham tell it, their story is one of a successful family-run business built on hard work and creativity, reports CBS News correspondent Anna Werner.
"We have a clothing line that people love. They love its comfort. They love its versatility. They love the fashion," Mark said.

That clothing line began with DeAnne's handmade creations and grew to become a business they say has had over $2 billion in sales so far this year, made through a network of some 80,000 independent sellers, or "consultants," who sell online or through home parties, much as Stidham herself first did.
"I often say LuLaRoe works for you, you don't work for LuLaRoe. That means you get to decide on your time and you get to decide what works best for you," DeAnne said.

Online, some consultants say they've made good money.
"You get the product, you put it before people and you sell it, and you have money and that's the simplicity of this business and that's as easy as it can be," DeAnne said.
LuLaRoe's approach? What's called multi-level marketing: retailers buy in with a minimum purchase – in LuLaRoe's case, about $5,000 – then sell to customers at a markup. They also can make money by recruiting other sellers to join their team and make bonuses off those retailers' sales.

The company points to success stories like the consultant they introduced us to in California, Misty Elsasser.
Elsasser started three years ago, when there were just 700 sellers nationwide and now has more than 11,000 members in her Facebook group. She says her profits are upwards of $3,000 a month.
"For me, I really focus on what's important for our family and for my business," Elsasser said.

She says she's been able to pay her mortgage with the money she's made.

It all sounded good to Chicago-area stay-at-home mom Susan Konczal, who says a recruiter told her: "It's very minimal part-time work for full-time income. You'd have lots of time, extra money to do whatever you want with your family."

So Konczal says she invested around $11,000, but despite working more than full-time hours, says she couldn't make it work and now is still over $4,000 in debt.
"I feel like I failed my family. I put my family into debt to do something that ended up not being what they preach," she said.
And she's not the only one complaining. A recently-filed lawsuit seeking $1 billion claims "tens of thousands of other consultants never even made a profit" because LuLaRoe, they allege, is a "pyramid scheme" that "only profited a few and only made payments to consultants based on how much product those consultants and their recruits purchased on a regular basis."

"What that is is an uneducated opinion. They haven't looked at who we are because we sell product through to a consumer, and it's highly-desirable product. That is not a pyramid scheme," Mark said.

DeAnne and Mark both say people shouldn't think it's easy even though some consultants say that's what they were told.
"I think it's easy, that's me. Okay for me in my background in my life experience. I do not say it's easy for everyone," DeAnne said. "That's what I think they heard and it's not the truth."
But they did admit that while more than of half LuLaRoe's sellers – some 40,000 – make a $1,000 or more per month, a small group at the top pulls in $500,000 or more per year in bonuses, made off the sellers below them.

"For the vast majority of people that get into a company like this, they're going to be lucky if they break even," said Douglas Brooks, an attorney who has sued other multilevel marketing companies.
"These women are out there saying 'look, it's a con, it's a scam, it's a pyramid scheme, don't do it.' What do you think is happening to those retailers?" Werner asked.
"I will tell you that we have been incredibly disruptive in the marketplace. And I don't think those are all entirely organic complaints," Mark said.
Asked if he believes someone is putting them up to it, Mark said, "My personal belief is that, yes."
Mark won't say precisely who he thinks is trying to generate complaints against the company but does say he believes other companies are targeting LuLaRoe's retailers to try to copy the company's success. So they say, stay tuned.

Meanwhile one marketing expert told us he doesn't think it's an actual pyramid scheme, but that doesn't mean it's a good business opportunity. He says if you're thinking of becoming a consultant in a business like this one, you need to find out how many other people in your area are selling the same product and how much they're making, which is often difficult to determine.
Thanks for reading CBS NEWS.
Create your free account or log in
for more features.