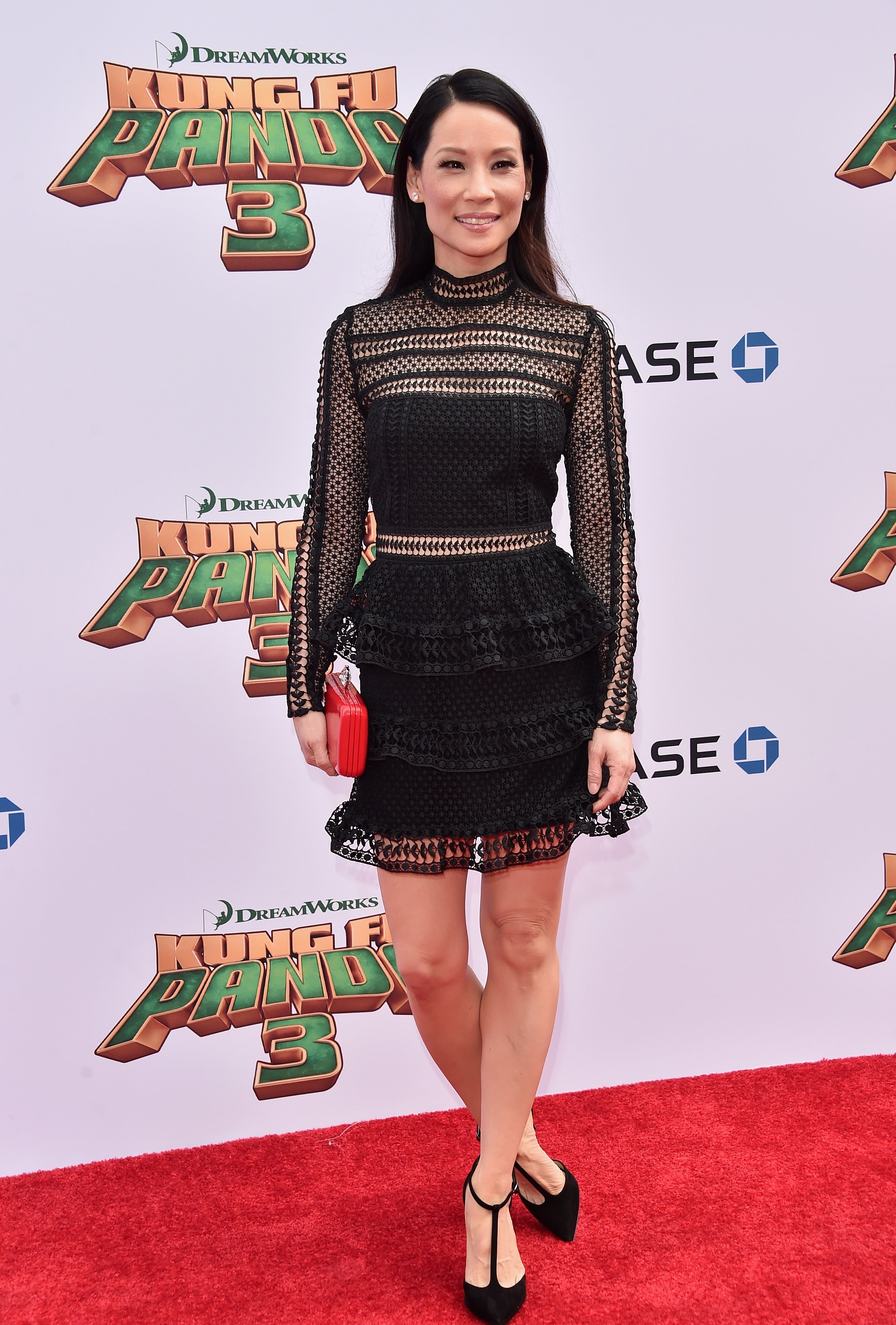 Lucy Liu opens up on her "nontraditional family," gestational carrier
When Lucy Liu welcomed her son Rockwell in August of last year, the single mom proudly announced that he was "brought into the world via gestational carrier."
"I didn't really think about it at all," Liu told CBS News. "I just went ahead and did it ... I didn't realize there was criticism until after I sent out the information that I had my baby through a gestational carrier and my friends said, 'Don't listen to what some people are saying.' I didn't realize people were saying anything negative!"
Liu is working with Tylenol on the #HowWeFamily campaign to show people that there isn't one right way to have a family.
"It supports all kinds of families," she said. "People have different opinions on how it's done, but Tylenol is encouraging other people to share their stories and say, 'You don't have to have a traditional family. It's how you love your family.'"
Liu said seeing other successful, single mothers gave her the courage to have her son.
"It doesn't matter the machinations of how things occur," she explained. "How you love and parent a child is most important. That's the support system, really."
The "Elementary" star says she also wants her fans to know that being a single mom does not have to mean having to raise a child alone.
"I don't really raise [Rockwell] by myself," she said. "I have a lot of friends and a group of people who help me. It's important to ask for help. If you can manage on your own, that's fine, but people shouldn't feel that they have to be alone while doing it."
Liu is keeping her plans for her first Mother's Day very low-key.
"I'm just going to spend time with [Rockwell] and my friends and family and just simplify," she said.
Unsurprisingly, the actress has a lot on her plate between her infant son and her role as Dr. Joan Watson -- a smart and stylish Chinese-American female version of Dr. John Watson -- on "Elementary," which she also directs at times.
"I love being part of something that is historic and in a literary world, and being again part of something that's very traditional and take it and make it modern," she said. "It's an honor to be part of something that's so well-embraced and well-loved."
Liu says she wants more of that kind of shake-up in Hollywood, and for there to be more awareness and discussion about the lack of minority representation. She pointed out another very successful re-imagination of history that has embraced diversity: Lin-Manuel Miranda's hit Broadway musical "Hamilton."
"'Hamilton' has 16 Tony nominations with a rainbow of ethnicities in its cast," she said. "That's the perfect example of how we should continue to be."
The season finale of "Elementary" airs on May 8 at 10 p.m.
Thanks for reading CBS NEWS.
Create your free account or log in
for more features.