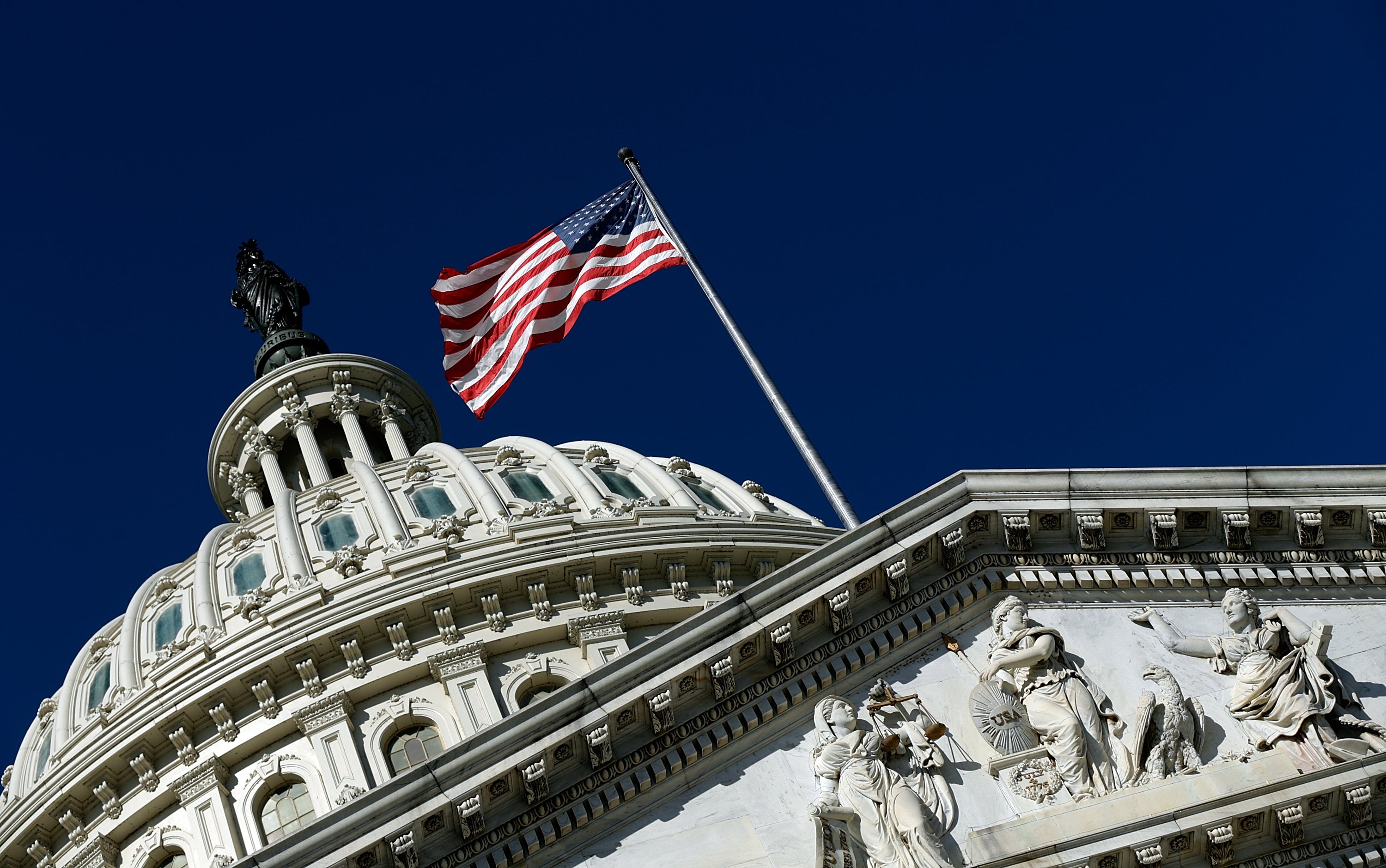 Louisiana Senate race: GOP and Democrats fight for last open seat in 2016
Election Day was almost a month ago, and 534 of the 535 total members of Congress are ready to take office and begin their new session in January.
One seat, however, has not yet been decided: Louisiana's Senate race.
Voters in Louisiana will head to the polls a second time on Dec. 10 for a runoff election to choose their new senator, either Democratic Public Service Commissioner Foster Campbell or Republican State Treasurer John Kennedy.
Kennedy, the Republican, is widely expected to win in this increasingly red state -- but the race is important because it will determine the ultimate balance of power in the Senate heading into 2017.
Though Republicans will narrowly retain control of the Senate no matter what happens in Louisiana -- they currently hold 51 seats, compared with Democrats' 48 -- winning this Louisiana seat would give Democrats a slight boost in any attempts to block President-elect Donald Trump's agenda in Congress next year. Initially, Democrats were thought to have a strong chance of taking back the Senate in 2016, but they now face the prospect of a Republican Party that controls both the White House and both chambers of Congress.
Louisiana's race is decided so late because of the state's "jungle primary" system, in which all candidates compete in a non-partisan primary on the regular November election date. The top two candidates, regardless of party, advance to a runoff election just over a month later.
In November, a total of 24 candidates were on the ballot -- including eight Republicans and seven Democrats. Kennedy finished first with 25 percent of the vote, followed by Campbell at 17.5 percent. Now, the two will face off directly.
There's been little polling done in the race, but what little has been done suggests Kennedy has a double-digit lead over Campbell. A survey released Thursday from the firm Southern Media & Opinion Research found Kennedy with a 14-point lead, 52 percent to 38 percent.
Bernie Pinsonat, a political analyst for the firm and a veteran of Louisiana politics, said it's not really Campbell's fault -- the Senate runoff is likely to follow political trends toward the GOP that have been developing for the last decade.
"Can I say that he has no chance? No," Pinsonat said. "But there's very little chance because of the backdrop -- this is a red state, they're not sending Democrats to Washington."
Bob Mann, a professor at Louisiana State University who worked for former Democratic U.S. Senator John Breaux, said a look at the vote totals for each party during the primary doesn't provide much hope for Campbell -- he and Caroline Fayard, the other major Democrat in the race, still only pulled 38 percent of the total vote between them.
"Even the two Democrats together didn't get what Mary Landrieu got two years ago," he said, referring to Landrieu's 2014 Senate bid.
Louisiana, once a state where Democrats could run and win statewide, has joined the rest of the South in turning increasingly away from Democrats in recent years. Former Sen. Mary Landrieu, who had been elected to three terms in the state, ultimately lost her runoff to Republican Bill Cassidy by 11 points. Her loss was seen as a sign that it would be a long time before Democrats could really compete in Louisiana again.
The party had a small glimmer of hope in Louisiana after last year's gubernatorial race: Democrat John Bel Edwards defeated GOP Sen. David Vitter in fall 2015, giving Democrats a statewide office. But operatives warn that the 2015 race was a one-time situation: Vitter, who had faced scrutiny over his involvement in the "D.C. Madam" prostitution scandal back in 2007, was uniquely vulnerable on issues of character. As a result, he lost to Edwards by 12 points.
"It was a perfect storm for the Democrats -- and that storm ended abruptly with John Bel Edwards winning," Pinsonat said. "He can go out and stomp all he wants and raise money to support Democrats, as he did this time, but … Louisiana's now solidly a red state."
Though Campbell is hoping for a similar distinction in his race -- between the character of the candidates and the national issues that tend to doom a Democrat there -- it seems unlikely voters will give him the same kind of underdog victory Edwards enjoyed last year.
The 2015 race was "more about the character of a statewide race that doesn't turn on national issues," Mann said, "as opposed to a Senate race, which I think clearly does."
Campbell's campaign does have one thing going for it: the increased national attention on the race has brought a similar increase in campaign cash. The campaign announced last week that it had raised more than $2.5 million since Election Day -- no small amount in a state like Louisiana, where that money could go a long way on last-minute TV ads across the state.
Perhaps in anticipation of that, Kennedy is bringing in some star power: he made a joint appearance with Vice President-elect Mike Pence last weekend at a rally in New Orleans. But largely, Louisiana politics experts say Kennedy mainly just needs to run out the clock and keep from making mistakes at this point.
"He's going to sit there and wait for election night," Pinsonat said. "He doesn't really have to campaign a lot."
Thanks for reading CBS NEWS.
Create your free account or log in
for more features.