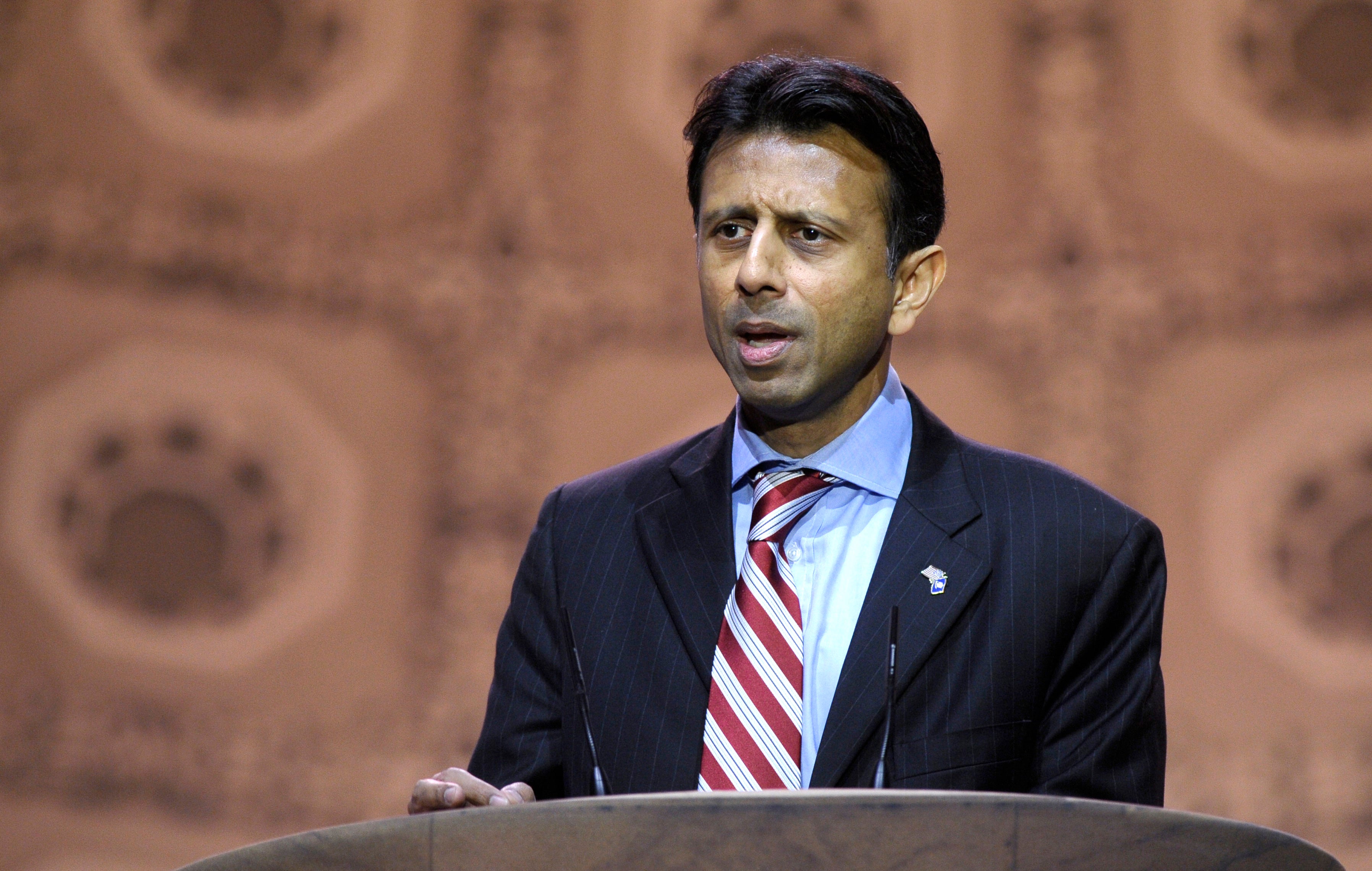 Louisiana Gov. Bobby Jindal sues feds over Common Core
Gov. Bobby Jindal, R-Louisiana, announced Wednesday that he is suing the federal government for violating states' rights in an attempt to implement Common Core educational standards, his latest attempt to block the educational reforms in his state.
The suit alleges that by using federal grants as an incentive for states to implement the standards, the Education Department is attempting to coerce states to implement Common Core in a violation of the Tenth Amendment. Furthermore, Jindal argues, the department has made changes to the Elementary and Secondary Education Act state test review and approval process that will force states to risk billions in federal funding if they do not adopt the federal government's preferred tests.
"The federal government has hijacked and destroyed the Common Core initiative. Common Core is the latest effort by big government disciples to strip away state rights and put Washington, D.C. in control of everything. What started out as an innovative idea to create a set of base-line standards that could be 'voluntarily' used by the states has turned into a scheme by the federal government to nationalize curriculum," Jindal said in a statement.
He argued that supporters of the program should "finally admit they want to control curriculum. These are big government elitists that believe they know better than parents and local school boards."
The Common Core standards were developed by the states and they are backed by President Obama and Education Secretary Arne Duncan. The federal government is also giving $360 million to the group of states writing the new tests based around the standards.
Jindal is seeking a declaration by the Education Department that it violated federal statutes and the Tenth Amendment, as well as an injunction to stopthe department from using funding as an incentive for states to implement Common Core, or a punishment for those that don't.
Jindal, who's considered a potential 2016 presidential candidate, was actually an early supporter of the standards, but has turned against them as conservative voters and Republican politicians increasingly voiced their opposition to the new standards. Then, he began attempting to halt implementation of Common Core in his state. In June, he issued an executive order withdrawing Louisiana from the group of states that were crafting new standardized tests based on the standards, only to find the move publicly rejected by the state superintendant of education. Jindal argued that Louisiana's involvement in the testing consortium violates state procurement laws.
A judge rejected that argument last week, arguing that Jindal's actions had created confusion and uncertainty and that he had failed to prove a violation of state law.
Support for the standards has dropped as awareness of the program has risen, recent polling finds.
Among Americans who have heard a great deal about the standards, just 33 percent support the standards while 59 percent oppose them, the annual PDK/Gallup Poll of the Public's Attitudes Toward the Public Schools revealed.
Democrats are much more likely to support Common Core. A majority of those who have heard a great deal about the standards (53 percent) favorsthem, while 38 percent oppose them. On the Republican side, however, just 17 percent support the standards while more than three quarters of respondents (76 percent) oppose them. Independents tend toward disliking the standards, with 34 percent favoring them and 60 percent opposing.
Thanks for reading CBS NEWS.
Create your free account or log in
for more features.