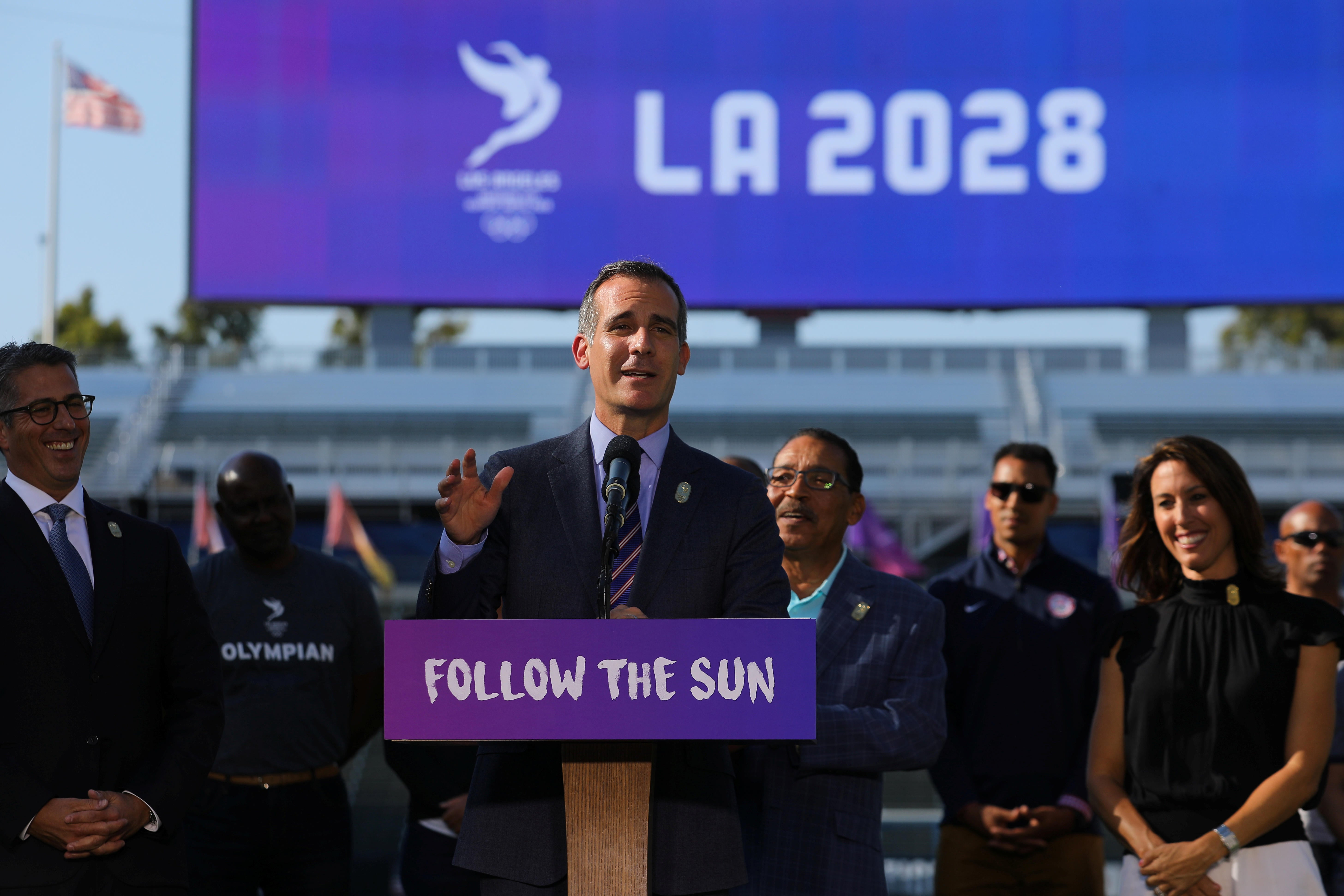 Los Angeles officially gets 2028 Olympics, Paris to host 2024 Games
The city of Los Angeles has reached a deal to host the 2028 Olympic Games, the Los Angeles Olympic Committee confirmed to CBS News.
The deal, first reported by The Los Angeles Times, awards the 2024 Summer Games to Paris and then brings the Olympics back to Southern California for a third time. L.A. hosted the Games in 1984 and in 1932.
The International Olympic Committee will officially announce the decision later Monday.
In July, the committee announced it would reward each city with a bid to host the 2024 or 2028 games -- but the decision was expected to come in September.
Los Angeles Mayor Eric Garcetti said on Monday that the city is taking "a major step toward bringing the Games back to our city for the first time in a generation" and called it a "historic day for Los Angeles, for the United States" and the Olympic community.
Los Angeles Mayor Eric Garcetti said last month that his city was open to hosting the Games in 2024 and 2028.
Speaking Monday evening at a soccer stadium in Carson -- just outside LA -- Garcetti explained that the 2028 proposal was the better of the two, promising to bring hundreds of millions of dollars in additional benefits.
The deal "was too good to pass up," he said.
He also suggested the IOC would easily ratify the 2024-2028 deal in September.
Los Angeles has budgeted more than $5 billion to host the Games, less than half the estimated cost of the Rio Olympics and a fraction of the $51 billion Sochi reportedly spent on the 2014 winter games.
Los Angeles City Council President Herb Wesson called the agreement a "win-win-win scenario."
The opportunity to host the Games "is a golden occasion further strengthening Los Angeles -- not just through bricks and mortar, but through new opportunities for our communities to watch, play and benefit from sport," Wesson said.
Thanks for reading CBS NEWS.
Create your free account or log in
for more features.